Email Management Made Easy – SharePoint Outlook Integration
Save Emails and Email Attachments from Outlook to SharePoint and Teams—On Any Device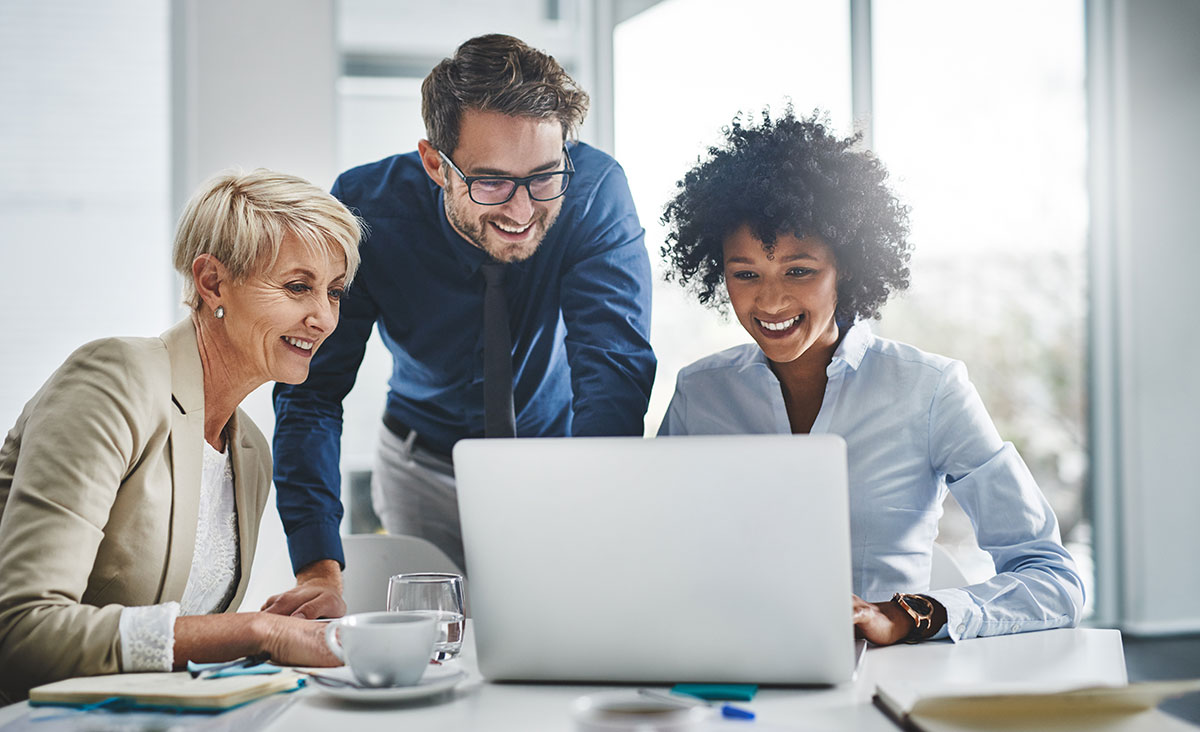 Colligo makes filing and tagging emails to any location in Microsoft 365 quick and easy. Stay in Outlook while accessing SharePoint and filing emails and attachments with labels or metadata. No need for any app switching!
Easy-to-use add-ins improve the functionality of SharePoint for email management and content management to make information compliance for financial institutions less complex. Colligo compliance tools allow users to save and add metadata to SharePoint files right from Outlook, Teams, Word, Excel, and Microsoft 365 – connecting SharePoint with the applications used every day by knowledge workers.
Ensure financial regulatory compliance with regards to content and information, and realize greater ROI on your Microsoft investment.
Quick & simple email management
Most users don't file email to SharePoint because the process is too complex and time consuming. We solve this by making things simple. Users stay in Outlook when quickly saving email to SharePoint or sharing emails from SharePoint.
Wondering how to access SharePoint from Outlook? Get in touch for more information about our SharePoint Outlook connector.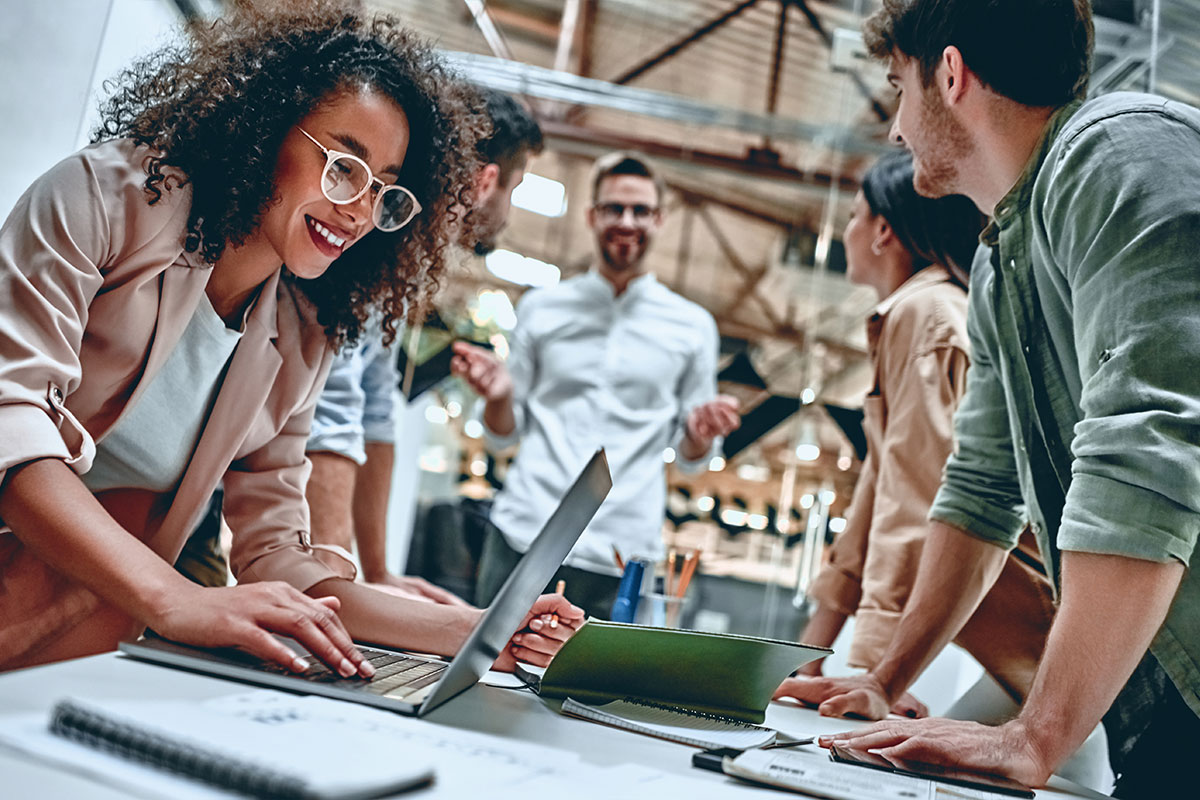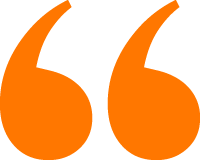 "With Colligo, I get emails to SharePoint a lot faster than I ever did before because it's so simple and easy and doesn't require any training."
"As a small legal team in a large organization, we quickly discovered that Sharepoint did not offer the email filing experience we required. Colligo has provided a cost effective and easy solution which now enables us to record the information we need."
"Colligo solves the problem of classifying and properly managing case-based emails while increasing user adoption. My client was extremely happy with the solution because it got the job done and was easily adopted by the end users."
"Colligo helped us serve the needs of both people capturing emails and the people with whom those emails are being shared. The sales team now know how to save and categorize emails at a high level, and do tagging effectively with metadata so others searching can find things rapidly."
"People were used to creating Outlook folders, and then creating more folders within them, down and down. When you are getting thousands of emails, this gets even more complex. We needed an easy way to transfer emails and attachments to SharePoint that integrated with Outlook, Windows and Explorer."
"From my point of view, Colligo simply makes SharePoint transparent to the user. The user can keep spending all their time in Outlook, feeding the SharePoint libraries and adding metadata without any effort. I don't think you can properly use SharePoint without connecting it to Outlook."
"Easy & efficient solution for filing emails."
More great Email Management resources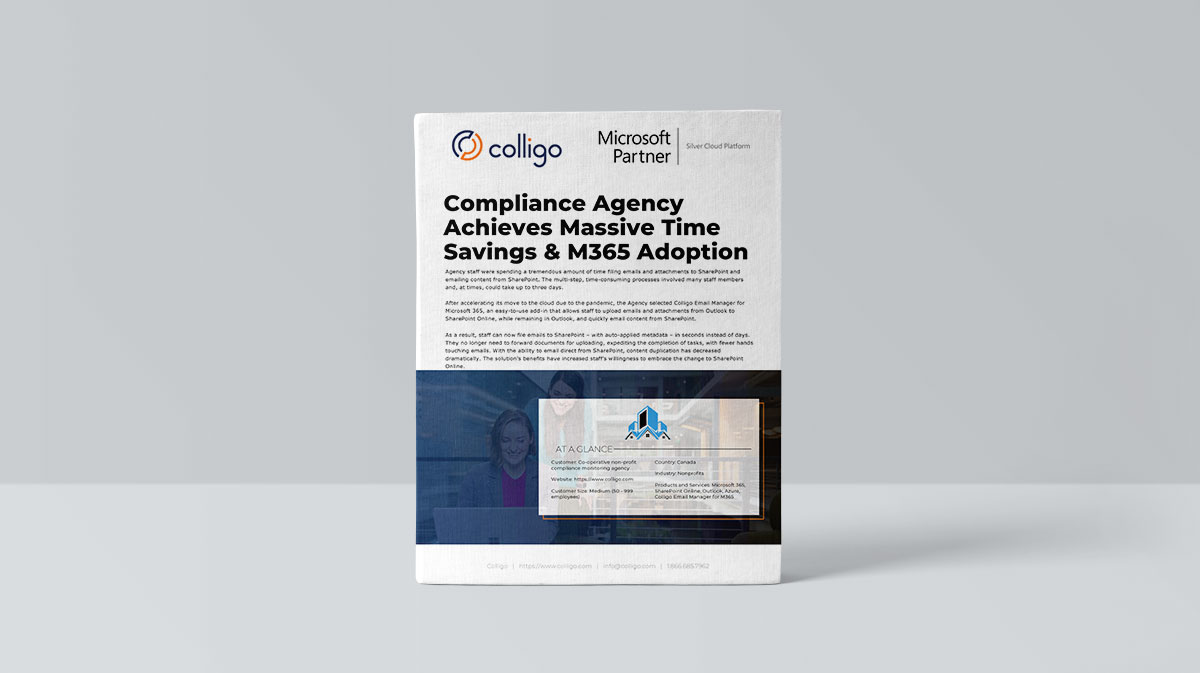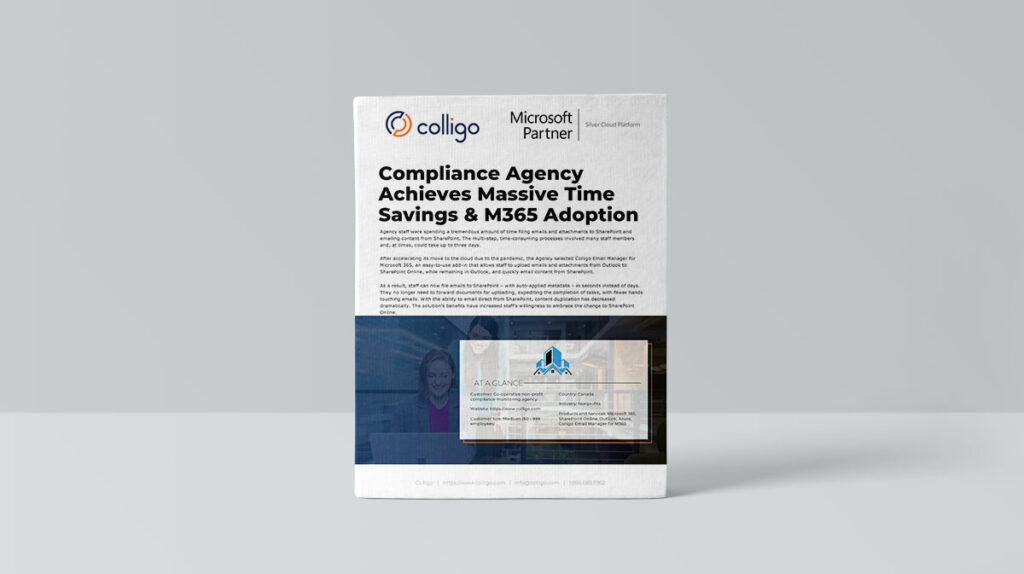 Case Studies
"With Colligo, I get emails to SharePoint a lot faster than I ever did before because it's so simple and easy and doesn't require any training."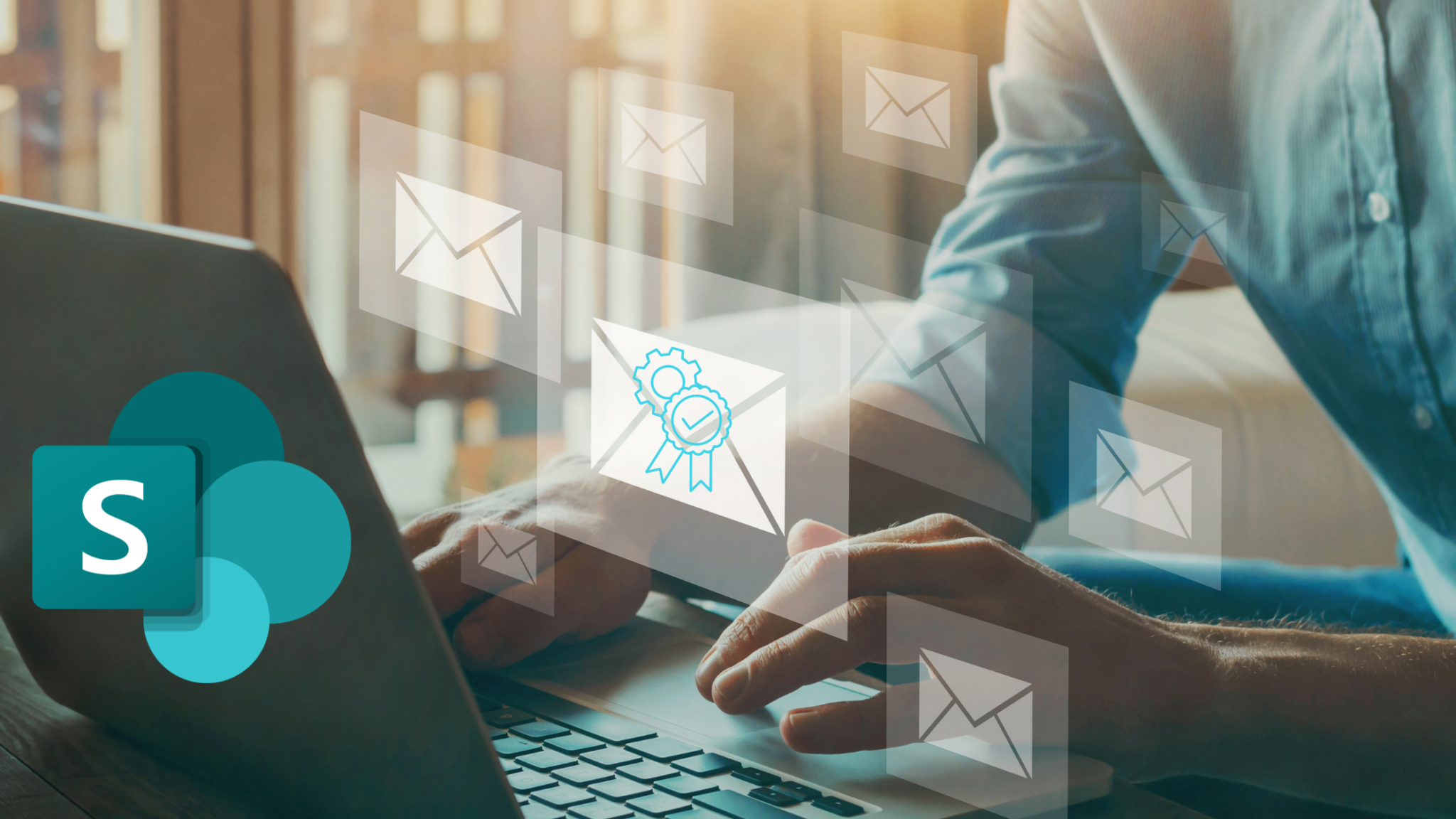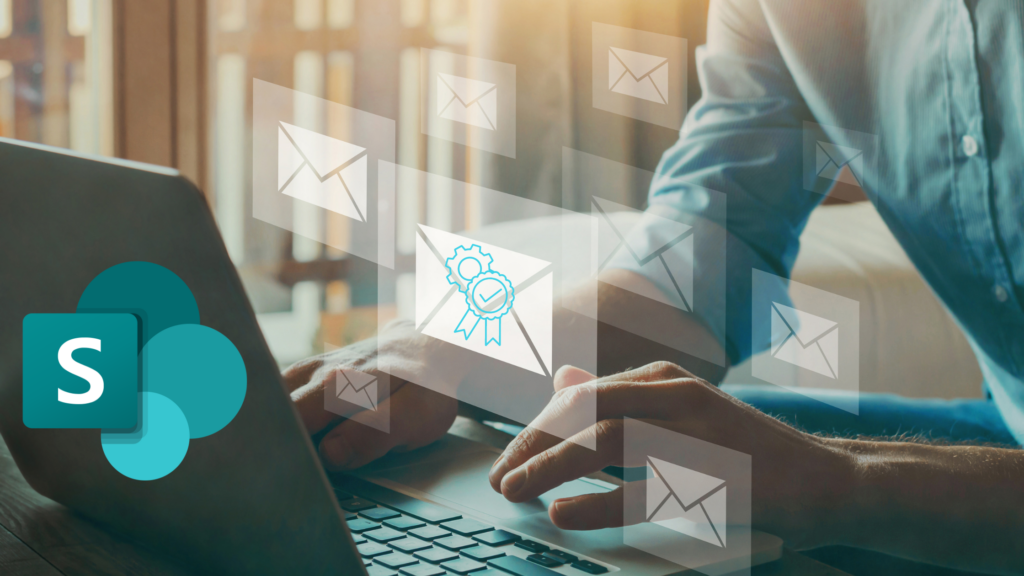 Blog
Costs for email non-compliance far greater than implementation of governance solutions Did you know the cost of non-compliance for an organization is nearly three times higher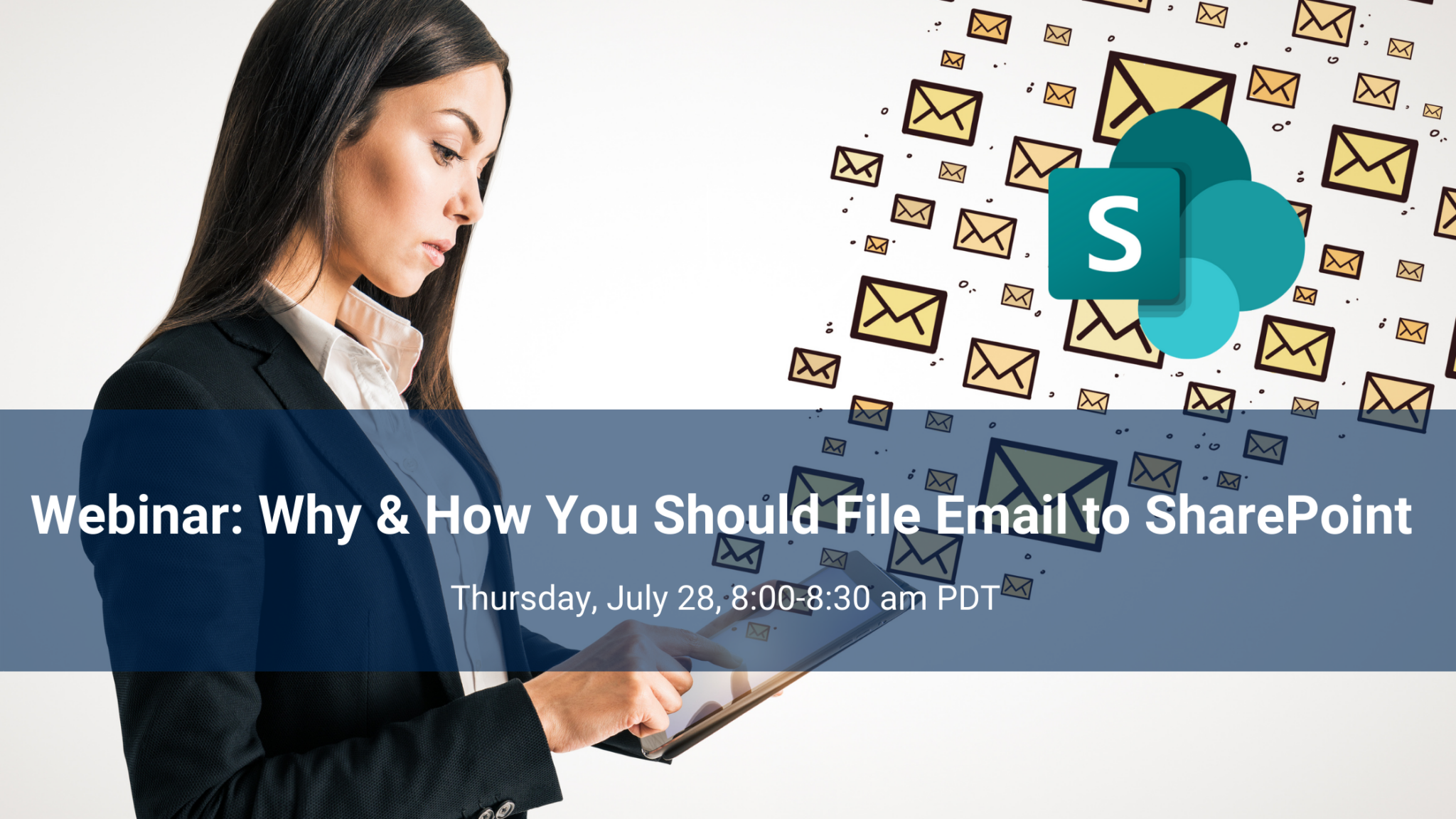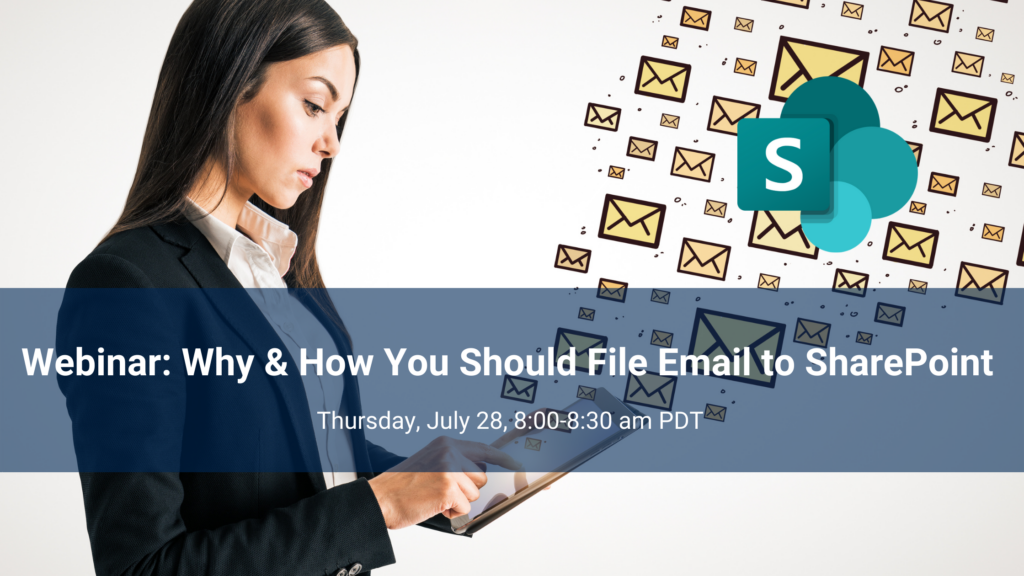 On-demand
A 30-minute webinar with tips to save you time, ensure compliance at your organization, and maximize your organization's investment in Microsoft 365.
Access Colligo FREE for 30 days