Colligo's Partner Program
Microsoft cloud partner list
Our partner community is at the center of what we do. Together, we're revolutionizing a market and taking Microsoft 365 and compliant collaboration mainstream.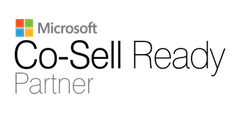 In addition to our premier partnership with Microsoft, as a Microsoft certified partner, a Microsoft Silver Application Development Partner, and charter member of the Microsoft Content Services Group, we've formed strong ties with a select list of Microsoft partners:

Affinity delivers intelligent, custom business strategies for legal teams. Their holistic approach addresses the roles of people, process, and technology in optimizing law firm performance. Affinity's team of legal industry experts works hand in hand with you to help you better understand and run your business—from growth strategy to technology selection, and everything in between.

Betach Solutions is an award-winning, Tier-One Microsoft Cloud Solutions partner. With multiple gold certified Microsoft competencies, Betach is uniquely positioned to lead digital transformations and integrate unique solutions with your Microsoft Cloud Platform to create magic.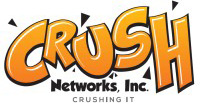 Crush Networks is a business that helps technology leaders overcome their IT challenges—helping you Crush IT. Founded in 2017, their roots go back 20+ years in the IT industry. Crush Networks offers a broad array of technical experience and connections in the industry, but also the collection of skills from the consultants we've brought together over the years.

As a leading Microsoft partner for cloud adoption, Doherty Associates are experts in building and managing public cloud, hybrid and on-premise environments. They also design security solutions which anticipate threats and mitigate them before they cause irreversible damage to your IT systems, bottom line and business reputation.

F12 is one of Canada's largest IT consulting firms. Their vision is to combat risk and complexity by continuously crafting business technology platforms that empower business leaders to focus and thrive. They aim to elevate IT conversations and deliver fully designed solutions where there are no bad options.

Gimmal helps you take control of your information. Their solutions help you streamline the discovery, migration, governance, and compliance of information without impacting your end users. Achieve information governance by ensuring information creates value instead of risks.

In-Form Consult stands as the United Kingdom's premier independent information management consultancy. Their mission revolves around assisting businesses in converting enterprise-wide information into a potent corporate asset. By offering comprehensive consultancy, resourcing, training, tools, and ongoing support, they provide unbiased solutions that aid organizations in cutting costs, minimizing risks, and boosting revenue.

Founded in 2013, Marquee Insights serves Fortune 500 clients worldwide. With expertise in healthcare, financial services, retail and engineering industries – they are dedicated to enabling better decision making. Their passion is to grow your data culture with the human touch – recognizing people, processes and tools are all needed for success long term.

Principal is a leader in solution delivery, software development, IT consultancy, and outsourcing. They are Gold Partner for Microsoft and Oracle. Principal offers nearshore outsourcing, specialized training in IT technologies, and hiring services for IT professionals.

Formed in 2017 Qaixen is a Digital Workplace Consultancy focused on doing things better. They aim to disrupt the traditional consultancy model with an approach based on core values. Qaixen works with our clients to help them drive value from their investment in technology including Microsoft 365 and SharePoint.

Tricostar have been leading innovation in the delivery of public sector legal case management and time recording solutions since 1988 and have achieved several notable "firsts" since then. They now specialise in SaaS legal case management as well as a number of innovative cyber security services related to data discovery, classification and protection, end point protection, and cloud management & compliance.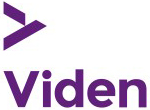 Viden Consulting provides businesses with the knowledge for the journey, whether embarking on transformation, driving increased adoption of the cloud, looking to secure cloud assets or addressing today's challenges such as GDPR. They focus on data center migration, transition and transformation program, cloud journey, cloud computing, GDPR, Office 365, and Amazon Web Services.

2toLead was founded on three core principles: award-winning passion, doing more for less, and the way we work together with our clients. 2toLead believes nothing great was ever created without enthusiasm. Their award-winning team of industry experts and Microsoft MVPs are an enthusiastic bunch that loves designing beautiful and unique digital products, platforms, and experiences to improve how you work and connect within your organization.
Questions about our Microsoft cloud partners list?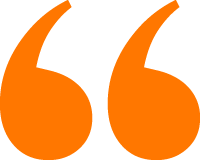 "We did a full analysis of competitive products in the marketplace and Colligo offered the best tools, hands-down. They are simple products that solve really big problems"
You want to grow your business. We're in the growth business.
Whether you're a SharePoint or Microsoft 365 VAR, System Integrator or an IT consultant, Colligo gives you access to market-leading solutions supported by a program designed to ensure your success.