Make SharePoint records management a breeze with Colligo
Filling gaps in SharePoint, Colligo enables email and content capture from Office 365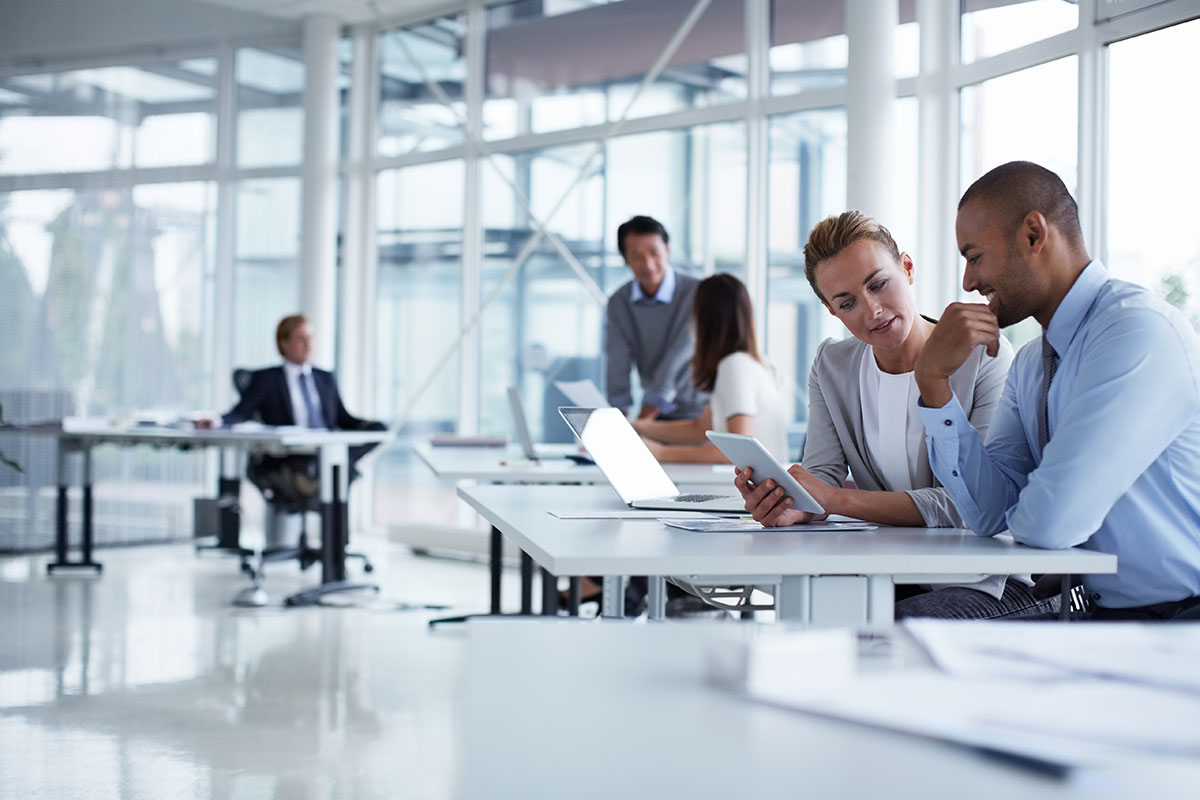 Colligo makes it easy for employees to capture emails and content right into SharePoint—all within the familiar Office interfaces you use every day. Users stay in Outlook, Word, Excel, PowerPoint, and Teams but save and file to SharePoint with metadata and retention labels, significantly improving search and discoverability in the records management solution.
Easy-to-use add-ins improve the functionality of SharePoint for email management and content management to make information compliance for financial institutions less complex. Colligo compliance tools allow users to save and add metadata to SharePoint files right from Outlook, Teams, Word, Excel, and Microsoft 365 – connecting SharePoint with the applications used every day by knowledge workers.
Ensure financial regulatory compliance with regards to content and information, and realize greater ROI on your Microsoft investment.
Customers saved hundreds of thousands of dollars
Organizations have shied away from using SharePoint as a records management system because of missing capabilities. Referring to records management in Microsoft 365, Gartner notes, "SharePoint provides strong capabilities in some areas, such as architecture and integration and library services, but has weak or missing capabilities in other areas, such as capture, records management, and workflow and process."
Colligo fills those gaps in SharePoint and delivers a robust SharePoint Online records management solution. Leveraging the value of SharePoint and Microsoft 365, Colligo bolsters user productivity across your enterprise and supports your information management and records management goals.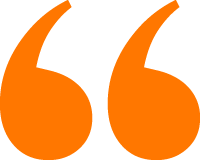 "We wanted to take advantage of our existing investment in SharePoint. We felt that the familiar, easy-to-use tools the SharePoint and Colligo provided would be readily accepted by users. We had very positive feedback. SharePoint content types and the Colligo metadata capabilities make records management compliance transparent to users."
"Colligo was the missing link in providing our client with an end-to-end electronic records and information management solution. With it, we delivered! Colligo solves the problem of classifying and properly managing case-based emails while increasing user adoption. My client was extremely happy with the solution because it got the job done and was easily adopted by the end users."
"Colligo has been a game changer for us. The biggest benefit is that our official correspondence is now securely and efficiently placed in a central repository that is available to the entire organization. It is now much easier for staff to find the information that they need."
More great Records management resources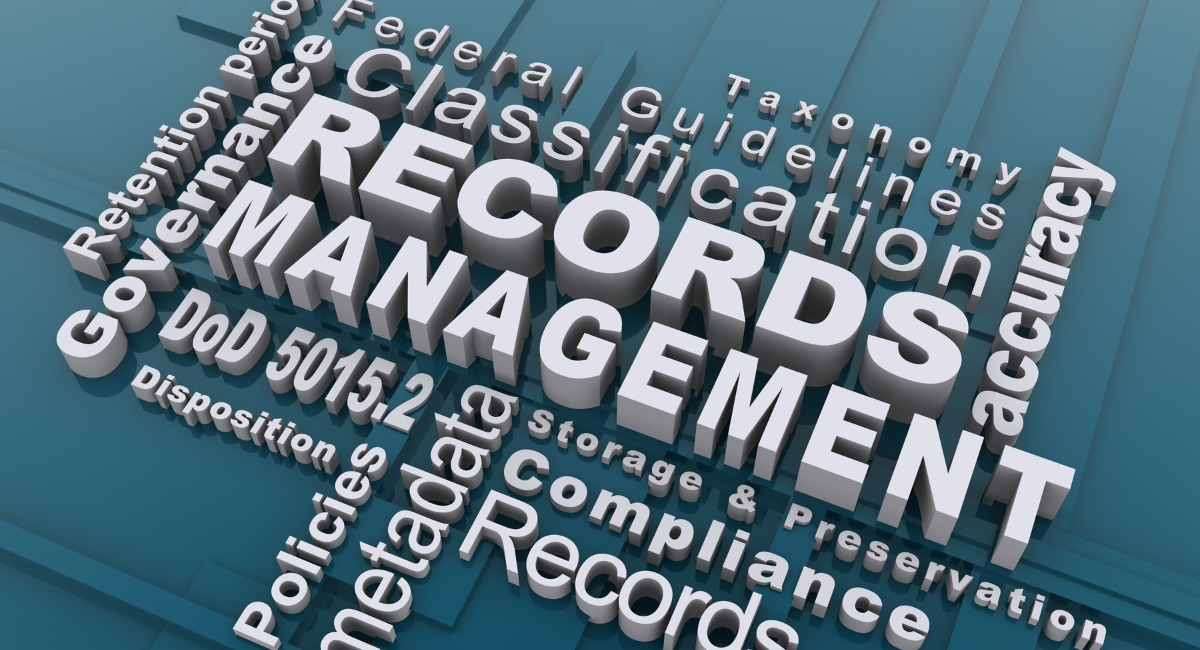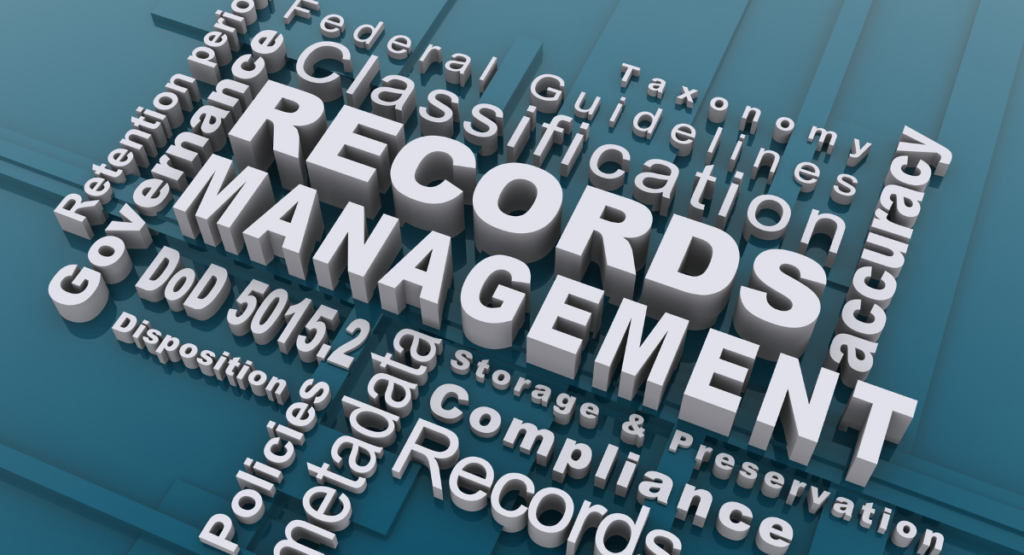 Blog
Last Updated on May 15, 2023 by Sarah Gayda Tips for how to govern with excellence from First Nations records management course at ARMA regional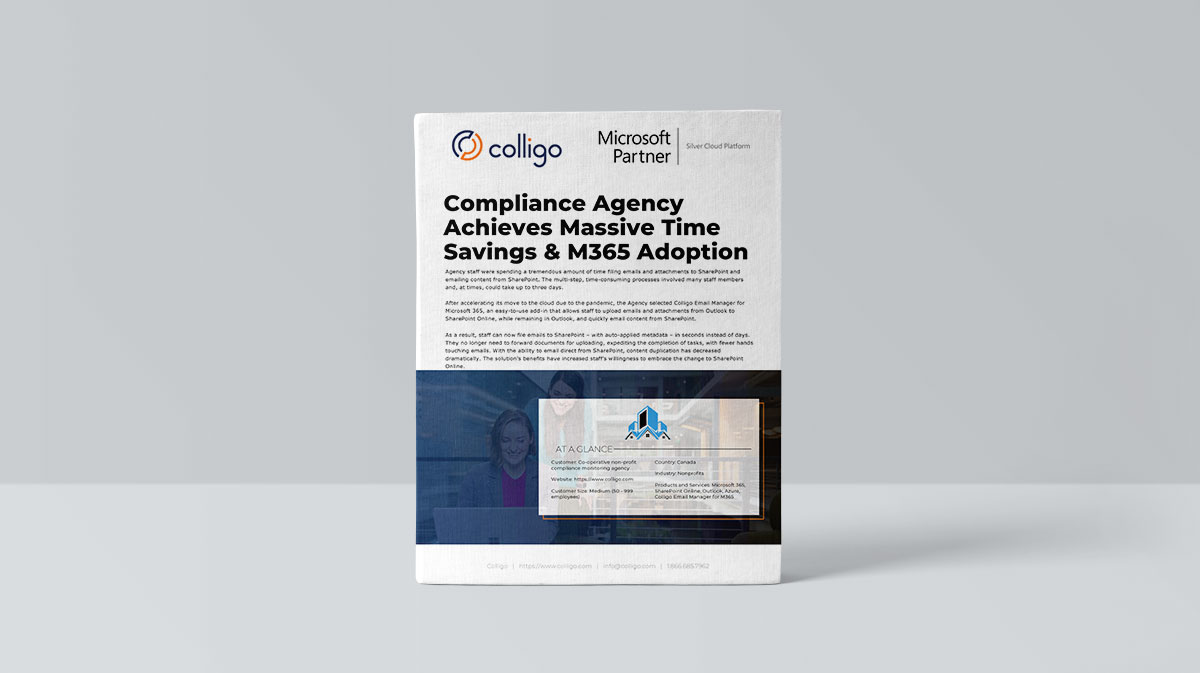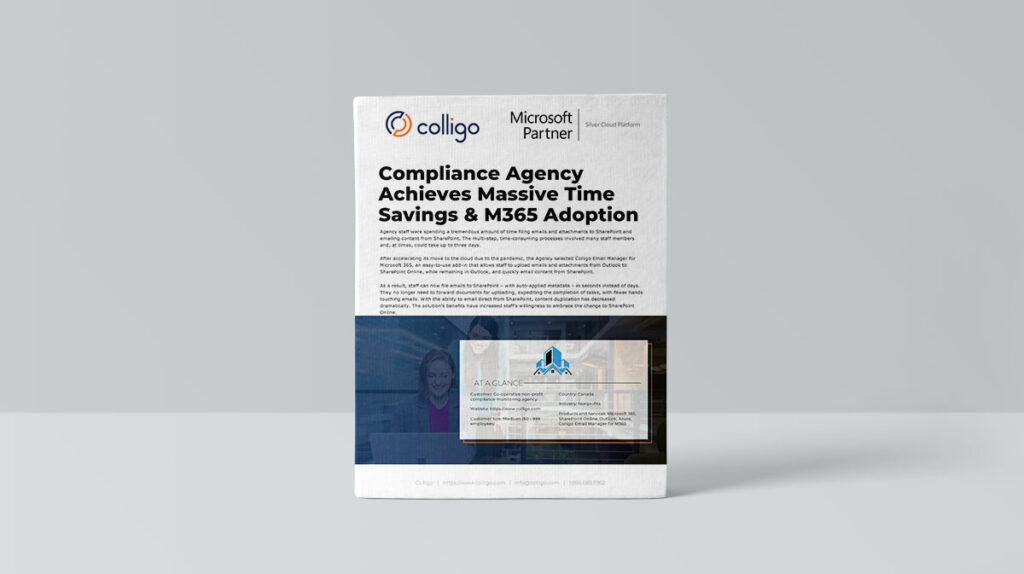 Case Studies
"With Colligo, I get emails to SharePoint a lot faster than I ever did before because it's so simple and easy and doesn't require any training."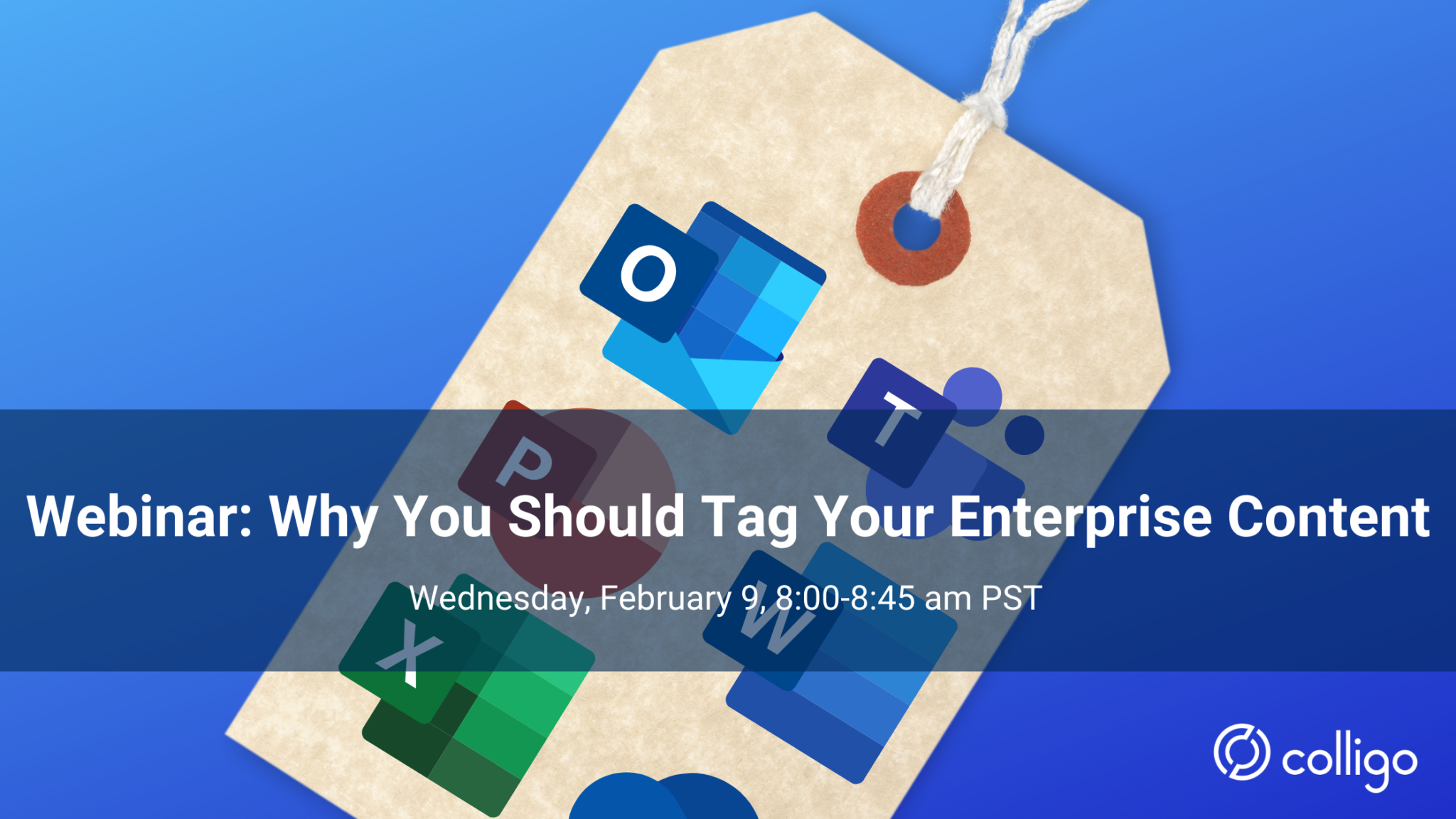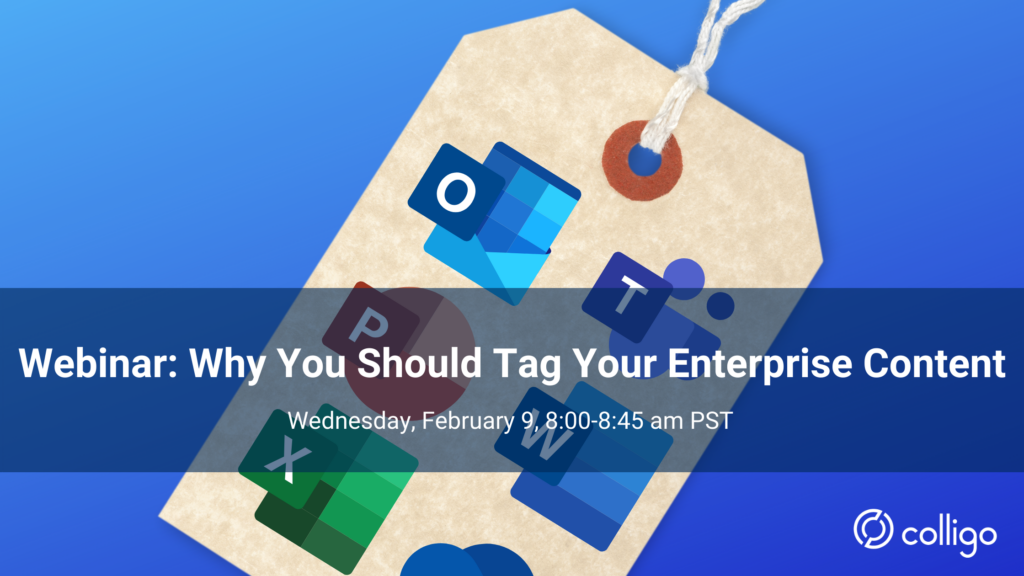 On-demand
Don't miss this webinar to find out how to empower your teams with a supercharged Search experience with simple tagging solutions
Access Colligo FREE for 30 days