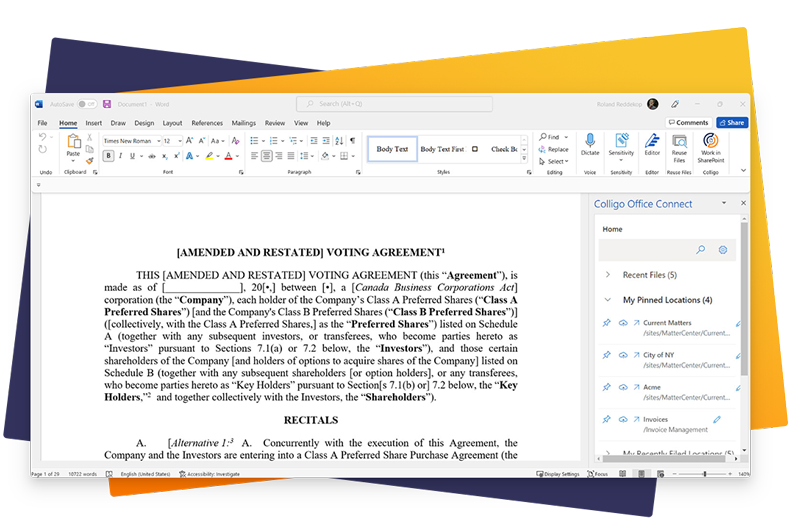 Our Microsoft SharePoint connector for Office applications — Colligo Office Connect for Microsoft 365 — lets you search for and open, save and tag, and work with your files stored in SharePoint in the cloud and Teams from Excel, Word, and PowerPoint. With full metadata and retention label support, your teams can file, tag, and discover content faster – without any app switching — enhancing collaboration, productivity, and accessibility.
Make SharePoint more accessible and usable, right from Office applications, and all from a familiar interface
Top benefits for end-users
Top benefits for your enterprise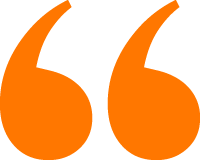 "With Colligo, I get emails to SharePoint a lot faster than I ever did before because it's so simple and easy and doesn't require any training."
"Quick and easy file search and sharing. This is a very useful and inexpensive tool for all Outlook users, saves a lot of time and improves collaboration. We can find and share all the necessary files in no time."
"Easy & efficient solution for filing emails. Sales and trial experience were excellent, they gave us enough time to really test and troubleshoot the product. Support is top-notch, very quick response time and working directly with users eases the burden on internal IT support staff. The licensing is very affordable and as a non-profit that is very important to us."
Colligo Office Connect for Microsoft 365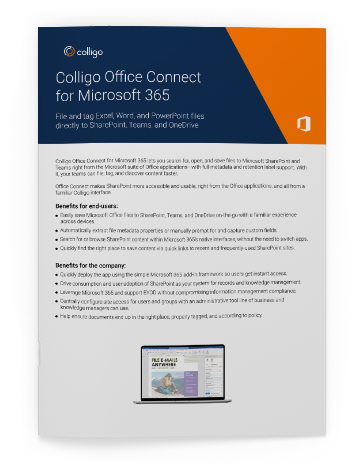 Find out more about our SharePoint cloud connector
See the full Colligo Office Connect for Microsoft 365 product brochure.
More great Colligo Office Connect for Microsoft 365 resources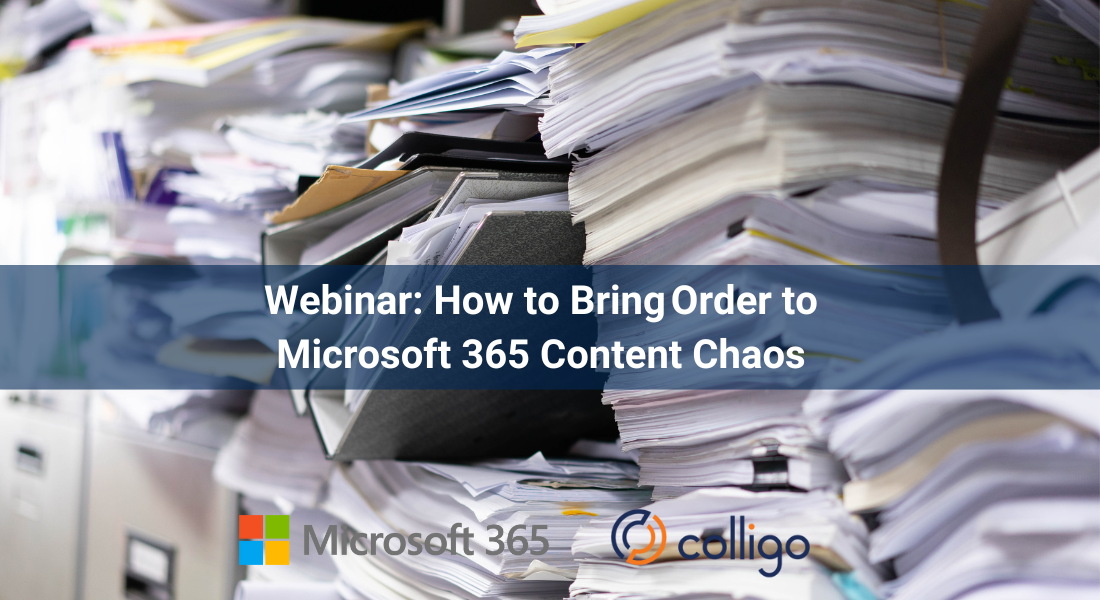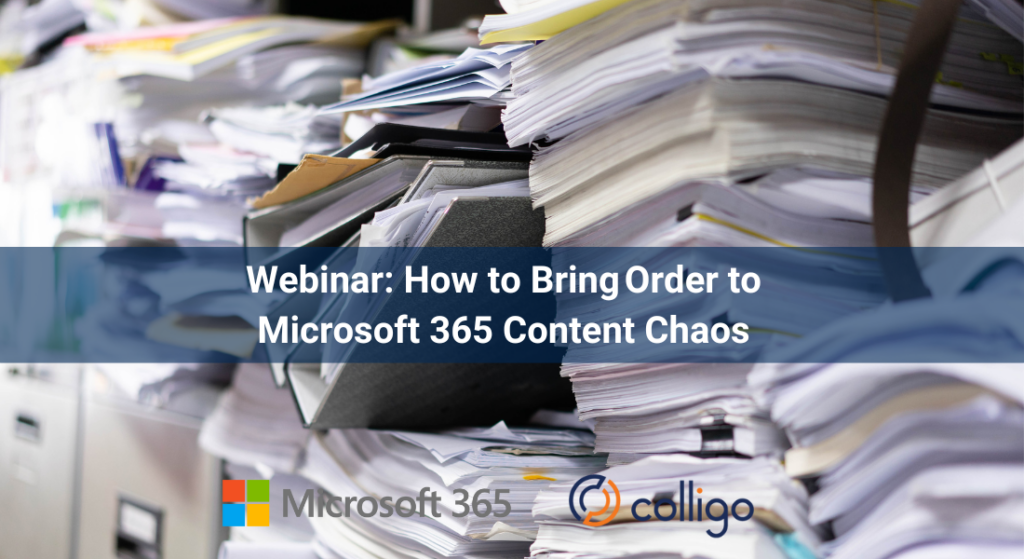 Featured
A 30-minute webinar to learn how to fortify your governance and compliance program by unlocking the full power of M365 and SharePoint.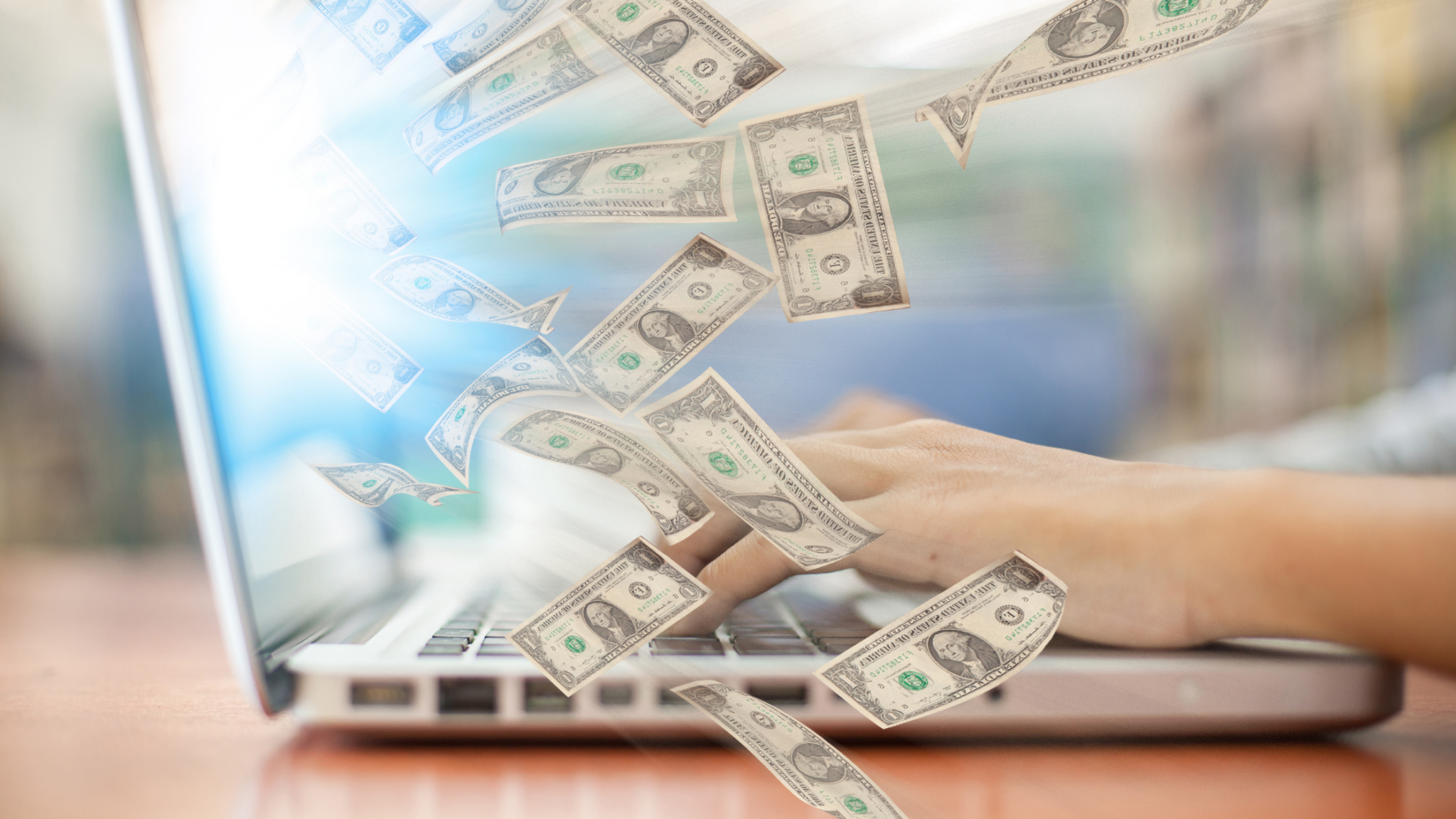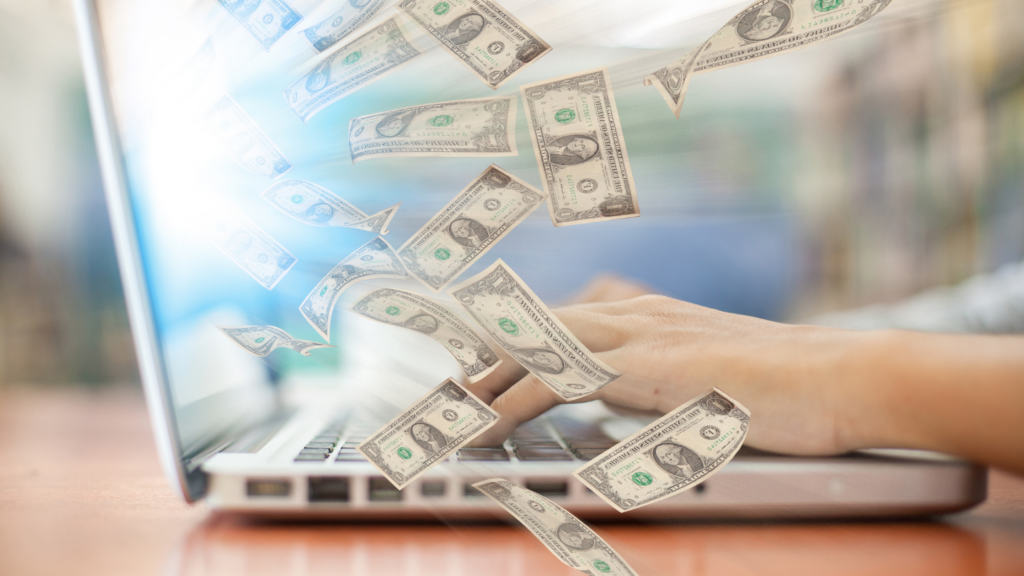 Blog
Lack of SharePoint user adoption could be could be costing you money and negatively impacting productivity. Get suggestions for how to fix this.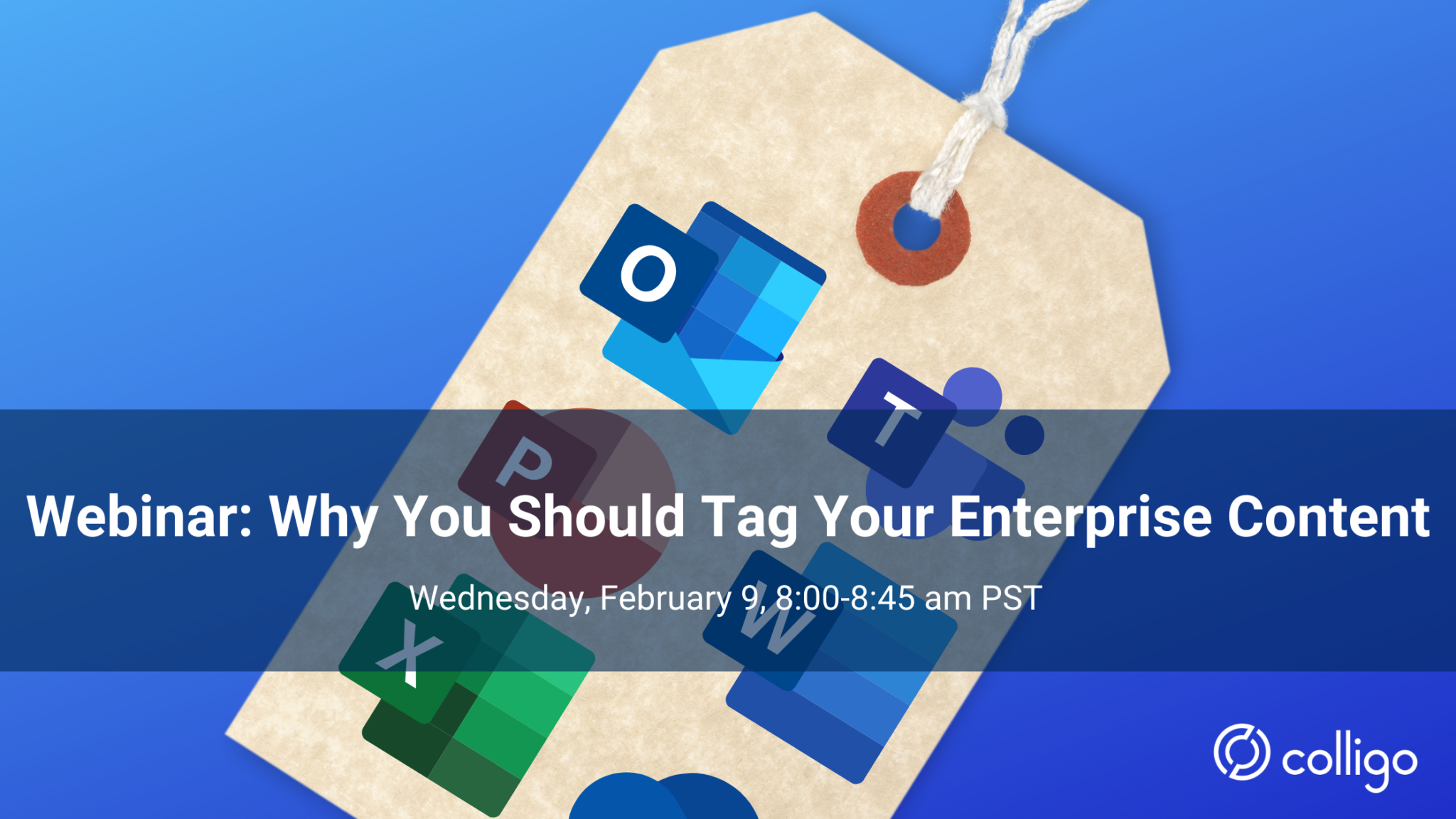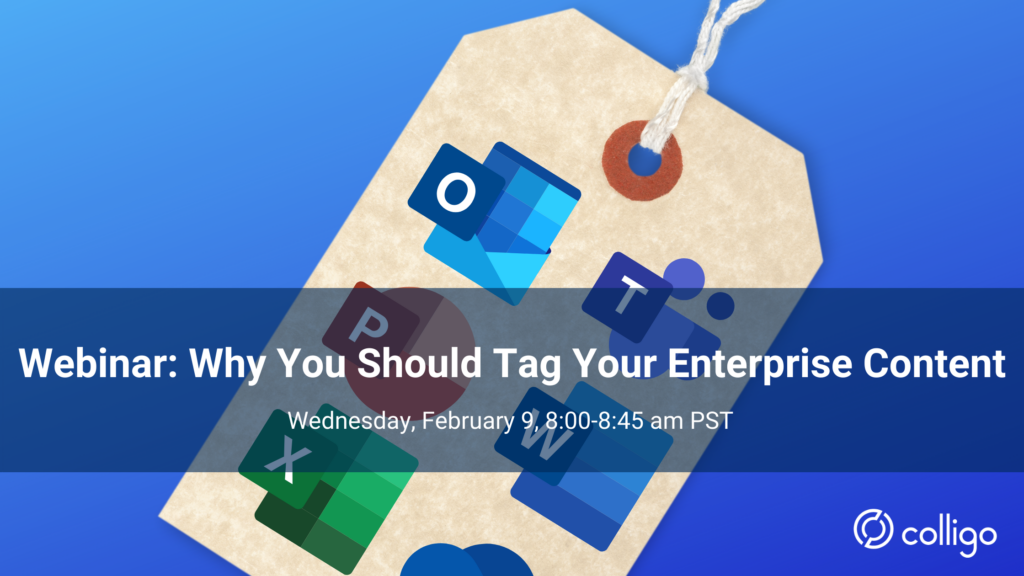 On-demand
Don't miss this webinar to find out how to empower your teams with a supercharged Search experience with simple tagging solutions
Colligo Office Connect for Microsoft 365
Save and classify Office 365 documents – Excel, Word, and PPT right from Office 365 into SharePoint including on mobile devices.
Access Colligo FREE for 30 days