M365 apps for your government content management system
Capture, classify, store & access government records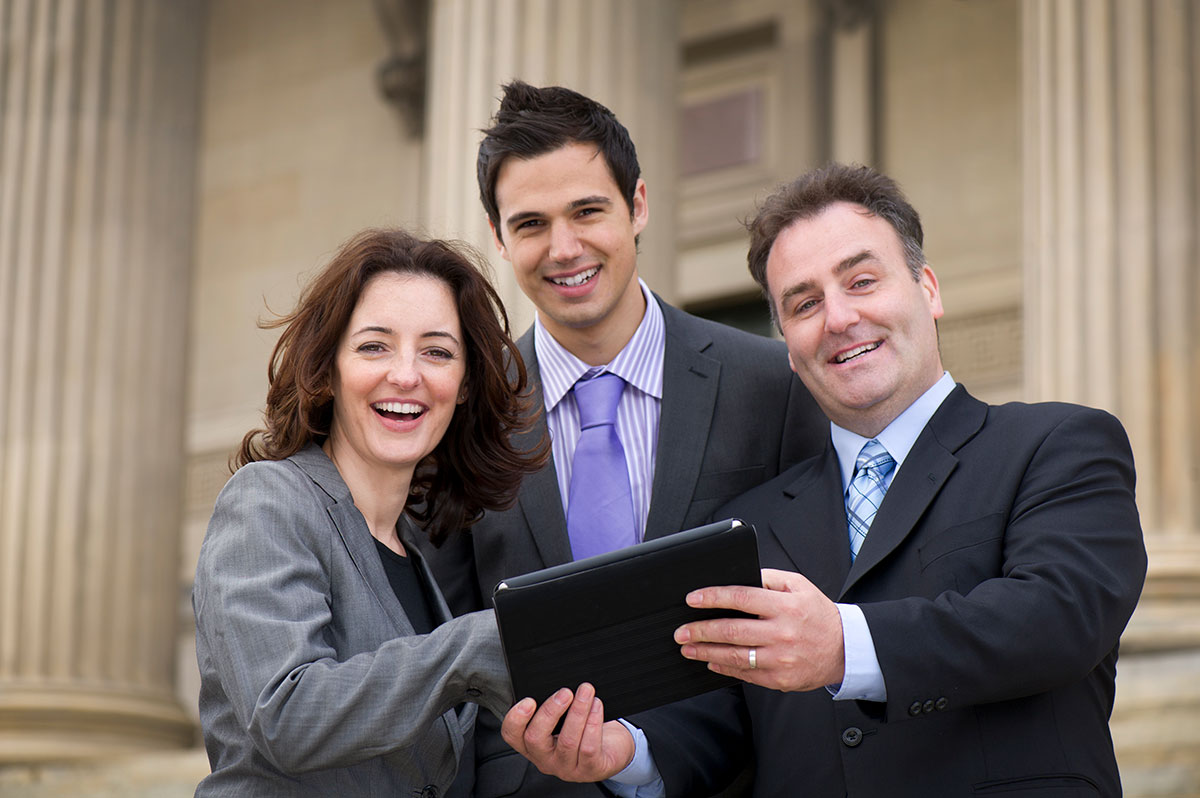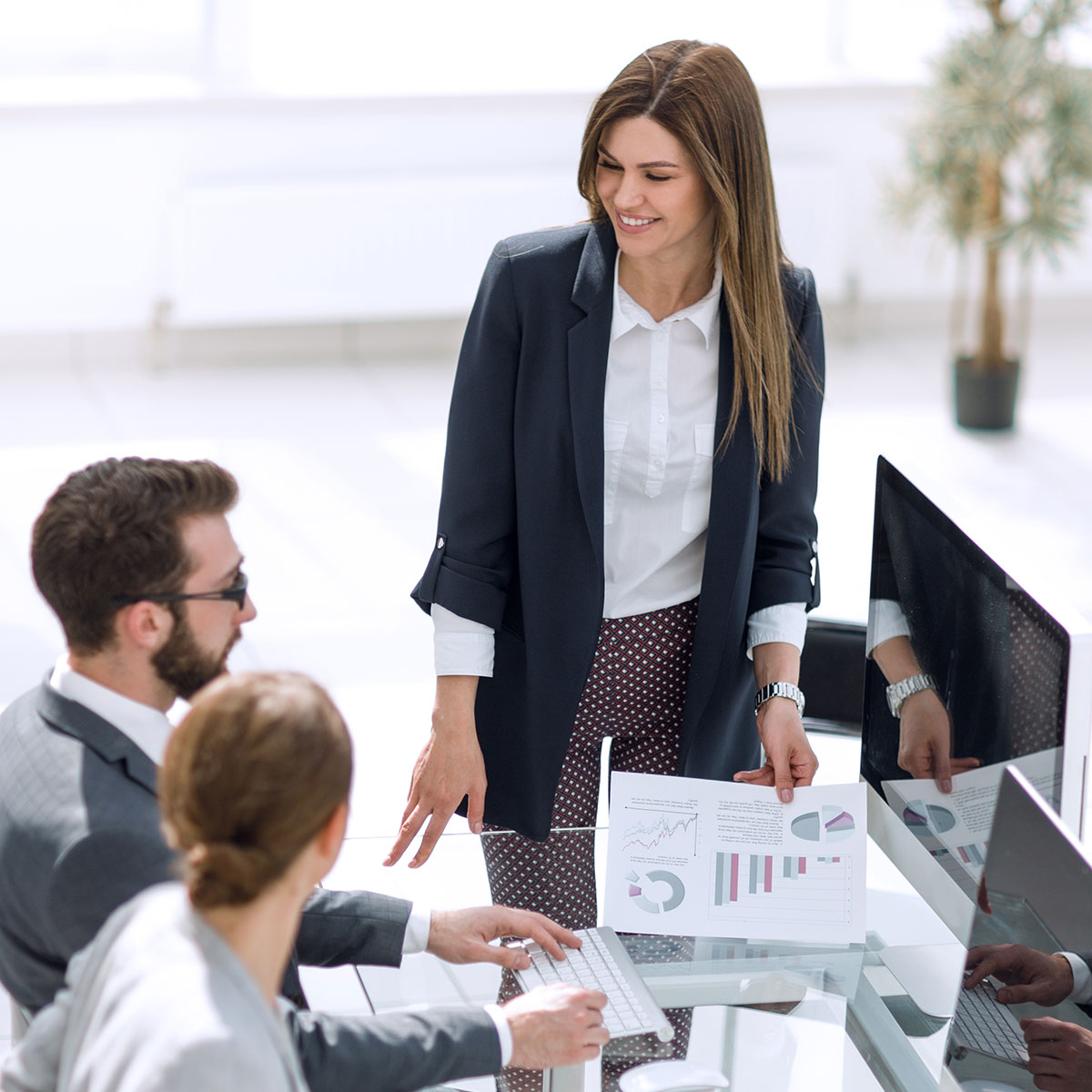 Make SharePoint more usable and accessible – from Outlook, Teams, or the web browser.
Ensure your emails and electronic records are appropriately managed, tagged, stored, and accessible for discovery. Colligo's records management software for government allows your team to stay in their Microsoft applications – like Outlook, Word, Excel, PowerPoint, and Teams – while accessing SharePoint seamlessly to file and access content according to legislative, government, and departmental policy.
Colligo SharePoint add-ins give you a complete, user-friendly content management system. Manual and auto-applied metadata, often a requirement in many government branches and agencies, empowers staff to search and find content quickly, creating efficiencies and savings in government document management.
Multiple repositories for government document storage can be costly to maintain. Leverage your investment in Microsoft 365 by using SharePoint plus Colligo for efficient and compliant records management.
Benefits for Government Teams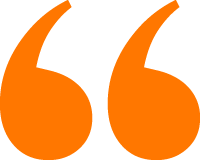 "Colligo was the missing link in providing our [US federal government agency] client with an end-to-end electronic records and information management solution. With it, we delivered! Colligo solves the problem of classifying and properly managing case-based emails while increasing user adoption. My client was extremely happy with the solution because it got the job done and was easily adopted by the end users."
"Deploying the Colligo solution at our [US federal government agency] client site across all business units was about the easiest development task of all of the services we provide. The out-of-the box installation, ease of integrating into government systems, and minimal training requirements made this one of the fastest deliverable solutions that NEOSTEK offers our customers."
"Demonstrating Colligo to our customers was one of the easiest solutions we have employed in our business. Due to the "Managing Government Records Directive," our [US federal government agency] customer understands the critical need they have. Colligo is a tool that clearly solves that needs with the added value of integrating with the familiar MS Outlook."
More great Government resources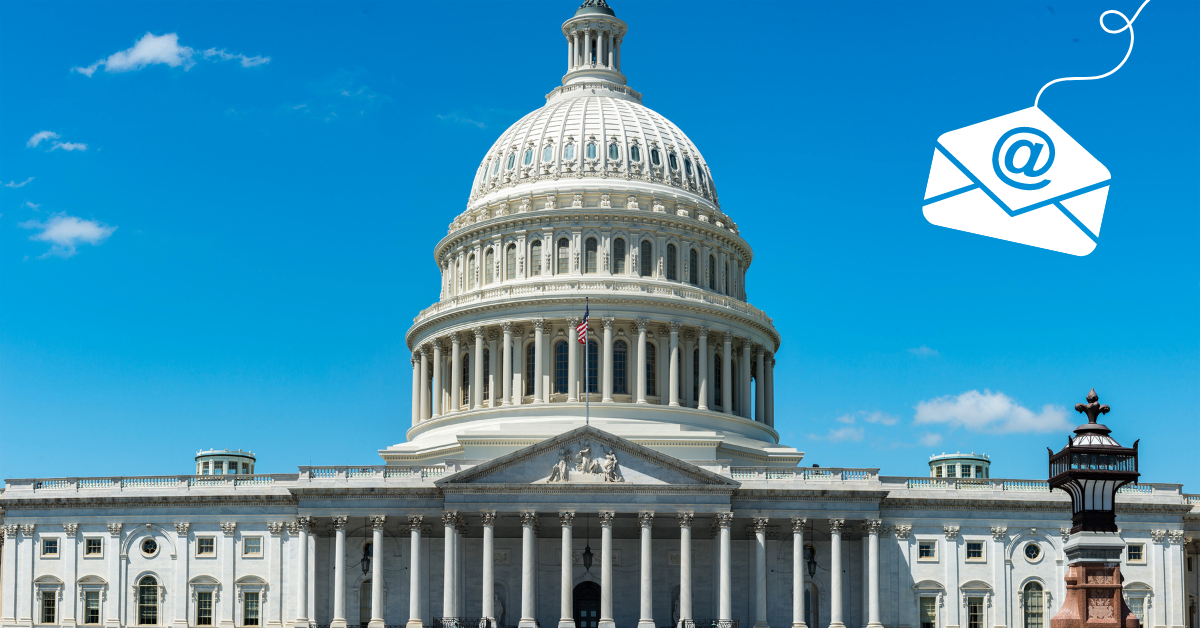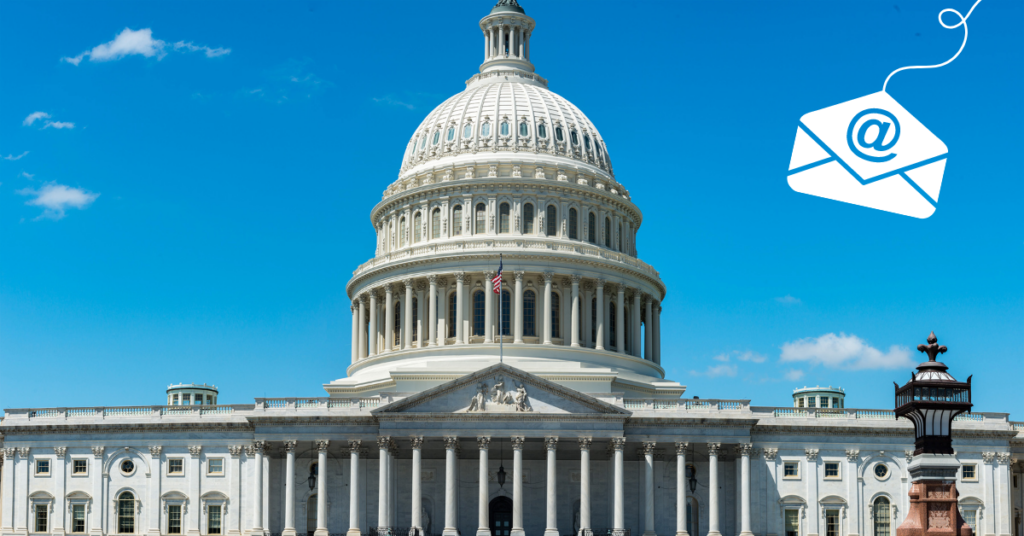 Blog
Better federal government records management that includes email can significantly improve responses to FOIA requests & save hours of time.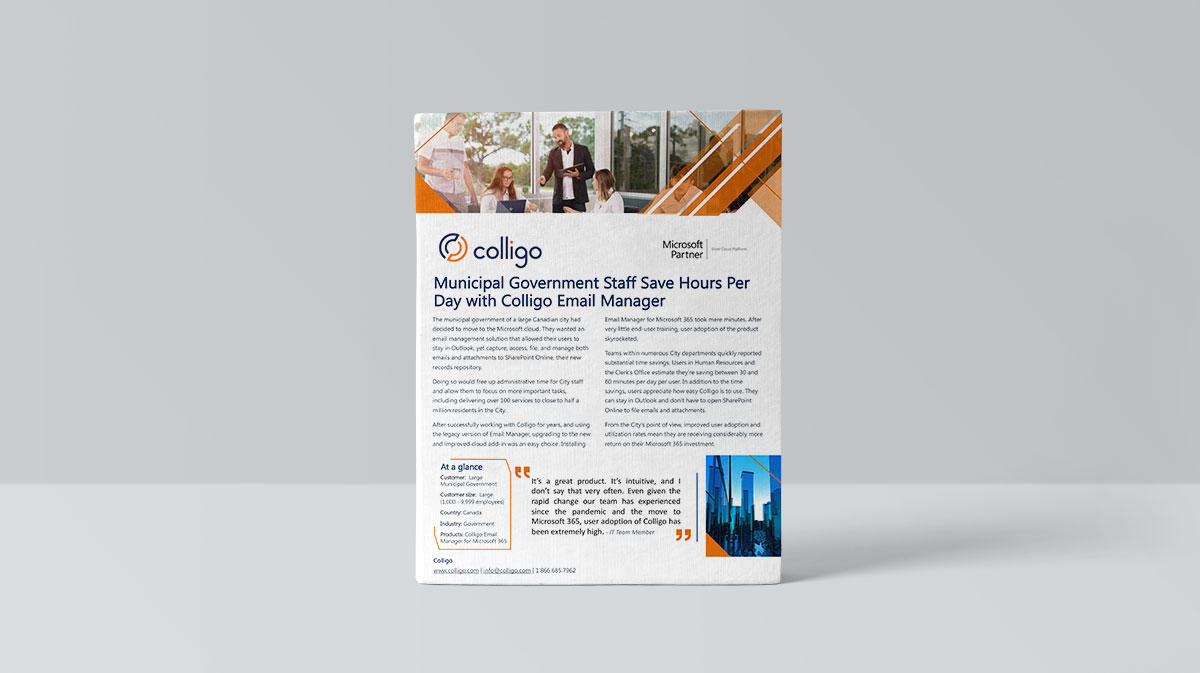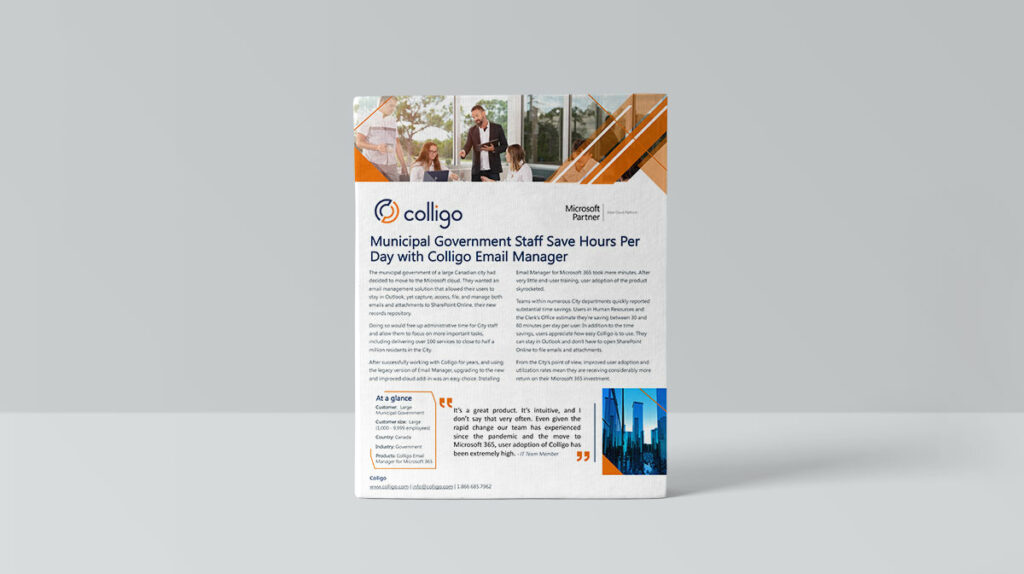 Case Studies
"It's a great product. It's intuitive, and I don't say that very often…user adoption of Colligo has been extremely high."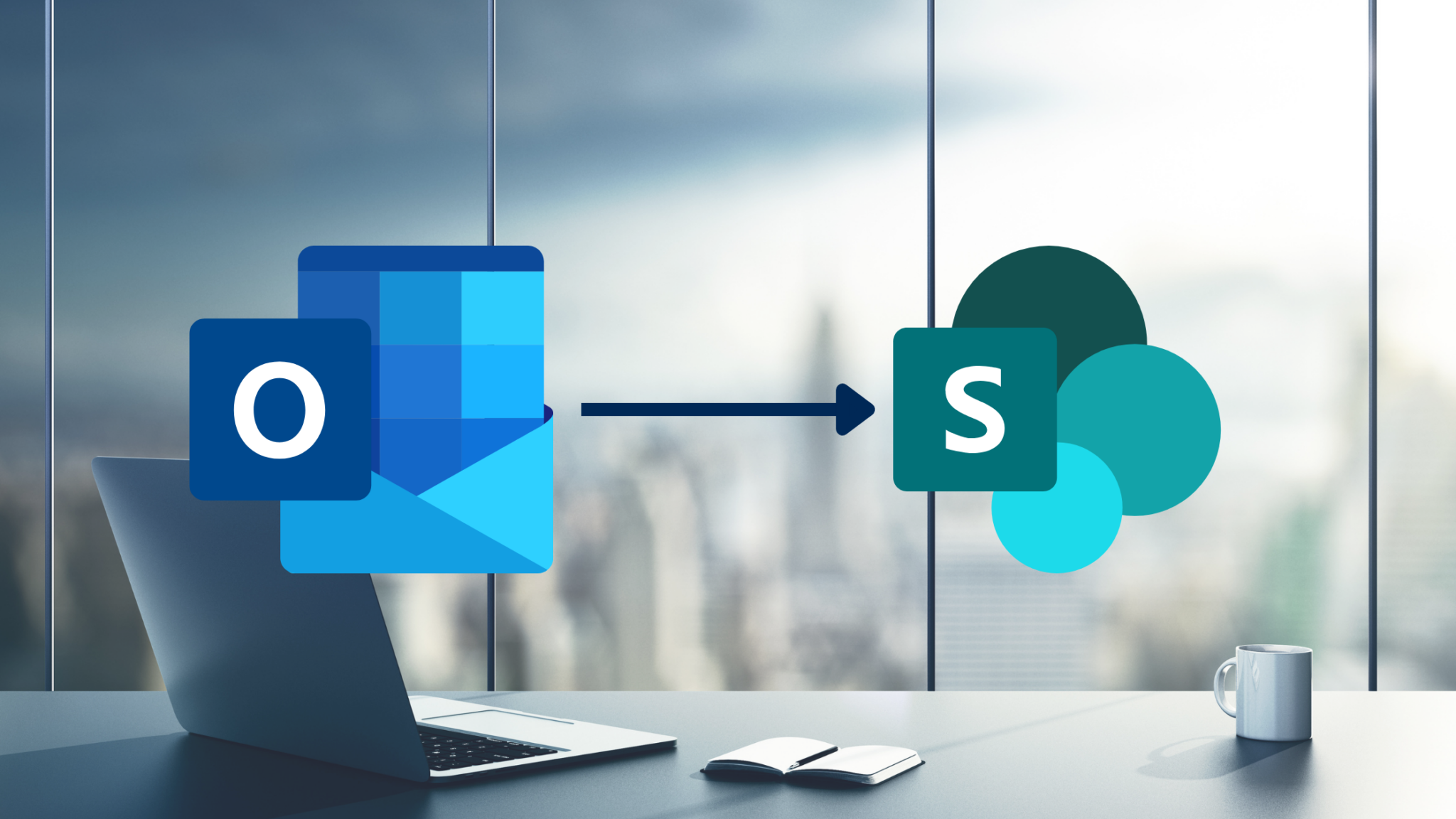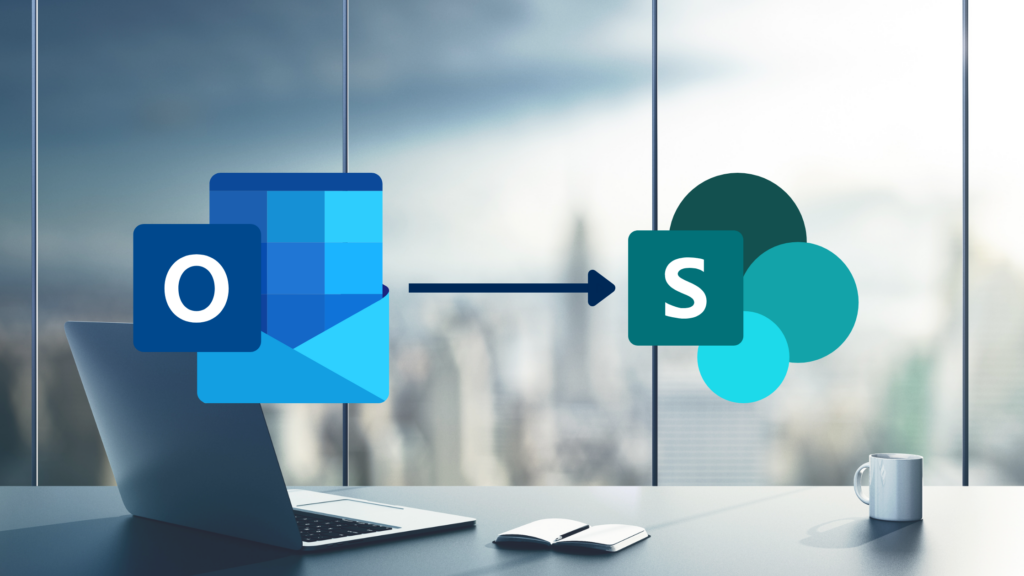 Blog
4 easy steps to access SharePoint from Outlook and file emails, and how you can ensure compliance using Colligo's SharePoint connector
Access Colligo FREE for 30 days