In this topic you will learn how to:
Save incoming email messages from your Office 365 Outlook inbox to SharePoint
Apply metadata and retention labels as you save emails to SharePoint for quick search and easy record management using Colligo for Outlook 365
Set up quick access SharePoint folders to rapid save to desired file locations
Move an email message to SharePoint
Share emails as a secure link all without leaving Outlook
Capture email to SharePoint using Outlook for O365 on a mobile device
To save an email to SharePoint with metadata and labels
Follow this method: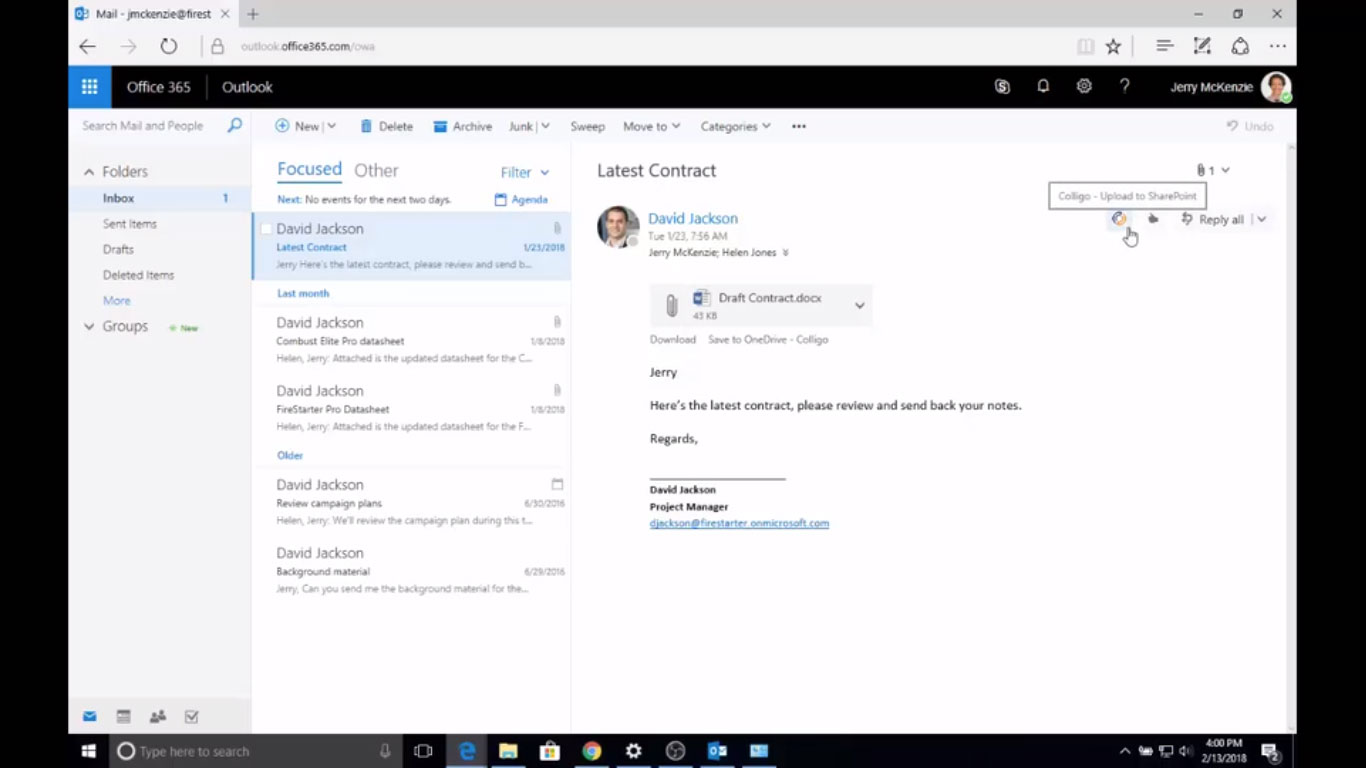 Click on the Colligo email manager icon to view a quick save box on the right of your screen. It looks the same on any device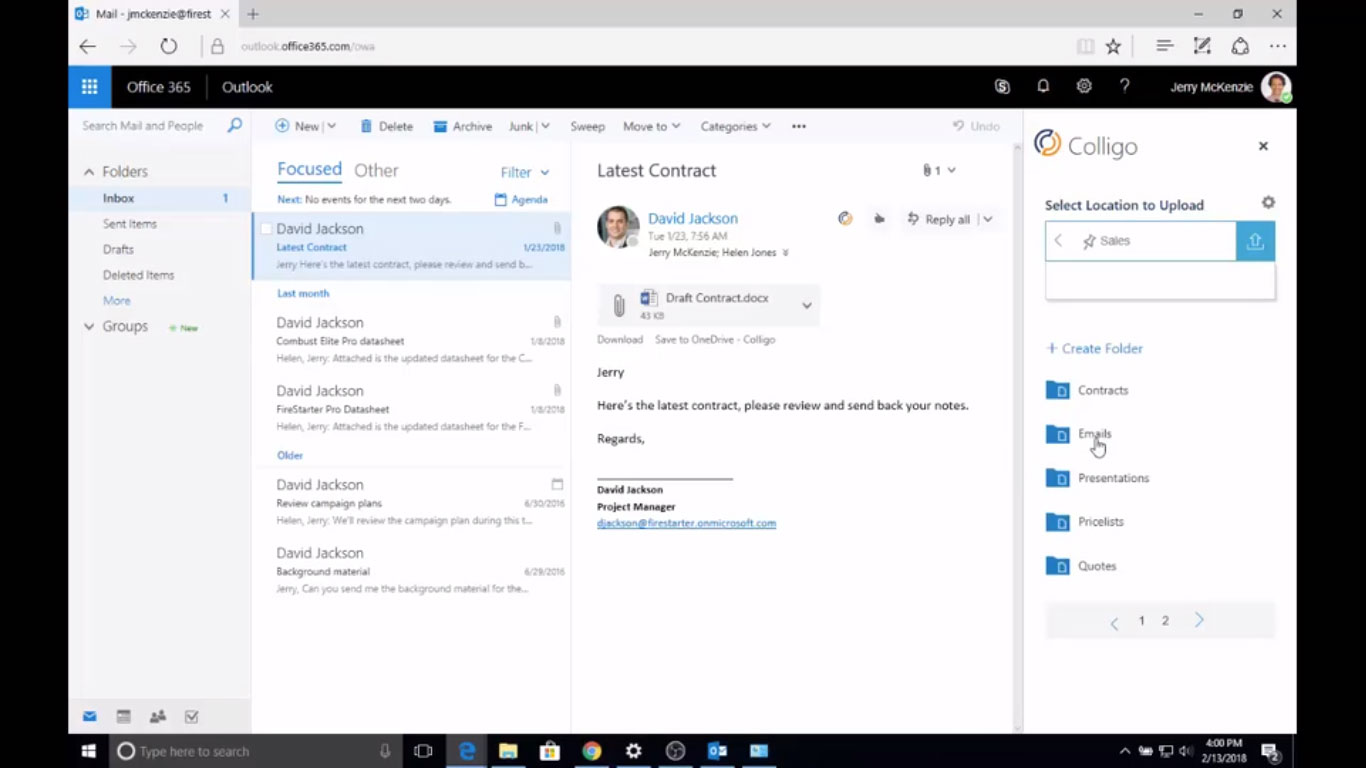 Select from predefined sites or,
Search for a folder in the search box or select from a list of pinned locations or navigate the site structure
Select the email folder to upload
Choose the files and attachments to upload
Click the Continue button to proceed to metadata and retention labels
Review metadata automatically captured such as Sender, Recipient, Subject, Date Sent, etc.
Add any further tags required for your records management
Add a retention label to employment agreements, contracts, etc. that determines how long the email will be stored in SharePoint
Click Continue to upload email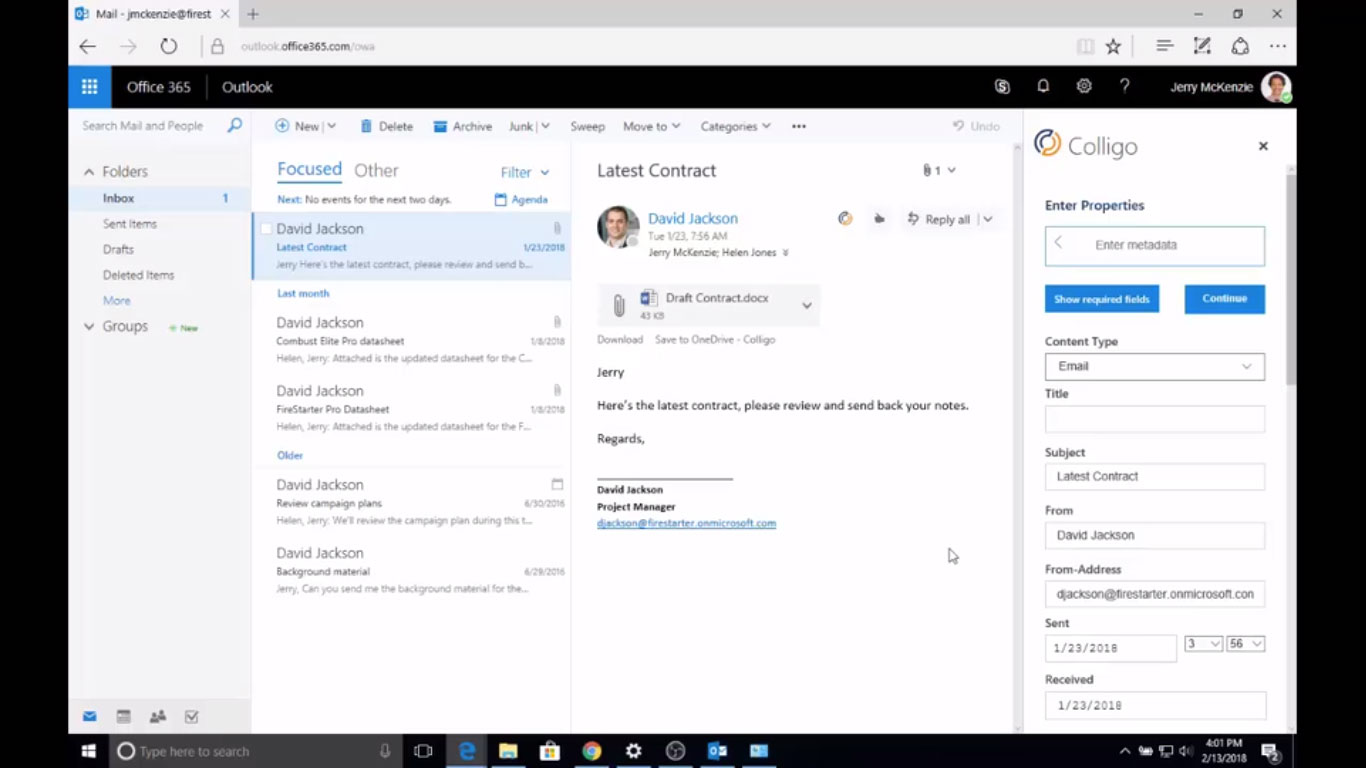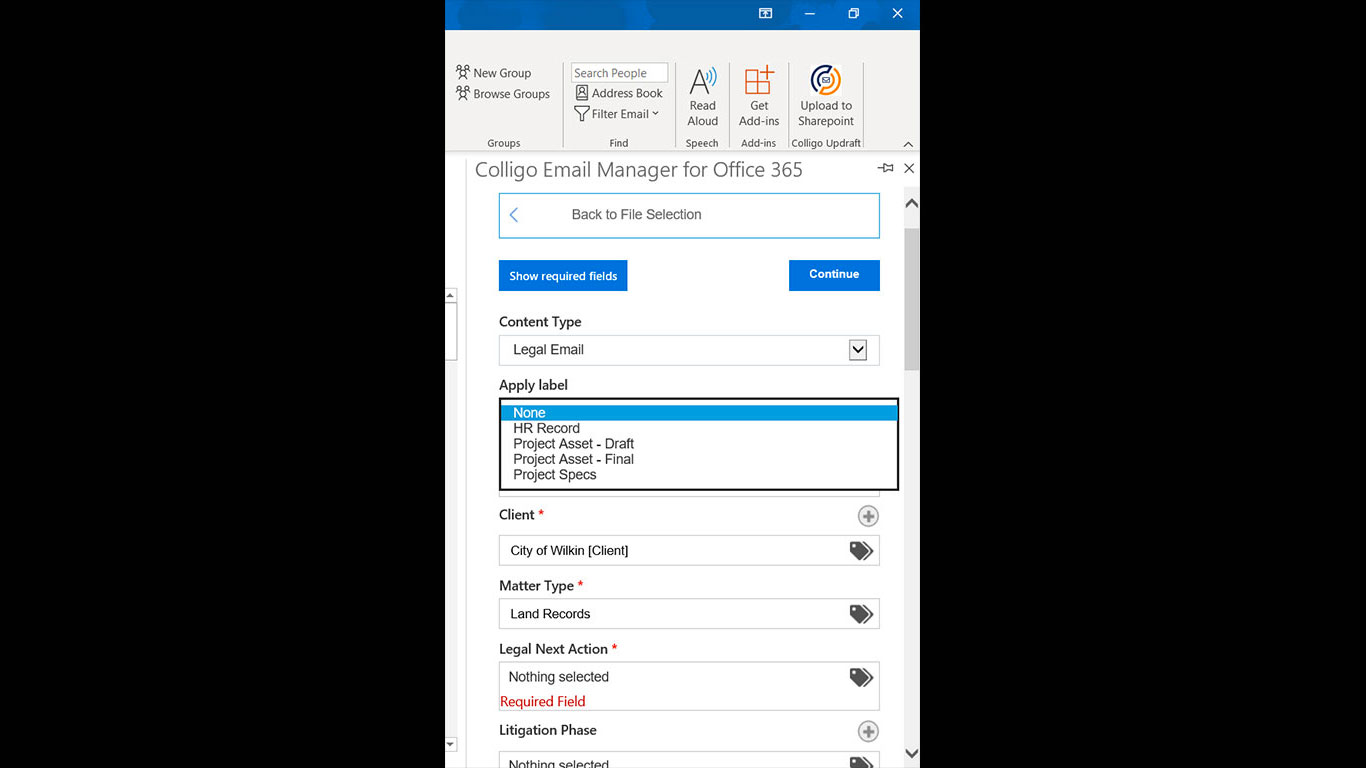 Move an Outlook email message to SharePoint
Move an email message to SharePoint while deleting it from your Inbox.
Upload the email message and any attachments to SharePoint using the add-in button
Find the location in SharePoint and apply metadata
Move the email message in your Inbox to the Delete folder once you see the success message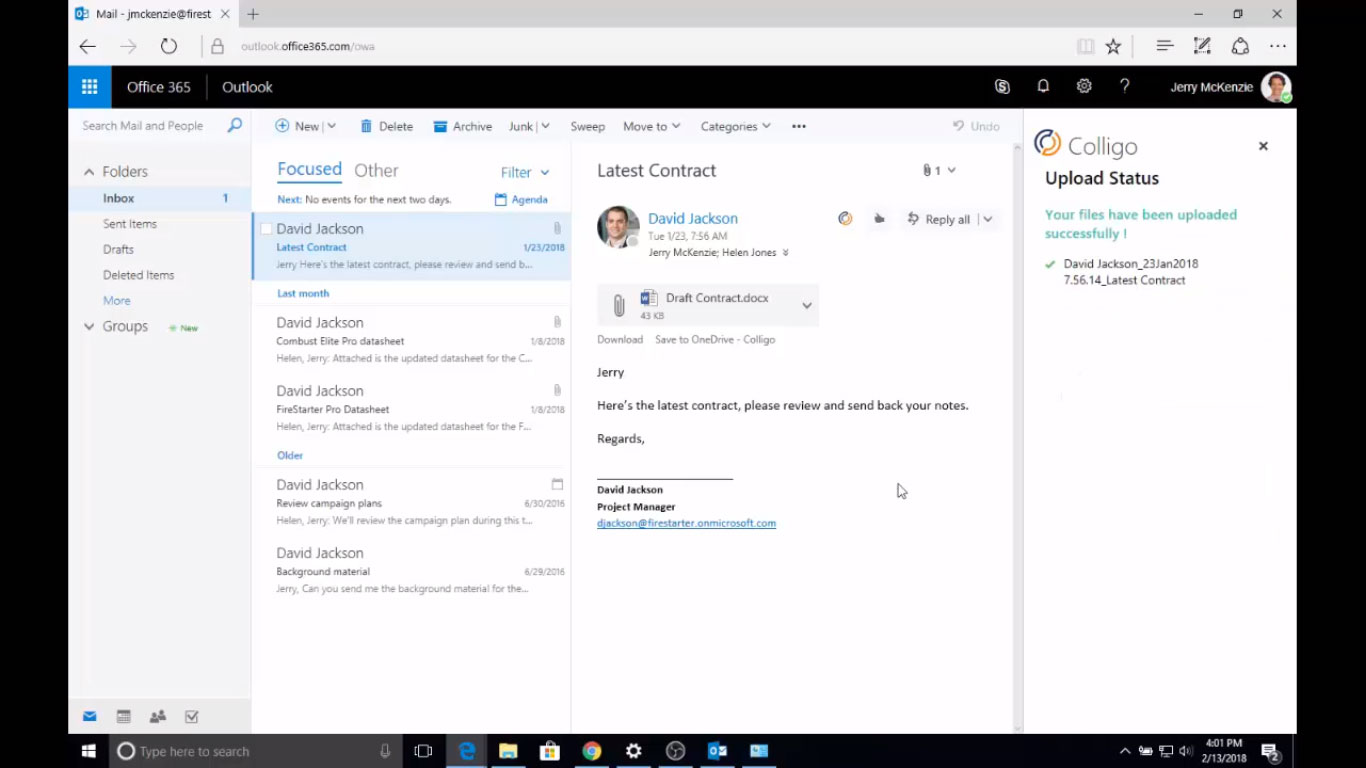 Share link to email saved in SharePoint right from Outlook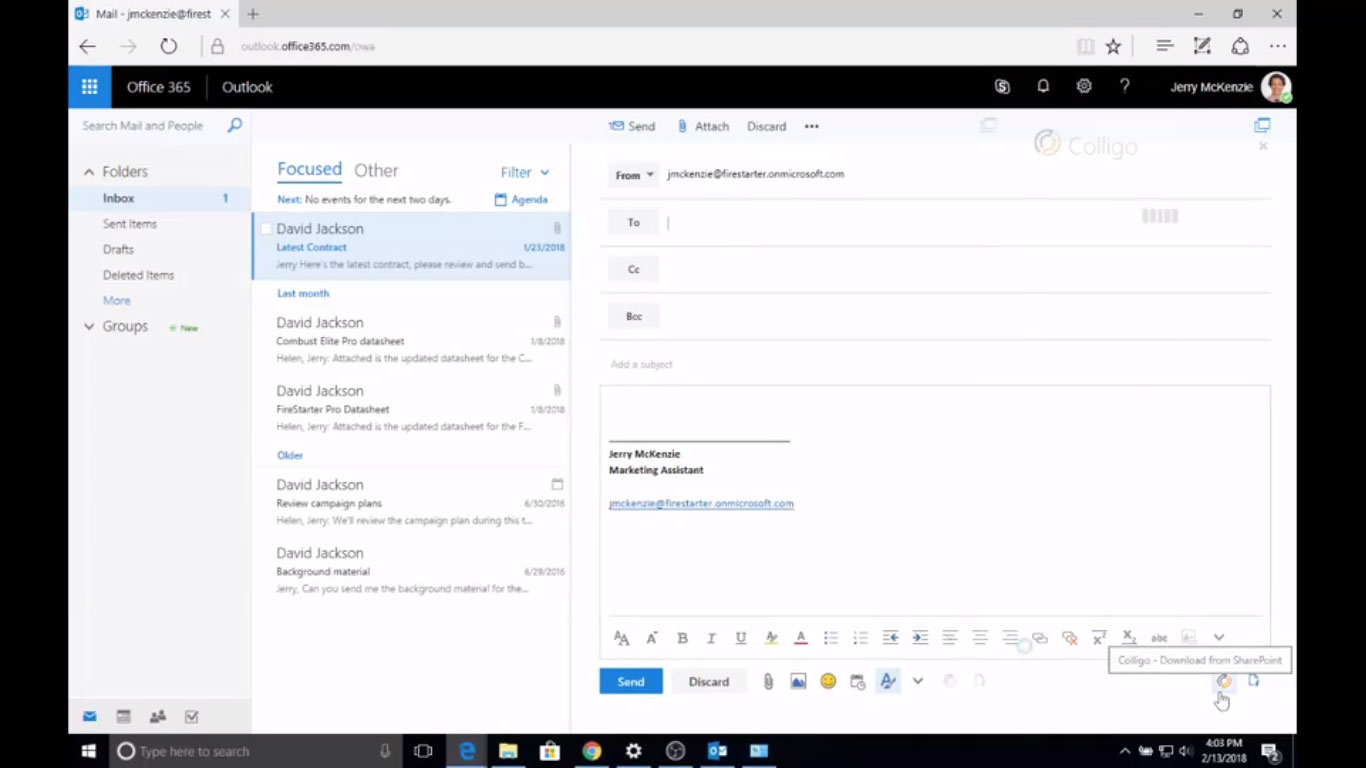 Open the add-in with the icon from a new email
Find the document you want to share in its SharePoint location, either by navigating or using the search function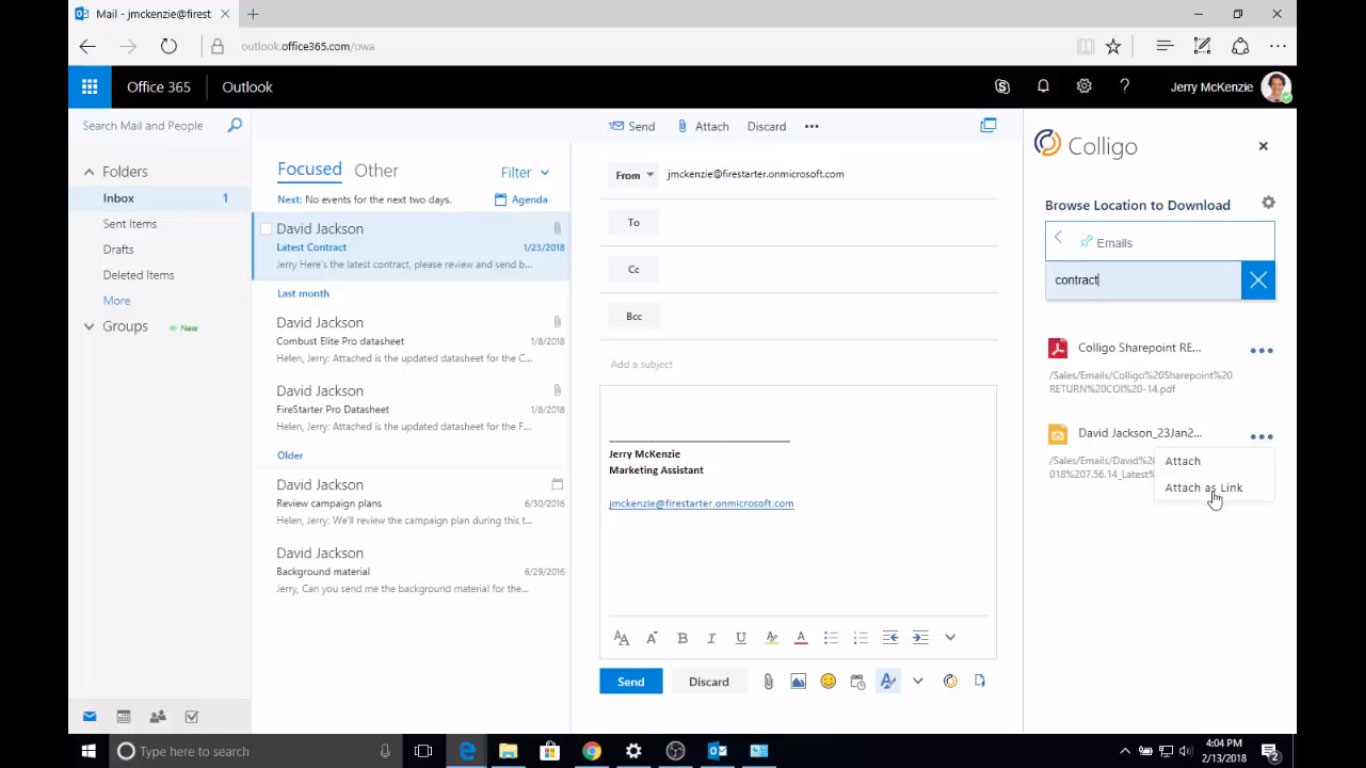 Once you locate the document hover over the file name and click "Attach as Link"
The link will be included in the email so the document can be shared without being altered in records management
Write your email and press send
Capture email to SharePoint on a mobile device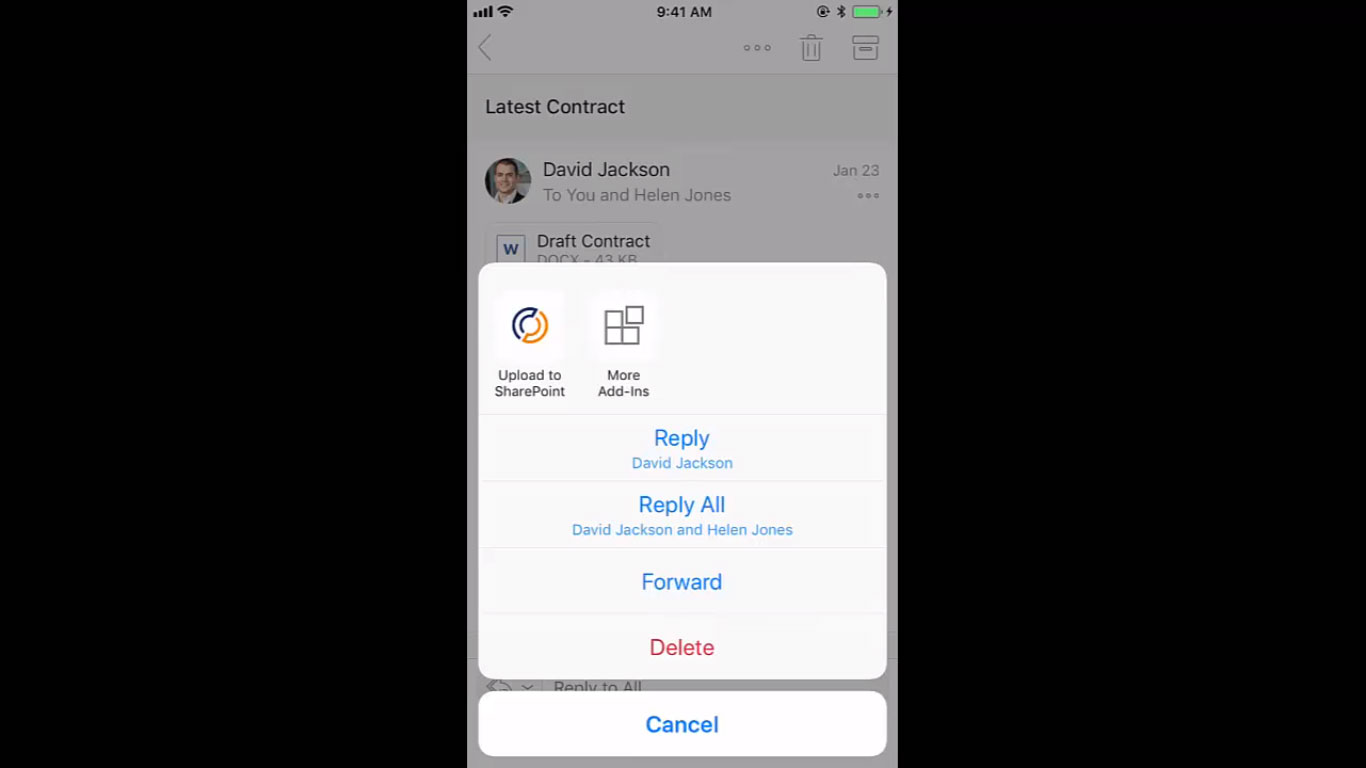 Open the Colligo add-in through your inbox on a mobile device
The icon looks the same no matter what device you use
Select from a predefined site or search for the appropriate location in SharePoint
Select the email folder and upload the message and attachments, or upload attachments separately
Click continue and apply metadata