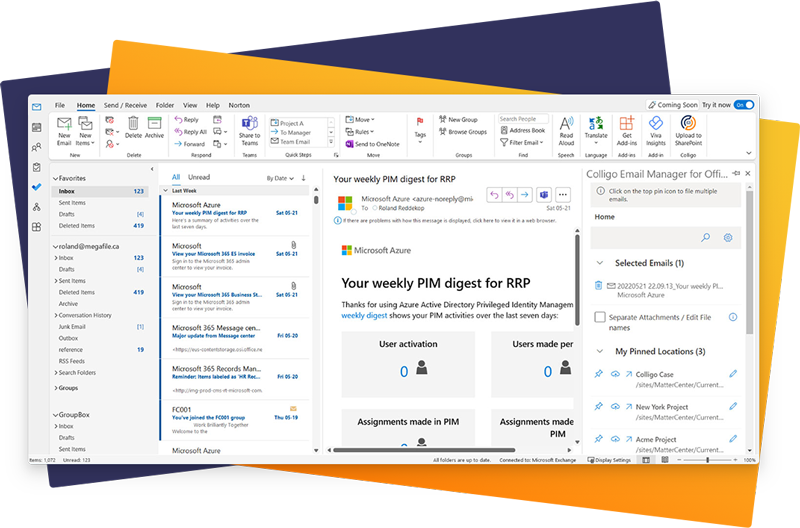 Capture, classify, and tag emails and attachments from Microsoft Outlook to SharePoint and Teams with Colligo Email Manager for Microsoft 365. Plus, our Outlook to SharePoint connector enables your teams to capture email and metadata into SharePoint from any device.
Make tagging & filing emails easy by connecting Outlook to SharePoint
Top benefits for end-users
Top benefits for your enterprise
New! Colligo Email Bulk Filing Tool
Our bulk filing tool allows you to migrate, copy, or move large quantities of emails and attachments (or folders and sub-folders) from Outlook to SharePoint. You may need to do this for records management, knowledge management or archiving purposes. 
Do any of these scenarios sound familiar?
 You've terminated an employee(s) and need to preserve their key emails.
 You need to move emails from shared mailboxes to SharePoint.
 You want to schedule a batch copying job from project folders or sub-folders.
 You want to complete a one-time migration before using Colligo Email Manager.
You've implemented a new deletion policy on emails in Outlook and want employee emails archived to SharePoint.
Then our email bulk filing tool can help!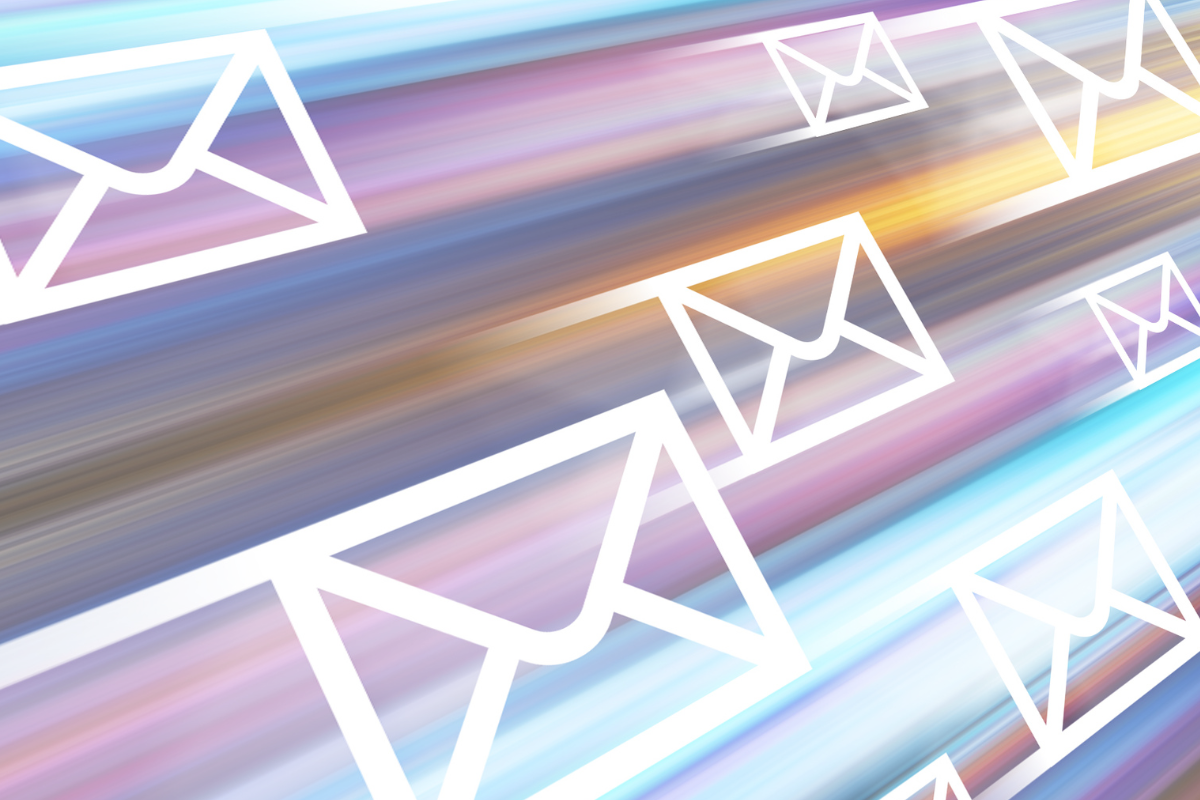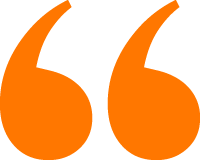 "With Colligo, I get emails to SharePoint a lot faster than I ever did before because it's so simple and easy and doesn't require any training."
"Quick and easy file search and sharing. This is a very useful and inexpensive tool for all Outlook users, saves a lot of time and improves collaboration. We can find and share all the necessary files in no time."
"Easy & efficient solution for filing emails. Sales and trial experience were excellent, they gave us enough time to really test and troubleshoot the product. Support is top-notch, very quick response time and working directly with users eases the burden on internal IT support staff. The licensing is very affordable and as a non-profit that is very important to us."
Colligo Email Manager for Microsoft 365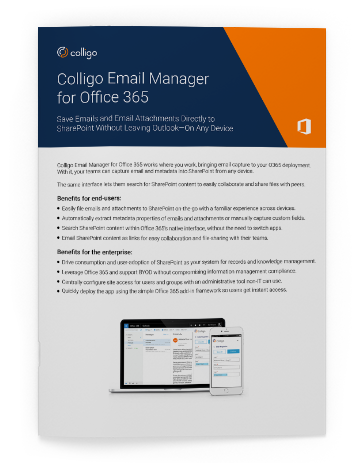 Find out more about how to have SharePoint connect to Outlook
See the full Colligo Email Manager for Microsoft 365 product brochure.
More great Colligo Email Manager for Microsoft 365 resources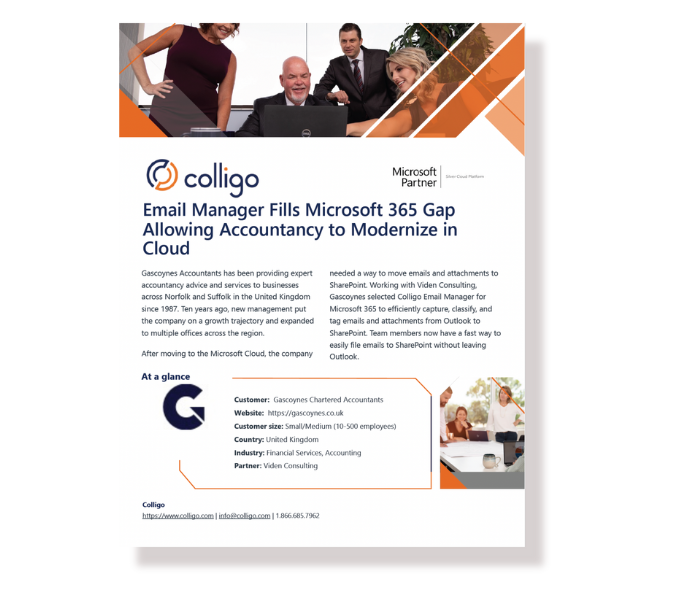 Case Studies
Team members have fast way to easily file emails to SharePoint without leaving Outlook: Accountancy Firm Case Study.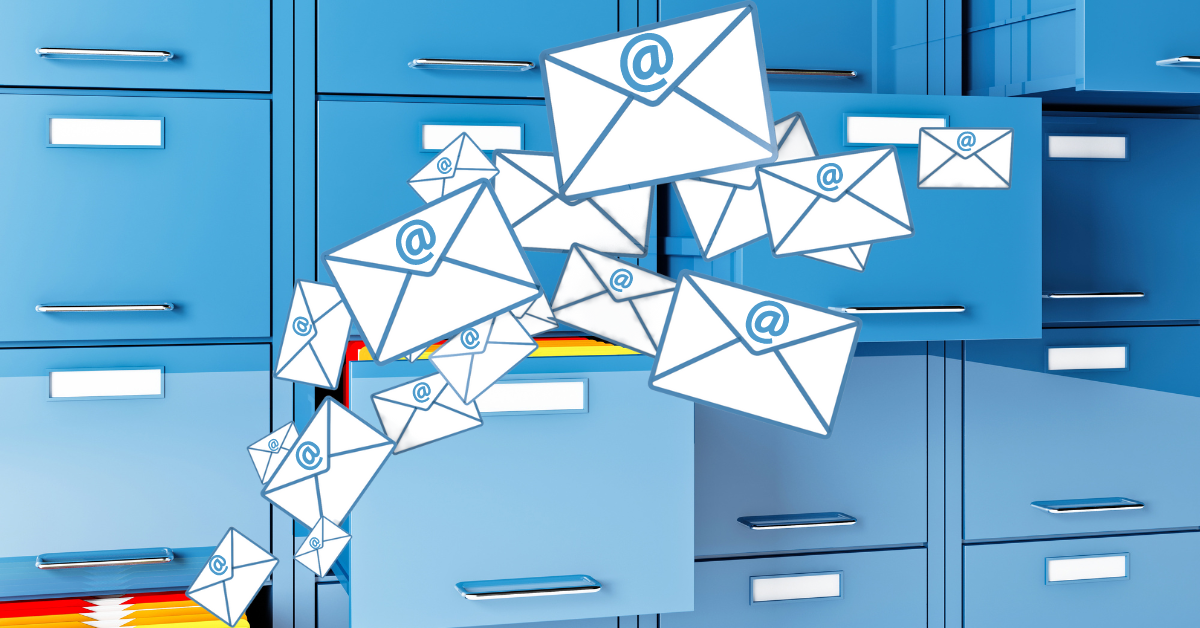 Blog
Implementing effective email retention strategies is crucial for compliance. Learn email retention best practices for your organization.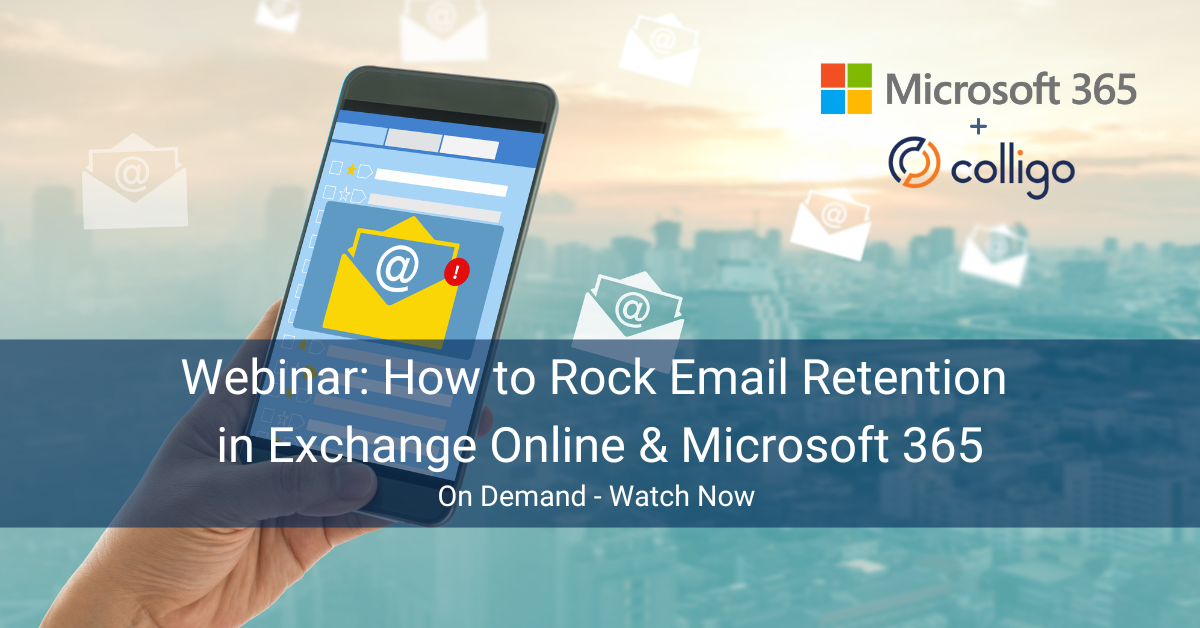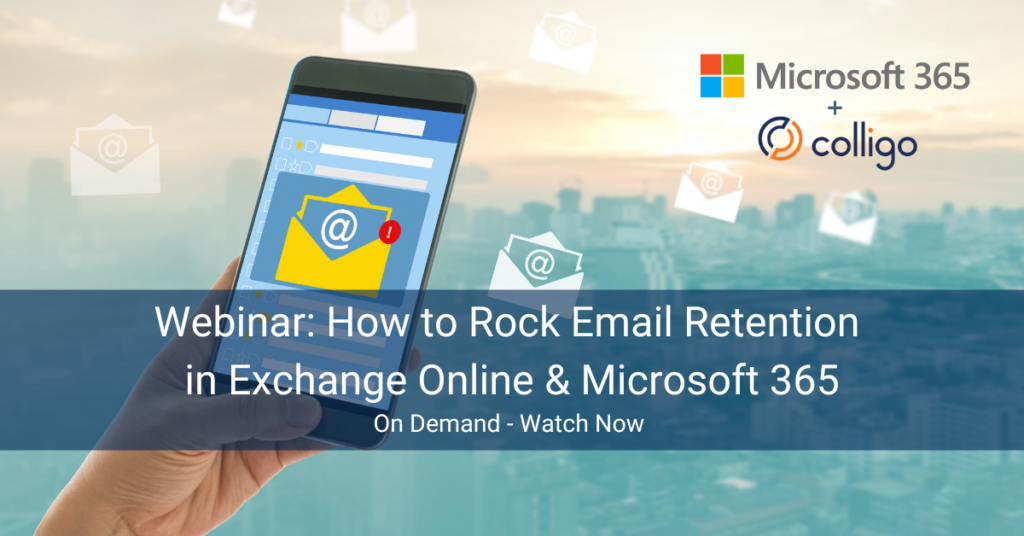 Featured
Email remains a huge record keeping problem for organizations. Learn how to save time managing and retaining email while increasing your organization's compliance.
Colligo Email Manager for M365
Save and classify emails and attachments from Outlook to SharePoint including on mobile devices.
Access Colligo FREE for 30 days