Last Updated on August 1, 2023 by Sarah Gayda
The evolution of Microsoft Syntex and continued emphasis on compliance and security significant amid metaverse buzz
The metaverse was all the rage at Microsoft Ignite 2021, enabling shared experiences across the digital and physical worlds. Microsoft CEO Satya Nadella notes, "…it's not only transforming how we see the world but how we participate in it – from the factory floor to the meeting room."
But while Microsoft Mesh for Teams and the virtual world of avatars and holoportation are ground-breaking and fascinating, we at Colligo were more transfixed on content services announcements at Ignite. After all, the latest developments related to SharePoint, retention, lists, and security are equally exciting (from our standpoint, at least😊) and let us share why.
Colligo top picks: content-services-related Ignite announcements
1.     Microsoft Syntex evolves to more than document classification
Contract Management functionality will help accelerate common processes and allow for governing of contract creation, analysis, and lifecycles with standard clause libraries.
Content assembly features allow for the rebuilding of common document types (templates) from existing data sources. Once the document is created, it can be sent and later filed via Colligo Email Manager.
Microsoft has added improvements to search with an advanced metadata search form.
Microsoft is enriching its core content processing engine, adding support for prebuilt models to handle files.
Richer classification for image tagging with 37 basic descriptive labels will help with searching. Then, once the documents need to be accessed and managed in an easier way, Colligo's Content Manager is a nice compliment to provide access and control to the files.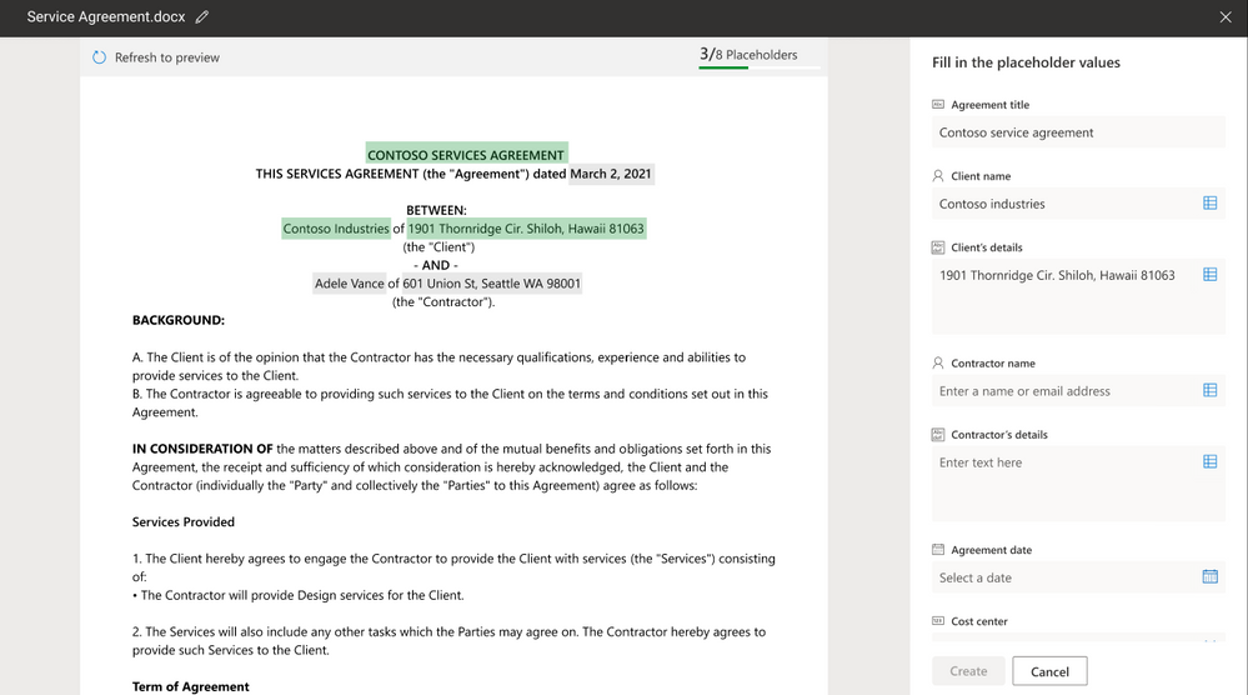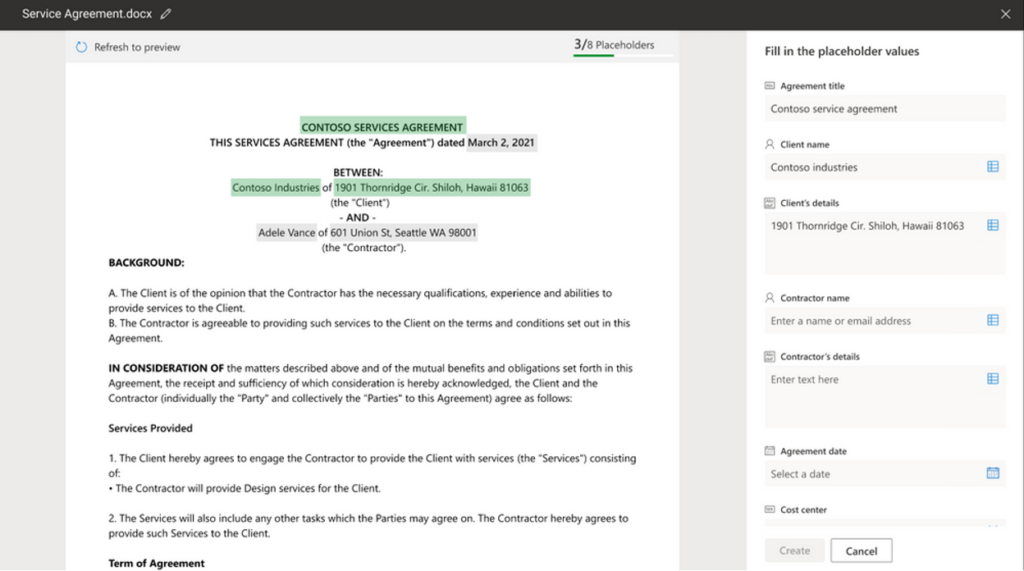 2.     Security + compliance take centre stage in content services
Security and compliance are more central to content services with hybrid work. Microsoft announced several updates we're excited about, including:
Default sharing link types with sensitivity labels and auto sensitivity labelling policy enhancements can be controlled for secure internal and external collaboration.
Contextual and continuous policy evaluations with more external sharing than ever are available for secure access. Administrators can now use the data access governance insights dashboard in the SharePoint Admin Center to monitor the external sharing activities and label/policy settings.
Administration experience and management scenarios have improved with channel sites management in the SharePoint Admin Center and SharePoint tenant renaming capability.
Three information barrier enrichments are in place for comprehensive compliance:

The concept of Info Barriers Modes is simplied with the information barriers policy adoption.
Information barriers insight cards in the SharePoint Admin Center were introduced. (See the sites/accounts that are enabled in your organization.)
Implicit mode offers the ability to enforce Microsoft 365 Groups or Teams membership while allowing access to the corresponding SharePoint site.
3.     Evolution of Microsoft Lists allowing more collaboration
Microsoft Lists is getting additional functionality. The widely used application within Microsoft 365 (Office 365) is seeing the following upgrades:
Board-like view to better track process or a workflow
Modern lookup columns to lookup information from another list on your site
Move to lists from within SharePoint right from the app bar
Link sharing capabilities just like SharePoint files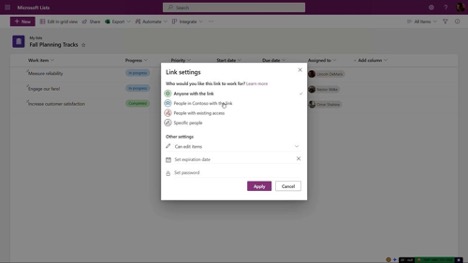 We continue to be excited by the Microsoft enhancements and functionality that better equip our valued customers to handle the challenging demands of modern work.
Looking for more information on Ignite announcements, how Colligo products augment Microsoft 365, or even the metaverse? Please get in touch.