Last Updated on June 20, 2023 by Sarah Gayda
Streamlining your content management system for financial services by leveraging Microsoft 365 and Colligo saves time & improves profits
As an asset manager, you have a lot on your plate. Producing returns for your clients is your top priority. But with constant market changes, evolving securities and new regulations, it can be difficult to keep up. Meanwhile, emphasis on returns and fee pressure means you need to focus more time on investment analysis and work, and much less time on administrative tasks.  
Document and email management may not be at the forefront of your mind, but the truth is, they play a big role in your overall efficiency. Further, they help support wise investment decisions and effective client relations. They also provide a digital 'paper' trail and keep you in line with compliance and regulatory policies. 
In this blog post, we'll discuss the top five ways that asset managers can streamline document and email management practices. We'll tell you how a cloud content management system with SharePoint Online and Colligo lead to improved productivity and better outcomes for clients. 
Top 5 ways investment teams can increase efficiency
 with improved document and email management
1. Centralize your document storage
If you're like most asset managers, your files may be spread across multiple platforms, making it difficult to find what you need when you need it. By centralizing your document storage in SharePoint, you can ensure that all important files are in one place. This makes it easy for you to find and access them quickly, from anywhere.  
We highly recommend using SharePoint Online as your core content storage system. The platform, part of your Microsoft 365 license, helps you do away with the information silos that commonly plague investment firms.  
Additionally, out of the box, SharePoint provides robust content repository tools and security capabilities. It's also a solid foundational repository for your most important data.
While SharePoint provides a strong base platform, to truly realize the value of the M365 in a regulated industry like financial services, you will need to layer on Colligo's solutions. By adding Colligo Email Manager and Office Connect, you enable SharePoint to become more like a document and research management system.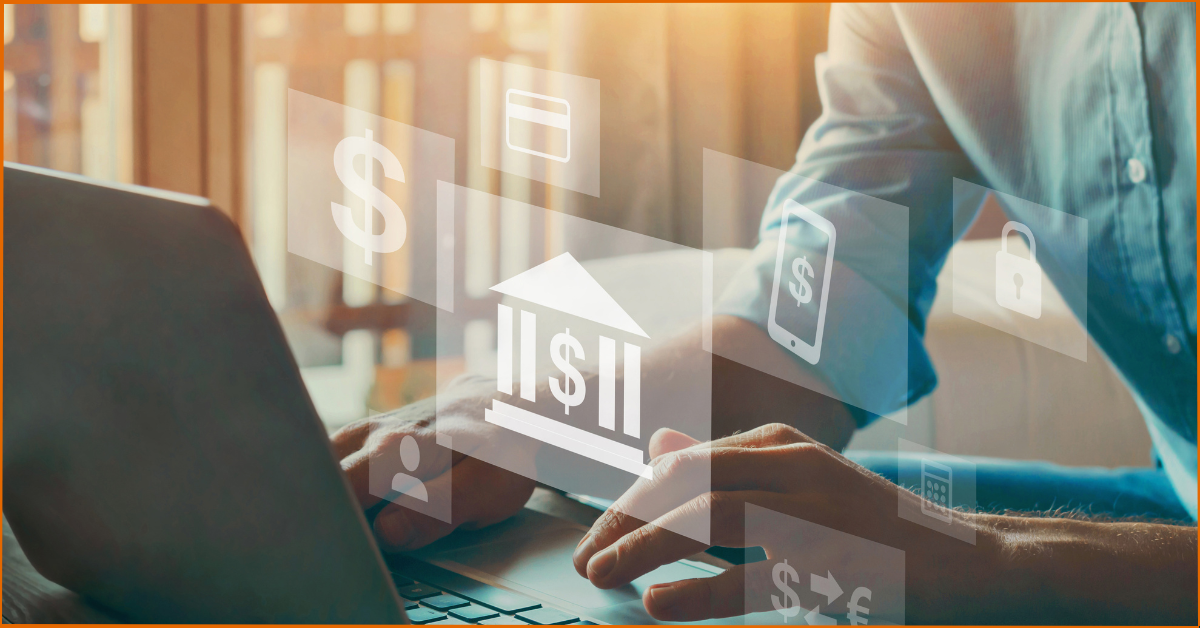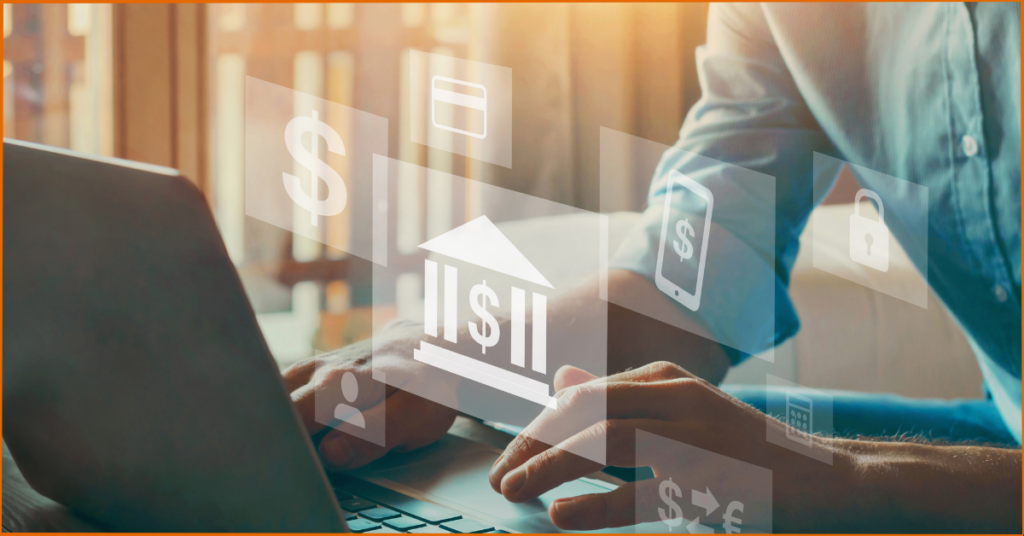 2. Ensure you can easily and quickly find what you're looking for
Sifting through thousands of saved documents, emails, and other data to find what you are looking for is time consuming and unenjoyable. Colligo solves this problem by ensuring your emails, research reports and Office documents are easy to find. This benefits your research and investment teams as well as your back office, including accounting and compliance teams.  
Here are a couple of examples you may relate to:  
You are trying to find an email exchange from long ago highlighting the thought process around a certain investment. You remember it took place, and there were supporting documents, but cannot recall where the email thread was stored. If this document or email had been properly labelled and tucked away in SharePoint, you could simply refine by the metadata labels (i.e., ticker symbol), and layer in other filtering options (such as date range, recipient, sender, etc.) to find what you are looking for. 

 

You have a trade request (or similar regulatory mandated document) from a team member that was once saved in the repository (or one of the repositories) at the firm. You need to find it to show proof of approval of the request, the date it was saved and received, and other details (such as what the trade was). After all, being in the compliance department, this should be easy! 

 
If the challenges in these scenarios resonate, you are not alone. With Colligo, applying appropriate labels on ingestion, setting an appropriate retention period, and then being able to better search and find content with filtering helps reduce the pain for your compliance teams.  
Searching for documents continues to be a significant time drain and takes away from time doing actual work. Let Colligo's content management system for financial services help by improving the retrievability of documents, while still utilizing a compliant storage repository in SharePoint.  
3. Liberate your Outlook in-boxes and file folders
Email is a huge component in your communications as an asset manager. However, we like to stress that Outlook is not a wise storage repository for company records. Information stored in in-boxes is not searchable, so you have no way of looking for or finding content you need. Also, no one else can share that email content.  
In many cases, a valuable team member leaving an organization or firm can also cause significant headaches if their documents and emails are left in their Outlook, inaccessible by your broader team. Especially in asset management this can create a brain drain and loss of key institutional knowledge. You should keep important documents or records in a designated repository, so Outlook doesn't become a siloed and lost mechanism.  
For these reasons, moving emails to SharePoint makes a lot of sense. But this can be a time consuming and difficult process, and yet is required.  
Instead of doing it manually, many asset management firms are turning to Colligo to connect email to SharePoint. One firm realized 100% adoption of SharePoint after implementing Colligo. Another customer reported saving between 30 and 60 minutes per day per user. Both appreciate that users can stay in their Office apps while filing emails and documents to SharePoint and don't have to switch apps.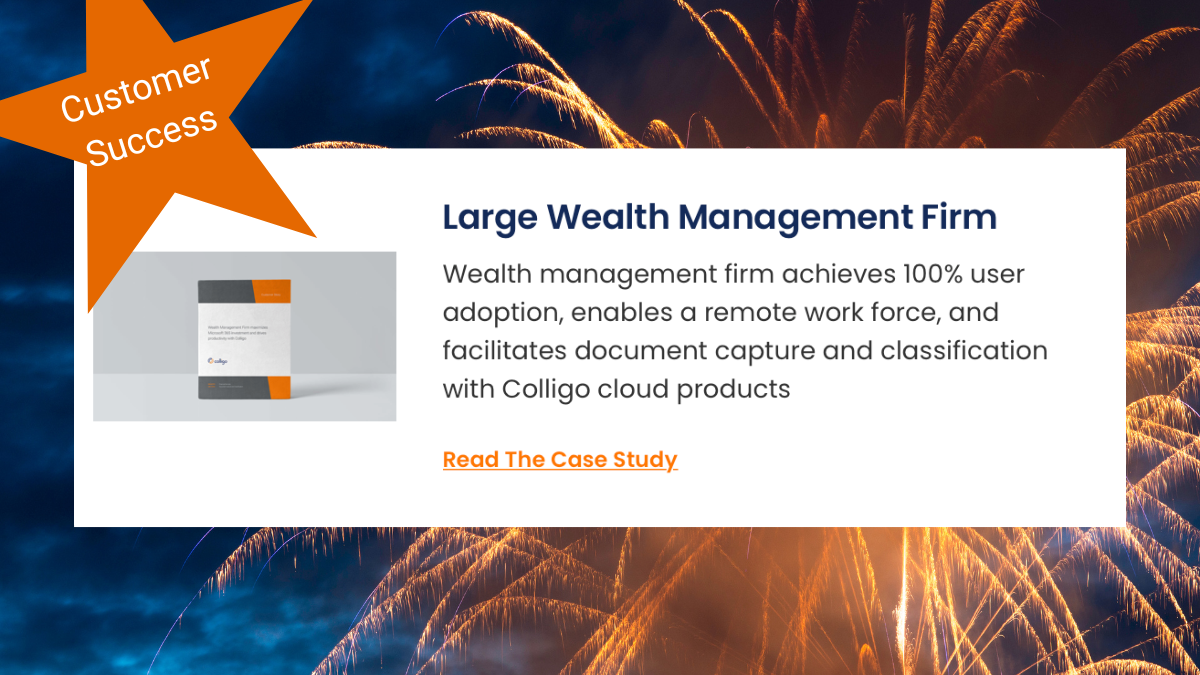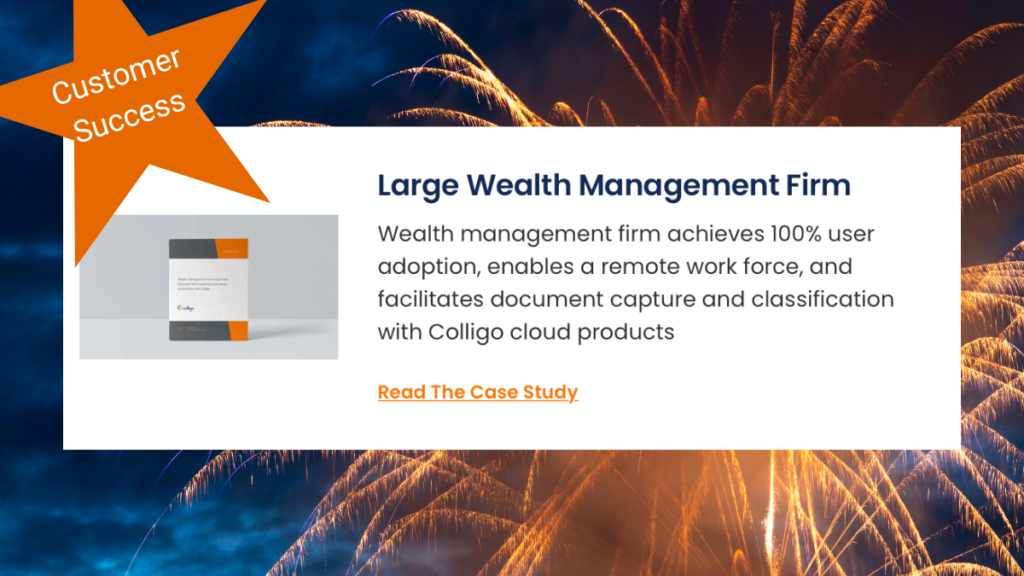 4. Utilize automation to save time and increase compliance 
Asset managers deal with a lot of repetitive tasks, such as generating reports or trade records. And managing documents and emails doesn't need to add to the burden.   
By leveraging automation tools like Colligo you can save your team a significant amount of time. When filing to SharePoint, Colligo can auto-apply metadata. Further, once documents are in SharePoint, you can benefit from adding additional metadata using AI from Microsoft Syntex.  
5. Save by leveraging software you're already paying for
Research management and document management systems are expensive! Meanwhile, your organization or firm is likely already paying for Microsoft 365.  
Avoid duplication costs by leveraging SharePoint and Microsoft 365 as your core repository and storage, the system you're already paying for. This makes sense from a both a records management and financial perspective.  
Further, layering Colligo's cloud content management solutions on top of SharePoint gives you a functional document and research management system while delivering a higher ROI. 
Find significant efficiency gains to boost your bottom line
While document and email management may not be your top priority, they have a big impact on your overall efficiency as an asset manager. By centralizing your document storage and adding on Colligo, you can save time and improve your ability to produce returns for your clients.  
Don't overlook these important aspects of your work – take the time to streamline your processes and see the benefits in your bottom line. Colligo's cloud based CMS tools help leading-edge asset managers become more competitive, retain top talent and free up time. For more information on our content management system for financial services, get in touch today.