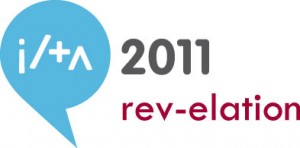 The Colligo team is very excited to be heading to the International Legal Technology Association(ILTA) Conference 2011 in Nashville, TN, from August 21-25. As a Microsoft SharePoint partner for nearly 7 years, Colligo has a significant customer base of professional service organizations and we have been eagerly anticipating the move of legal firms to SharePoint from their legacy document management solutions (DMS).
With the release of SharePoint 2010 and its extensive enhancements for document and records management, legal firms now have a deployable DMS platform from Microsoft.  We've seen many smaller firms that have quickly adopted SharePoint 2010, but most of them did not have an existing legacy DMS system in place – they were mainly moving from using network file shares rather than migrating from one DMS to another.
Now, however, the adoption curve has shifted towards the larger law firms with existing DMS systems in place, that are seriously considering SharePoint 2010 as the foundation for a complete, end-to-end legal DMS. This is what I am most excited to see at ILTA – how broad is the movement?  How much momentum has SharePoint built in the legal market?  From our own customer and prospect perspective, we have seen it grow steadily, but ILTA is the event to confirm these trends and to learn firsthand the impact that SharePoint 2010 is having on the legal market.
Colligo is participating at the conference as part of the Microsoft booth (#300-303).  Please stop by and have a chat if you are at the show. We'll be happy to demonstrate Colligo's email, document and records management solutions for SharePoint and how they have been deployed by law firms and legal departments worldwide. See you all in Nashville!