What would you guess lawyers in corporate roles and in legal firms would rank as their most essential tech tool? Would you expect AI for eDiscovery? Guess again.
Global software provider to lawyers, Aderant just released their 2019 Aderant Business of Law and Legal Technology Survey.
When asked, "What tools have the greatest impact on your ability to work efficiently and manage your work?" survey said Document Management ranked #1, with eDiscovery and Knowledge Management a little further down the list.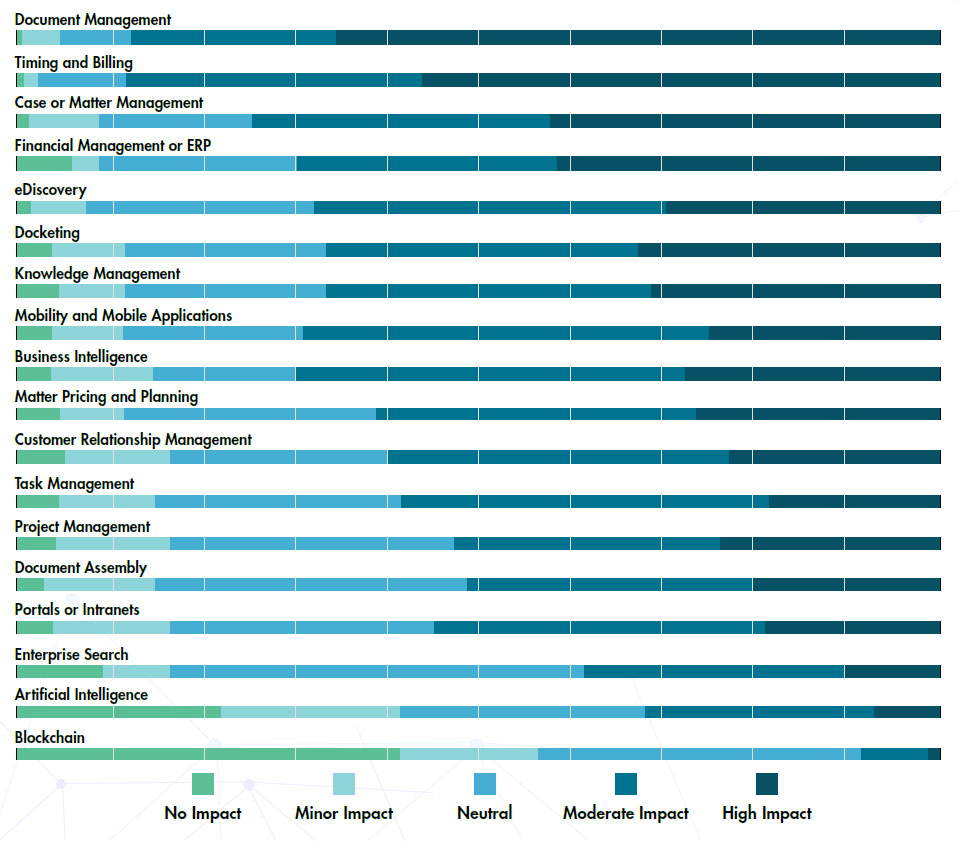 That's just what we've been hearing the last two years.
Corporate legal teams and high-performance firms have been coming to Colligo seeking easy-to-adopt document management from Office 365 into SharePoint.
They're seeking document management that lets them work rapidly in Word, PowerPoint and Excel then save files right from Office into SharePoint. They also want to apply metadata to files for quick eDiscovery, plus pull off basic Record Management, assigning retention periods for documents and classify documents by type such as a contract. Basically, legal teams want better integration of Office 365 into SharePoint to managing case documents.
Here's a snapshot of what saving from Word into SharePoint with labels and classification looks like with Colligo Document Manager for Office 365.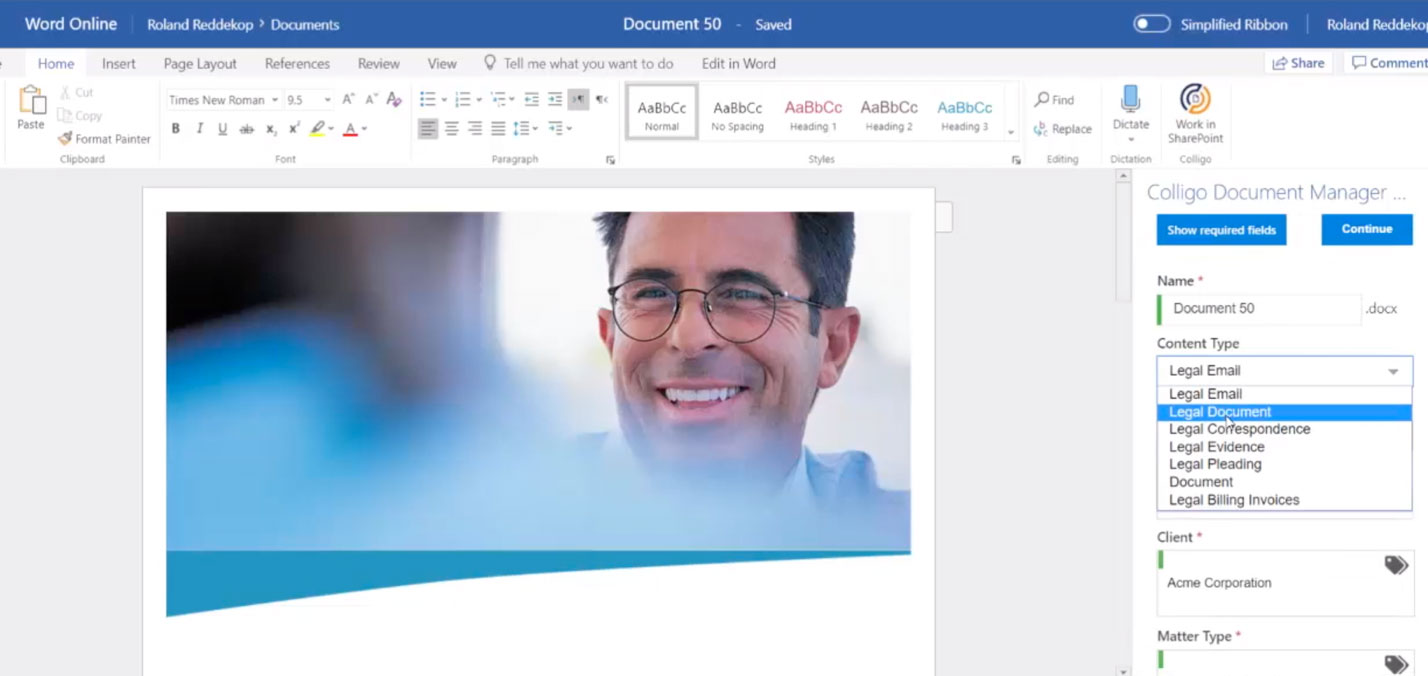 If you're a lawyer or if you're an IT leader serving legal teams, it's worth considering Colligo Document Manager for Office 365 to take advantage of:
Easy Document Management and Knowledge Management in SharePoint, right from Office 365 Word where lawyers prefer to work
Auto save basic document information such as author, date, title and more
Easily add metadata for rapid search and eDiscovery
Assign retention period or classify documents by type such as contract or legal agreement to simplify records management
Capture and classify Office 365 documents and Outlook email using the same easy-to-use tools
Works in Windows, Mac, on mobile – just about any environment.
Consider what other legal teams have to say
Case study: US Federal Government Agency Uses Colligo to classify and properly manage case-based documents
Want to try it out?
Take a quick product tour suited to your environment and needs. We'll set up a time convenient for you.
Take a Tour