Last Updated on May 15, 2023 by Sarah Gayda
In a busy week for the Colligo team, attending Document Strategy Forum 2022 (better known as DSF '22) in Chicago as well as the Microsoft 365 Conference, we were pleased to see the energy and strong turnout at DSF. Focused on creating communications and strategies to enhance customer engagement and customer experience, DSF surfaced a few trends we want to highlight for you:
1. AI is powering next-gen content management 
Most interesting from our perspective, was the presentation on SharePoint Syntex, leveraging AI for applying metadata and other labels. We were able to view a live demo of a receipt being uploaded and processed, super applicable to millions of knowledge workers globally. We like the way Colligo's Email Manager and automated tagging fits nicely alongside Syntex's capabilities to help reduce the friction in applying labels and making your organization more compliant.
2. Records managers are under-funded
The continued importance of records management in organizations was recognized; however, as one of the speakers put it, "Records managers are constantly under-funded." Records management, and content management in general, plays an integral part in every organization, since it involves managing and administering one of its most important assets. However, the teams and groups managing records are often lean, face inertia in implementing projects and solutions, and need more support from the C-level. As records managers work more closely with IT to drive the next-generation of records management and the suite of available solutions grows, we are optimistic that this may change over time and thrust the management of information back into the spotlight where it belongs.
3. Financial services facing more regulation 
Banks, insurance companies, and asset and wealth managers are all facing increased regulatory scrutiny and audit controls around information management. While the general perception from speaking to industry participants is that Europe remains far more stringent than North America, adhering to standards is increasing in importance. The SEC, FINRA, and many other regulations impacting financial services are adding to this pressure. For more on this, including information on financial services compliance software, be watch our recorded webinar: How Financial Services Organizations Can Increase ROI of Microsoft 365 Business Investments.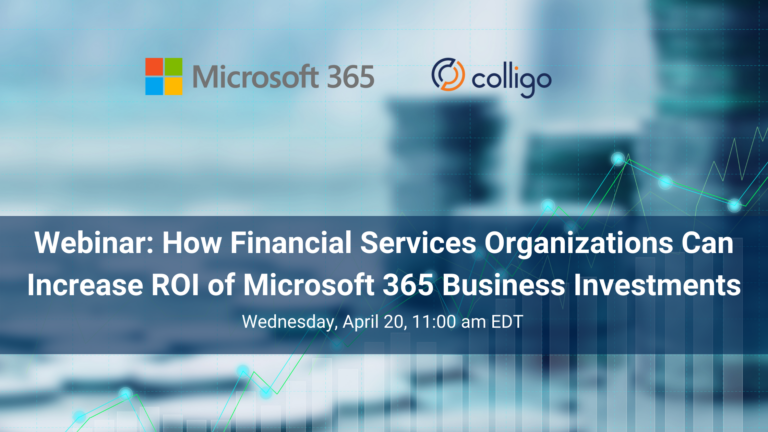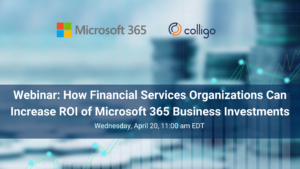 We come away from DSF energized from being back in person and meeting with industry thought leaders, colleagues, and partners. We also have a sense of optimism around the direction content management is going in enabling better customer experiences and proud of the solutions our industry is putting forward to help make this easier and more impactful (cue ROI) for regulated organizations in the US and around the world.
Onto Las Vegas! Stay tuned for updates from the Microsoft 365 Conference.