Last Updated on May 15, 2023 by Sarah Gayda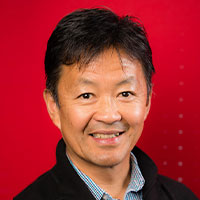 VANCOUVER, BRITISH COLUMBIA – July 26, 2022 – Colligo is excited to announce that Carl Mark has joined the team as Chief Revenue Officer. Carl will take the leadership role responsible for sales worldwide, enabling Colligo to capitalize on exceptional growth in enterprise markets globally.
Carl has a long history of exceptional senior leadership, and a proven track record of propelling companies' sales to record levels. An independent director on the Colligo Board for the past two years, Carl has been in the enterprise software sector for 40 years. He was with Cognos Inc. for 15 years where he held positions in field sales, partner channel sales, and regional sales management. In 1999 Carl joined NCompass Labs as their Director of Canadian Sales and field operations. NCompass Labs was acquired by Microsoft in 2001, and he joined Microsoft Canada as a national industry specialist for four years, taking on various roles in sales management focusing on commercial, electric utilities, and retail. In 2005, Carl was co-founder and CEO of start-up 90 Degree Software, which was acquired by Microsoft in 2008. Carl's influence during the growth stage of these leading software companies took them from start-up through to multi-million-dollar companies.
Carl then joined IBM where he managed the public sector software business for provincial government and healthcare until 2016. Most recently Carl was CEO of cloud software business provider Traqspera that builds construction contractors field data capture capabilities. Carl was also one of the founding directors of Jones Soda Corp., a publicly traded company on TSX and Nasdaq.
"I am delighted to be joining the sales operations at Colligo at this pivotal moment in time when we are poised to reach for the next level of growth! I look forward to bringing my decades of front-line and management experience to lead the Colligo sales organization in strategic enterprise sales worldwide," states Carl. He adds, "This is an exciting time for Colligo as cloud technology adoption in the Microsoft ecosystem is in full congruence with the strategy and vision evolving at Colligo."
Colligo CEO Tim Brady shares the optimism. "Carl brings an unparalleled level of achievement, having driven multiple companies' sales and overall accomplishments to new heights. The addition of Carl to our team will help us meet the global demand we are experiencing for solutions that augment Microsoft 365 and allow companies to derive more value from their investments."
About Colligo 
Colligo is a leading provider of collaborative apps, extending Microsoft SharePoint, OneDrive, Teams, and the entire Microsoft 365 suite with a focus on helping organizations manage content and collaborate more effectively, while achieving 100% user adoption of Microsoft's solutions. Offering the only true cloud email and document capture add-ins available in the market, Colligo solutions simplify knowledge and records management, improve information governance and compliance, and help organizations maximize their Microsoft 365 investment. In business for 20+ years and a member of the Microsoft Content Services Group and AIIM Leadership Council, Colligo is proud to serve mid-sized organizations and Global 500 customers.