Last Updated on August 1, 2023 by Sarah Gayda
Getting executive buy-in for information management programs remains a challenge, but attendees found strength (and tips) in numbers
The AIIM Conference 2022 in Denver last week was packed with informative sessions, lively conversations in the solutions lounge, and plenty of social opportunities for the over 400 attendees who were thrilled to be together again in person.
In case you missed it, here's a round-up of top themes and learnings:
Organizations are failing to align information management strategy with business strategy
Peggy Winton, CEO of AIIM, kicked things off with a brilliant keynote speech entitled "Winners and Losers in the Trek to the Top." Based on extensive research conducted by AIIM, Peggy highlighted the gap between information management strategy and business strategy that exists in most organizations.
Peggy pointed out that in order to leverage information to fuel digital transformation, there are a few key findings to consider:
Executive attitudes towards information management practices and information systems indicate a lack of support and understanding.
Primary business drivers, including an organization's core mission, do not necessarily include an IM program based on risk, compliance, regulations.
Leveraging information for customer experience is critical to ensure alignment between business and IM.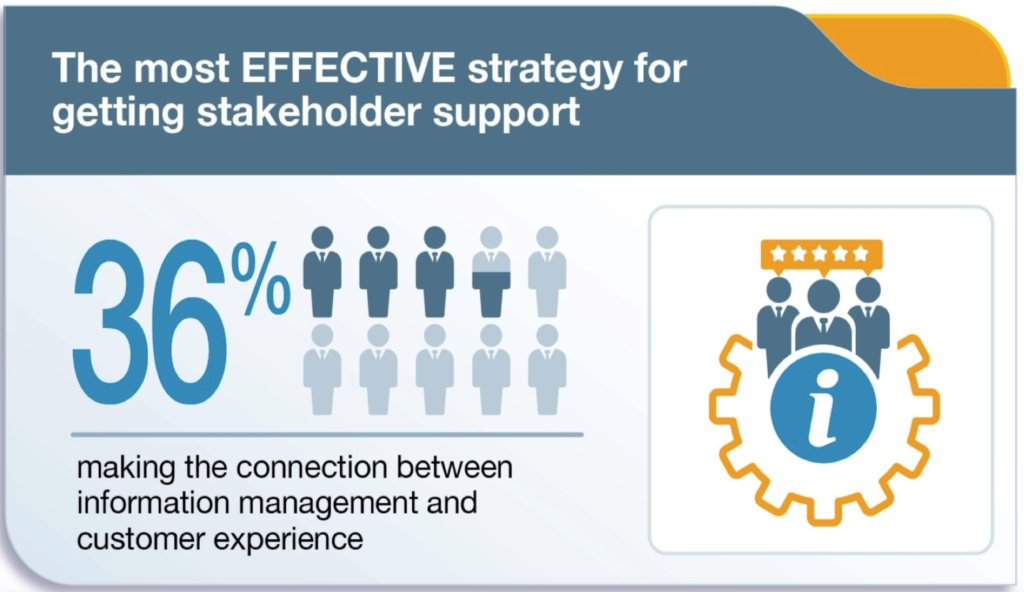 More details on the research Peggy pointed to can be found in AIIM's 2022 State of the Intelligent Information Management Industry, sponsored by Colligo. The report notes that while the perception of information governance within organizations is largely negative, we can learn from the commonalities among companies who have a high degree of alignment between information management systems and business:
They focus their IM efforts on three areas: process improvement, information access, and data analysis.
They encourage content sharing and collaboration, and 60% have explicit strategies and systems in place to support this.
They believe the best strategy for getting stakeholder support is to make a connection between information and data management and customer experience.
Hybrid work in the digital age must remain people-centered
As a Diamond sponsor of the AIIM Conference, Microsoft played a dominant and integral role at this year's event. Chris McNulty, Director, Product Marketing, Microsoft 365, presented "People-centered Work: building a digital employee experience" and discussed key themes from Microsoft's Work Trend Index 2022.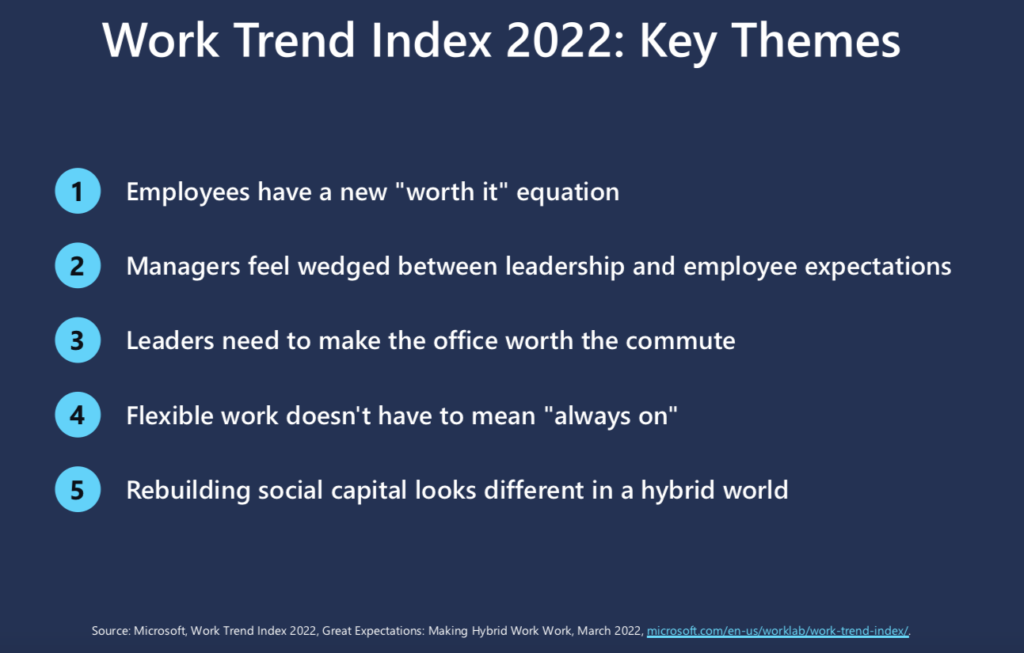 Chris noted that "Hybrid work has moved more content than ever to the cloud. By 2025 the world will host 130,000,000,000,000 GB of unstructured files – nearly 65 quadrillion docs and images," and asked, "Can email and manual processes keep up?" Part of the answer to that question is that Colligo Email Manager for Microsoft 365 and Colligo Content Manager for Microsoft 365 can help significantly.
In addition to updates on Microsoft Viva, we got a look at the recently rebranded Microsoft Purview Compliance Portal, another area Colligo products support.
Information managers offer effective ways to garner executive support
During sessions and round tables, information managers bonded over shared struggles in getting executive buy-in for their IM programs and offered tips to one another. Here are a few nuggets worthy of passing on from some of the presenters:
Create a "risk register" with a matrix displaying the likelihood of an event happening (e.g., a flood in the file storage room) compared with the degree of impact such an event will have. – Kelly Husleag, Manager of Information Governance and Land Management, Gibson Energy Inc
Make it a sales pitch. Include ways that your IM program will generate or save money. – Shukra Kichambare, Information Governance and Privacy Manager, Cummins
Align everything to company strategies and be persistent. – Candace McCabe, Sr. Solution Architect – Governance, Risk, and Compliance, Walmart
Tie your IM priorities to company priorities and escalate the need to your executive during a workshop. – Kimberly DeCola – Speakers, Information Management and Public Information Manager, Austin Energy
When it comes to making the case for intelligent information management in your organization, Colligo can help. Our products save users time, a top priority for records managers according to AIIM, and this saves the company money. Use our interactive ROI calculator to find out exactly how much you can save and demonstrate the ROI to your executive team. Or get in touch to discuss AIIM conference topics, managing your information assets, or other tips for attaining executive buy-in for your IM program.