Why would anyone want to be offline in an increasingly connected world? While the advent of 5G, WiFi 6 (802.11ax), and other cutting-edge wired and wireless technologies promise to enhance global connectivity and address the challenge of broadband gaps, there are still millions of workers looking to access their data and documents for offline use. From semiconductor companies, to airlines, to electricity distribution companies, Colligo helps some of the world's most advanced organizations expand their worker's reach to access documents offline on the go using Colligo Briefcase.
Availability of documents offline is a critical need for applications such as safety procedures, maintenance manuals, emergency procedures, and reference materials. The ability to sync controlled documents for offline access where internet access is either unavailable (~6.5% of the US population1), inconvenient, or unpractical (example: workers in a medical lab or servicing a utility pole) enables workers to view and updates documents anywhere. Even better, syncing documents in the background while continuing to perform other tasks on a device saves the employee time.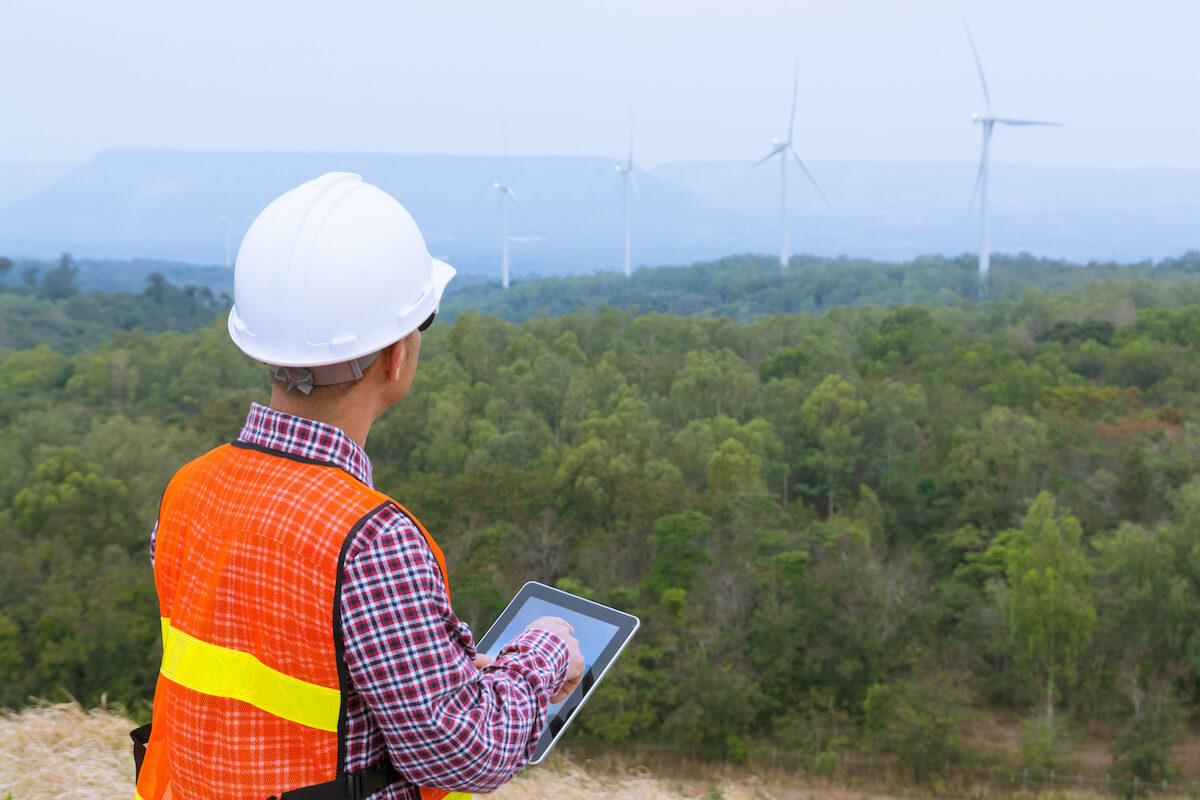 While the SharePoint interface has improved lately, it is hard to beat an intuitive familiar mobile App experience. Many customers love using our Briefcase mobile content management app even when online. Need to edit a document or update metadata? No Problem: Briefcase enables changes that are made offline to sync back to SharePoint when connectivity is reestablished. This makes document collaboration an easy and pleasant experience.
If you are a mobile work who needs to view documents on the go, wouldn't it be best to do so using an attractive simple interface where content is easy to find, use, and manage?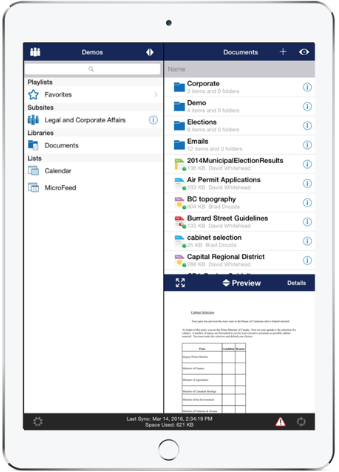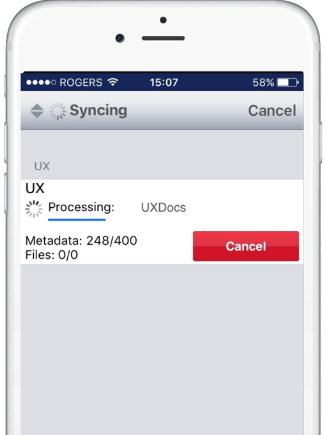 Source: Colligo
A common pain point for knowledge workers on the go is the need to access the right documents at the right time. The ease of use with Colligo's central management and the ability to easily push content alleviates these challenges. Colligo's management tools provides the ability to have users' libraries pushed to user groups and puts the control in their hands. For example, data for upcoming meetings or events can be pushed from head office, along with governance policies, to the appropriate devices. At the same time, dashboards allow for senior IT executives to monitor usage activities.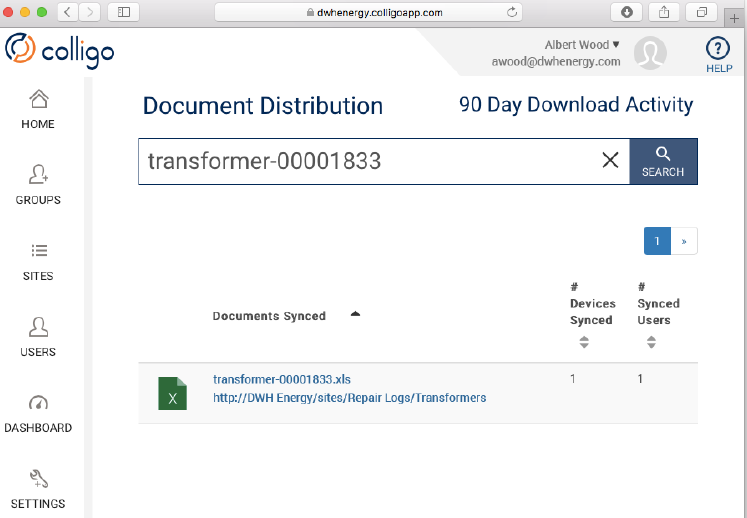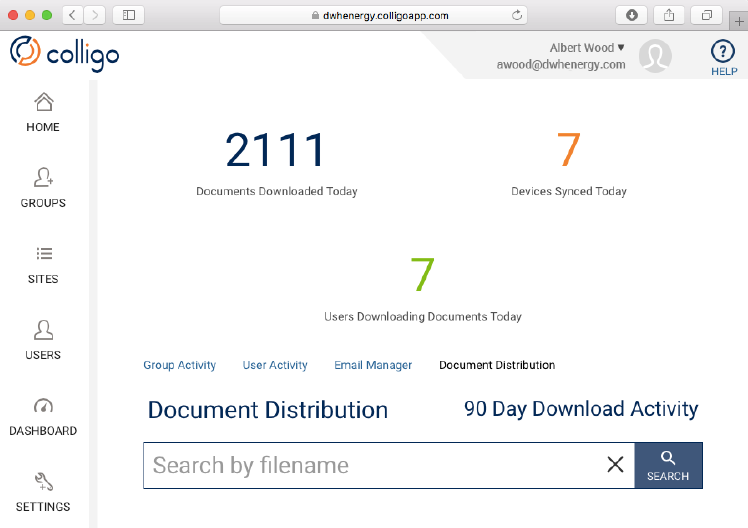 Source: Colligo
In summary, while the need for accessing documents offline may appear antiquated in our evermore connected world, the use case for doing so in many of society's most important companies remains pertinent. Colligo helps provide these solutions, and takes pride in serving some of these mission-critical use cases. Bon voyage!
"We needed a solution that would ensure our field workers have the latest content—even when in remote areas where there is no connectivity. Colligo is fast, easy to work with, and content is available offline. Importantly, it is allowing our technicians to work more safely."
– Mike Wright, Business Systems Analyst, Northpower
Read the case study
References: