Workers look for the path of least resistance. When their workplace tools don't make their jobs easier, they find their own methods. When employees save files outside of SharePoint though, you lose control of your organization's knowledge and data security risk slips in. For effective records and knowledge capture, document management tools have to work hard to save workers time and effort.
Microsoft Office 365 gives users access to familiar apps like Word, Excel and PowerPoint. SharePoint provides a central repository for storage and organization of these files that can be shared throughout the organization. But users still need to tag, label and provide metadata to make files quickly searchable and shareable.
Fast, intuitive tools empower workers to save and share Microsoft documents and records into SharePoint the way you need them to. Colligo for Document Management in Office 365 allows employees to stay inside Microsoft Word, Excel and PowerPoint when they save to SharePoint. They can keep working on documents, spreadsheets and presentations and capture and classify files appropriately without interrupting their workflow.
Critical company documents like contracts, financial information and strategic plans start in Word, Excel and PowerPoint. Equip users with the tools to save files while auto-capturing essential information and adding metadata, and compliance-ready labels and retention details that support your organization's knowledge management and information governance rules. With metadata in place, users can rapidly search for and share documents.
Find out how to use Colligo for Document Management in Office 365. Just watch this 1-minute video on using Colligo for SharePoint content management.
The add-in can be used in the cloud and in hybrid environments. It looks the same whether you're using a mobile, tablet, or desktop. Users enjoy a consistent experience across platforms.
How Does Colligo Document Manager for Office 365 Work?
Step #1: Work with any document created in Office 365 applications.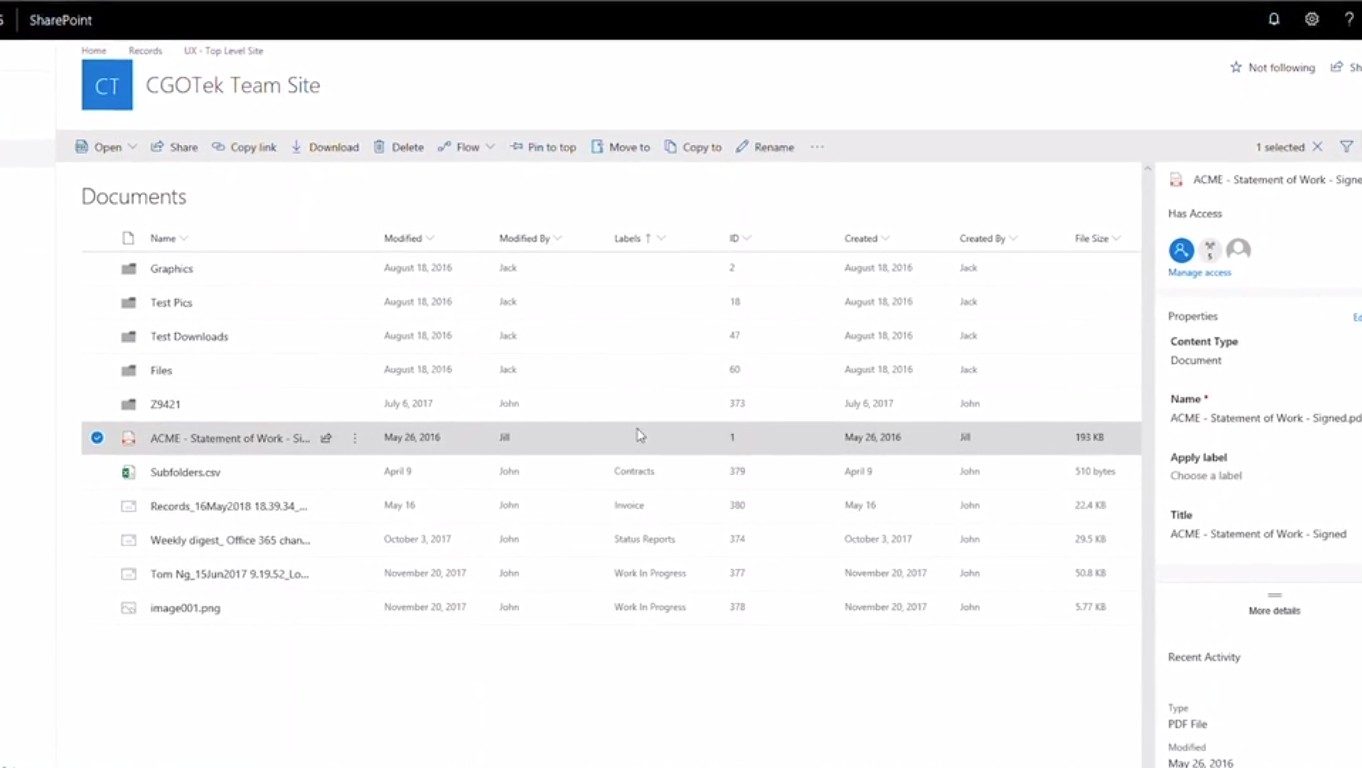 Step #2: Save and label Office 365 files to SharePoint without leaving the app. Keep working in Excel, Word or PowerPoint.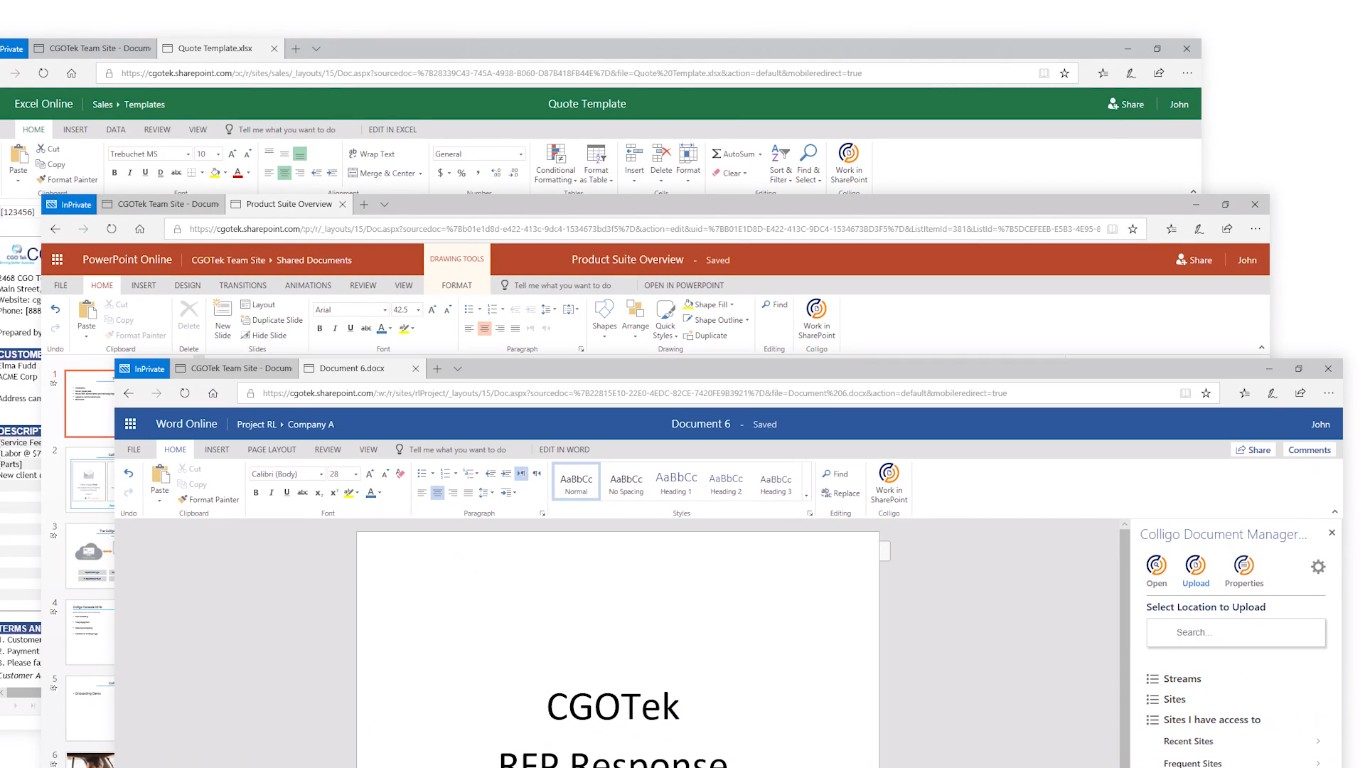 Step #3: Follow the prompts for labels and metadata. Users are more likely to properly tag files when prompted, strengthening governance and boosting collaboration.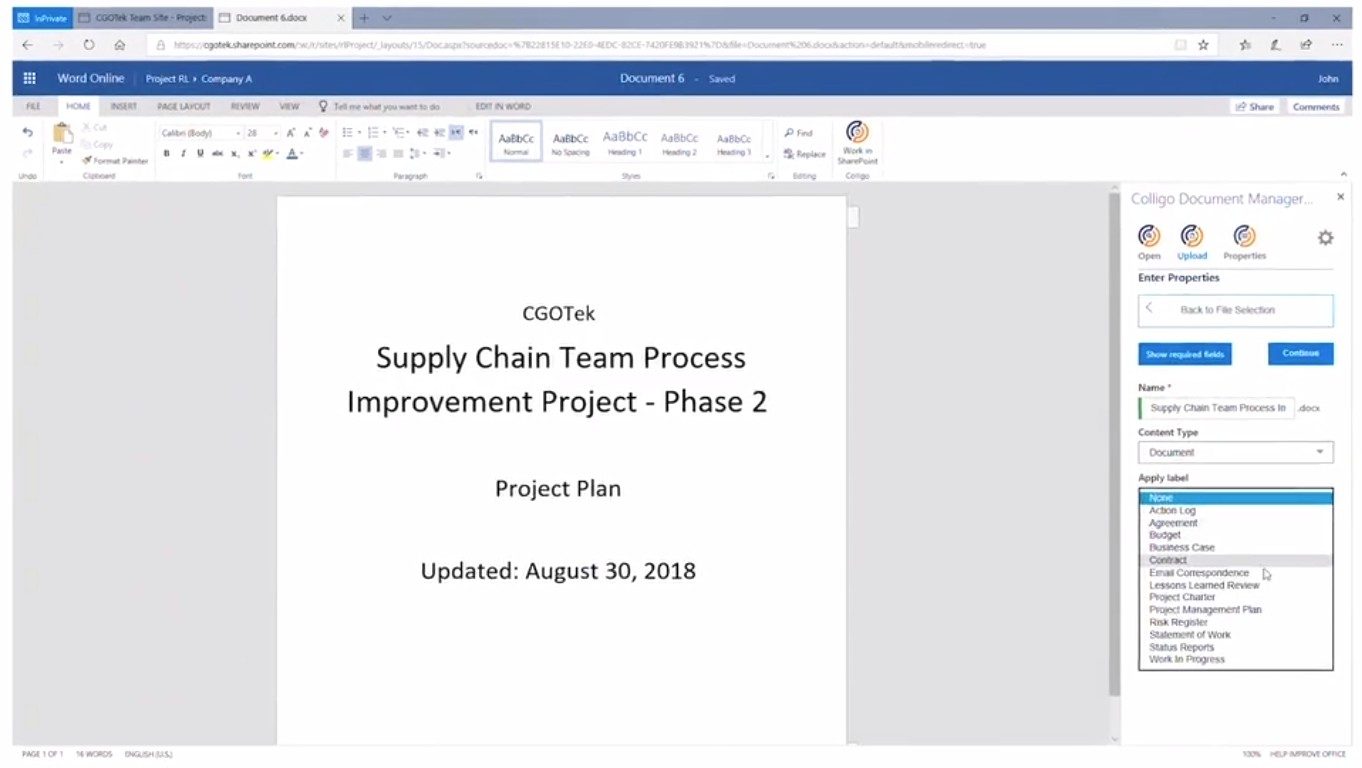 Step #4: Tag documents with the right labels and metadata. Easily separate contracts, budgets, business cases, action logs, emails, presentations and more. Adding data in SharePoint is not something most users are familiar with.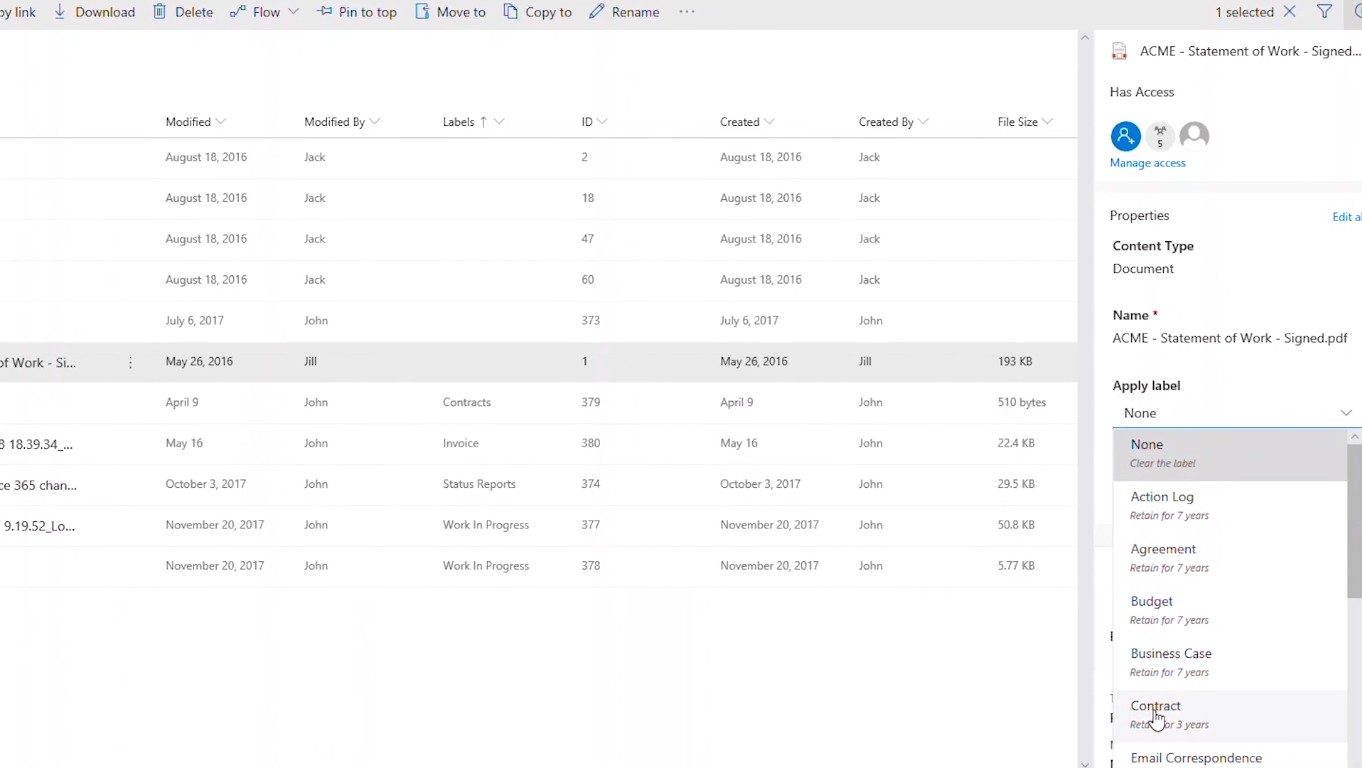 Step #5: Use search filters to quickly find content. You can also push sites and libraries straight to users so they don't waste time searching for the right place to save files.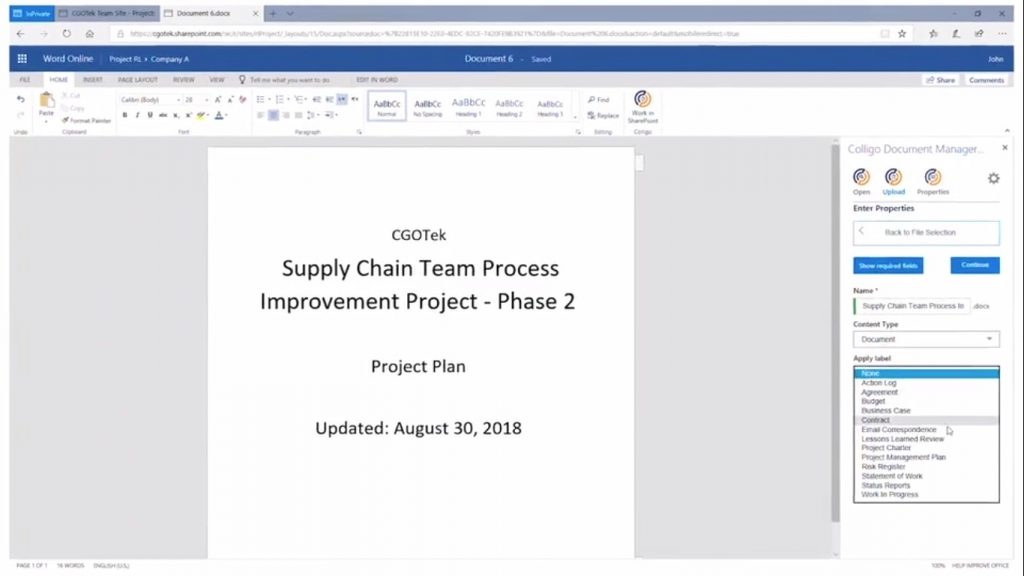 What are the benefits of using Colligo Document Manager for Office 365?
Faster, easier collaboration

Save time saving and searching for files

Stronger governance and record management
It's easy. Save to SharePoint right from Excel, Word, or PowerPoint. Learn more about Colligo for Document Management in Office 365 and book a demo today. Enjoy intuitive SharePoint access, empower workers to find content faster and enjoy easy collaboration, and benefit from advanced data governance.