Last Updated on August 1, 2023 by Sarah Gayda
Your organization has a unique approach for managing information and content. Inconsistency is normal, as organizations vary greatly in their maturity and quality of handling information and managing the information lifecycle. But your organizations and all others have learned a vast amount over the last two years regarding your information needs and information governance.
Given you're now utilizing SharePoint Online and Microsoft 365 for your content services platform, as most organizations, you're probably wondering,
"Now that we're on this cutting edge platform, why are we having the same old challenges?"
"Why would I use Colligo Content Manager when I already have SharePoint Online?"
Well, we're glad you asked!
Solve Your Top Four Problems with Colligo Content Manager Plus SharePoint
1. Corral your content sprawl
Content is running rampant as the amount of data doubles every two years. Additionally, with the advent of collaboration tools used in business to help foster communication, new challenges have emerged. If you're like us (and many of our clients) who saw the number of Teams and Teams Channels within Microsoft Teams drastically grow early in the pandemic, then you likely appreciate the challenges of modern work. Many organizations that were quick to deploy Microsoft collaboration tools like Microsoft Teams are now stuck trying to remediate these rushed deployments.
Adopting Microsoft Teams, SharePoint Online, and Microsoft 365 for the modern world of work was the right decision. However, this may have caused your content to sprawl and created a need for a proper SharePoint content management solution (SharePoint is the backend repository for Teams) to help corral information and reign in the chaos.
We developed Content Manager in 2020 exactly for this purpose: to provide organizations, including IT, knowledge managers, and end users, with a digital content manager across SharePoint, Teams and OneDrive, all from a single application – Microsoft Teams.
The add-in helps you coral your content sprawl and enable your organization to access and manage content regularly, while leveraging metadata and the Microsoft 365 platform.
2. Get enhanced document and content previewing
We built previewing into our application, a feature welcomed by our customers and internal team. Providing a large enough preview surface to make it useful, the previewing feature does not take over the entire screen and inhibit functionality.
The preview in Content Manager enhances the end user experience, so your teammates don't even have to leave the application to look at the content of a file and determine what to do next or quickly skim through the results of a search.
We designed Content Manager to enhance your productivity while providing the governance and collaboration capabilities your organization demands in today's world of work. A part of this is ensuring you can find the right content and take action on it, a core pillar of our Content Manager.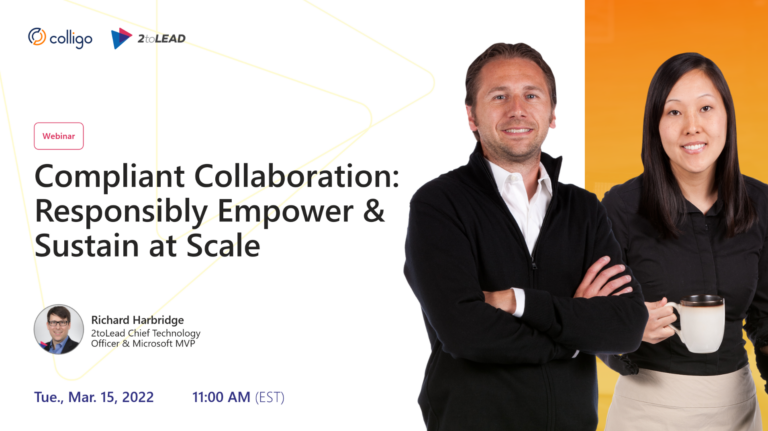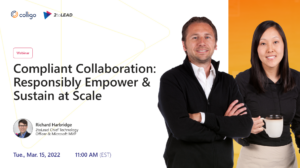 3. Find what you need faster with more advanced filtering
While SharePoint offers its own version of filtering, and one that was welcome to the SharePoint community, we take it a step further by enabling even more advanced filtering capabilities. Colligo Content Manager allows you to filter on metadata and apply metadata, unlike Teams on its own.
In addition, the add-in automatically displays the metadata available for filtering and enables you to combine filtering and keyword searching. Content Manager leverages the power of metadata to help you find what you need, when you need it – a hallmark of content management!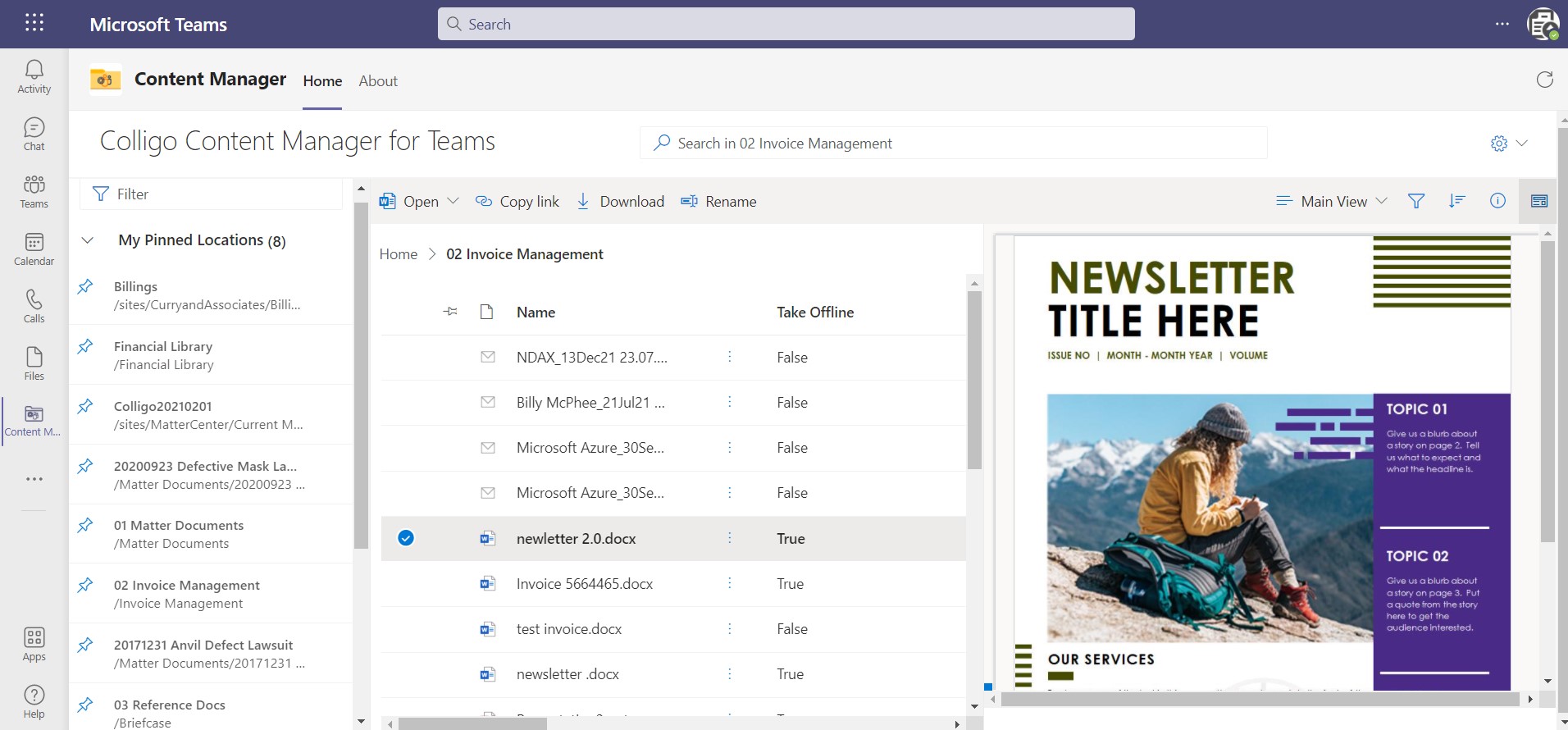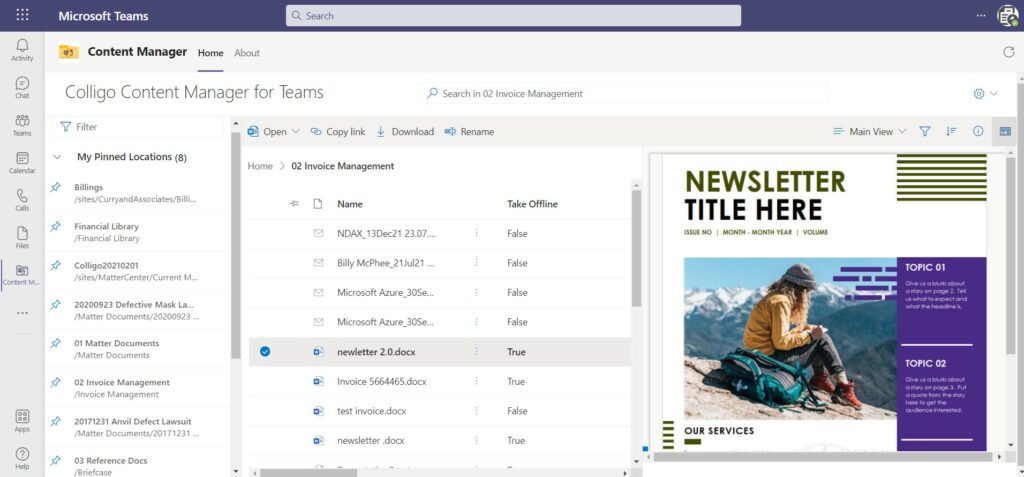 4. Easily drop content into Content Manager
Bringing content into Content Manager and SharePoint at the same time has never been easier. Similar to Colligo Email Manager, Content Manager allows you to smoothly ingest content into SharePoint via a drag and drop 'drop zone.'
Better yet, we allow for metadata and labels to be applied to the content or document as it's ingested, which SharePoint and Teams cannot do independently. As a result, your content is searchable and your users can find what they're looking for quickly, saving your organization time (and money!) Our 'drag, drop, and tag interface' has been well received and is a key reason why organizations are choosing Content Manager as their cloud-based content management solution.
An AIIM survey confirmed that while SharePoint provides a strong document and content storage hub, organizations need to do more with the help of third-party applications like Colligo Content Manager. Built natively for Microsoft Teams, Content Manager enables your organization to be more efficient, achieve greater information governance, and get more out of your Microsoft investment.
Want to know more about leveraging your Microsoft 365 investment, managing content securely in the cloud, content strategy, or Colligo Content Manager? We've got years of experience in all these areas! Get in touch. Or start a free trial.
Compliant Collaboration: Responsibly Empower & Sustain at Scale
View our recorded webinar Compliant Collaboration: Responsibly Empower & Sustain at Scale. With partners 2toLead and featuring Microsoft MVP Richard Harbridge, the webinar will show you how Microsoft Office collaboration software like Colligo Content Manager for Microsoft 365 can solve real challenges around collaboration and content today.