Last Updated on May 15, 2023 by Sarah Gayda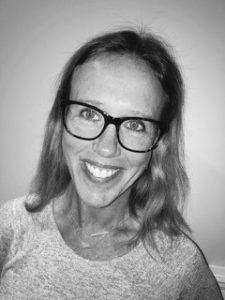 VANCOUVER, BRITISH COLUMBIA – February 1, 2021 – Colligo is excited to announce that Sarah Gayda has joined the team as VP Marketing. Sarah will help take Colligo into the next go-to-market phase and continue to perpetuate the momentum that has been building at the company on the strength of the global move to SharePoint Online and Microsoft 365.   
Sarah has worked in the technology sector for over 20 years for companies in both IT services and enterprise and content management software. In that time, she has developed a strong expertise in marketing strategy development and effective execution that builds brand awareness while driving business results. Sarah's previous roles have included VP of Marketing at Collabware and Marketing and Communications Specialist at Habanero Consulting Group. She is currently also a Strategist at Combo Creative. 
"I'm very excited to join Colligo's growing and committed team," stated Sarah. "I'm looking forward to helping the company expand its market presence and meet the rising demand for enterprise content services software that enables more efficient and compliant capture of content into Microsoft SharePoint." 
Over the next several months, Colligo plans to further its mission to help knowledge workers at enterprises everywhere capture and collaborate with content and records more efficiently through its SaaS solutions. The company is poised for growth, as recent investor capital enables Colligo to enhance its product functionality and further penetrate the market to capitalize on the massive Microsoft 365 and cloud adoption trend. 
"I am very pleased to welcome Sarah to our team. Sarah brings a wealth of knowledge and experience and will help us better address the needs of our customers. I look forward to Sarah's contribution as we continue to solve real business problems for our existing and future customers and accelerate our investments in expanding our business," commented Tim Brady, CEO of Colligo. 
About Colligo 
With more than 10 years of SharePoint-centric expertise, Colligo is a leading provider of collaborative apps for the digital workplace, extending Microsoft SharePoint, Microsoft 365, and OneDrive for Business with a focus on achieving 100% user adoption. Colligo brings the best of SharePoint into Outlook and everyone's favourite Microsoft 365 apps. Our suite of solutions makes email capture, records classification, and SharePoint collaboration simple, including on mobile devices. We also provide SharePoint offline access to remote workers. Colligo is a Charter Member of the Microsoft Content Service Group and is proud to serve mid-sized organizations, Global 500 customers, and respected SharePoint knowledge management and records management partners.