The moment a person opens an email or attachment, that's when there's highest probability to capture and classify the information. And that's why it's so important to be able to save content right from Outlook into SharePoint.
Colligo Email Manager makes it simple to save emails and attachments right from Outlook into SharePoint even from a mobile device. Share a link to the saved file, add metadata, and easily search for it later – all from within Outlook. Here's how, watch the video.Follow these easy steps below to use the Colligo Email Manager to save an email from Outlook to SharePoint on any device.
The Office add in looks and works the same on every device, but you access it slightly differently depending on what Outlook version you use. Colligo gives users a consistent experience no matter which version they choose.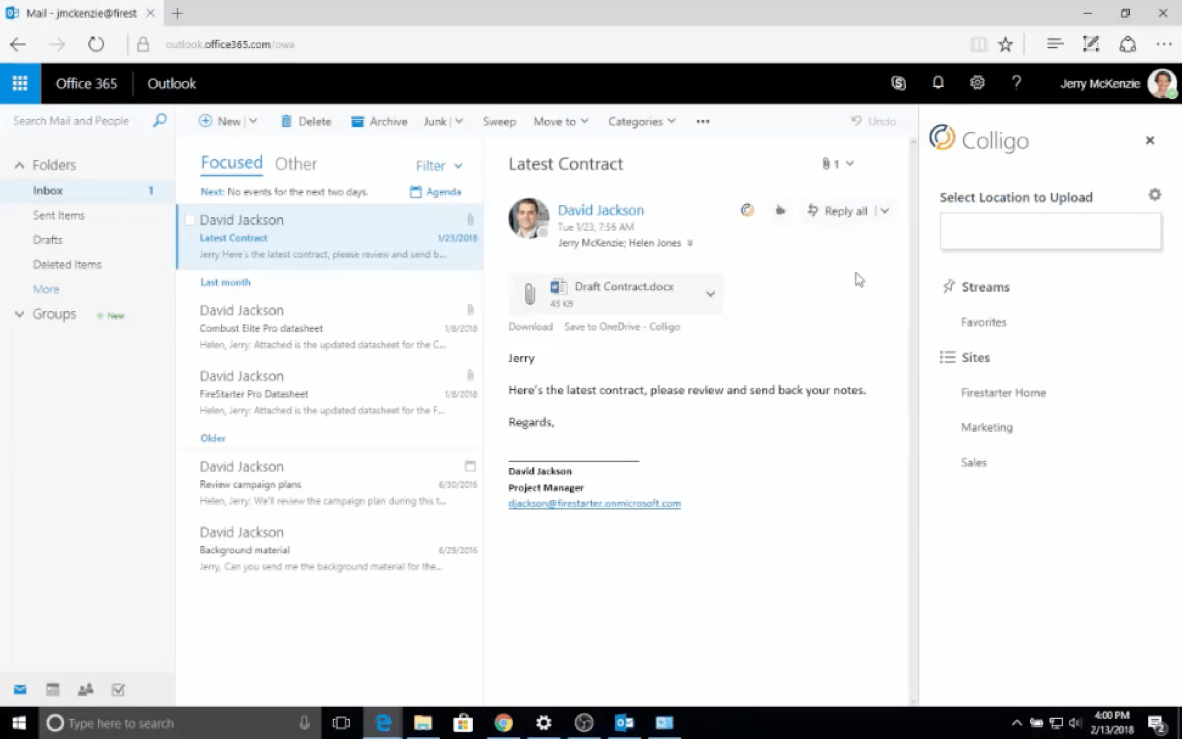 Office 365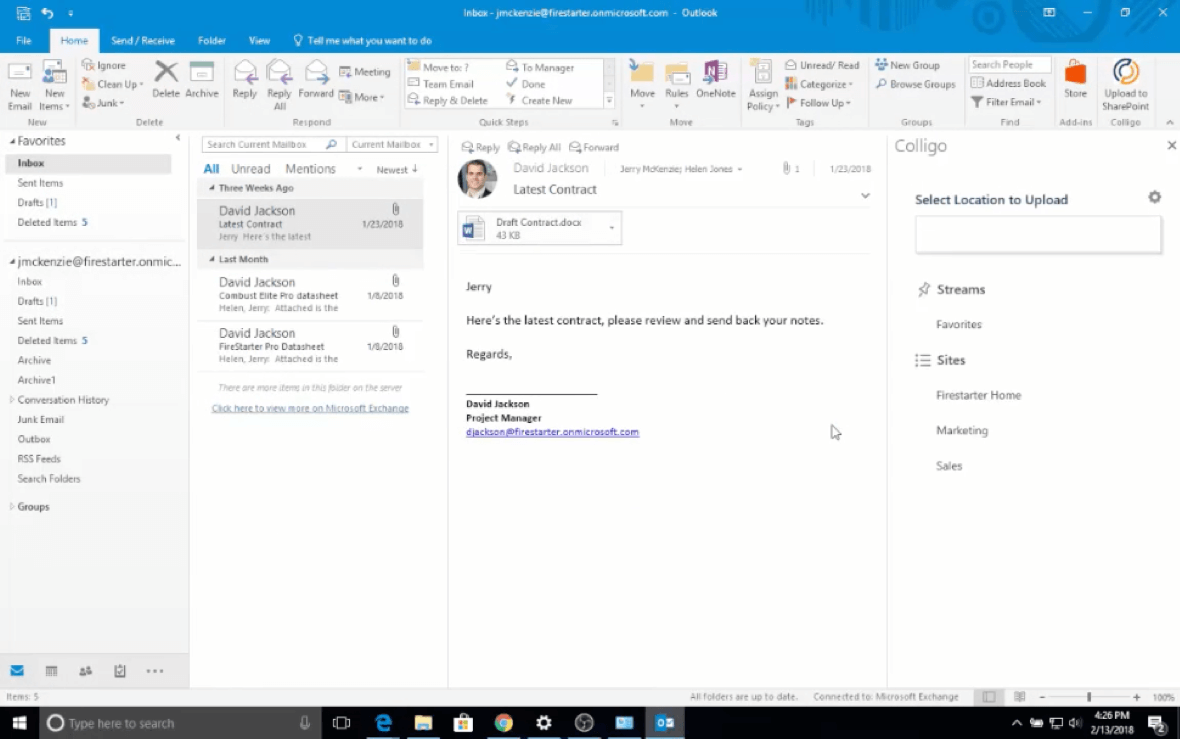 Outlook for Windows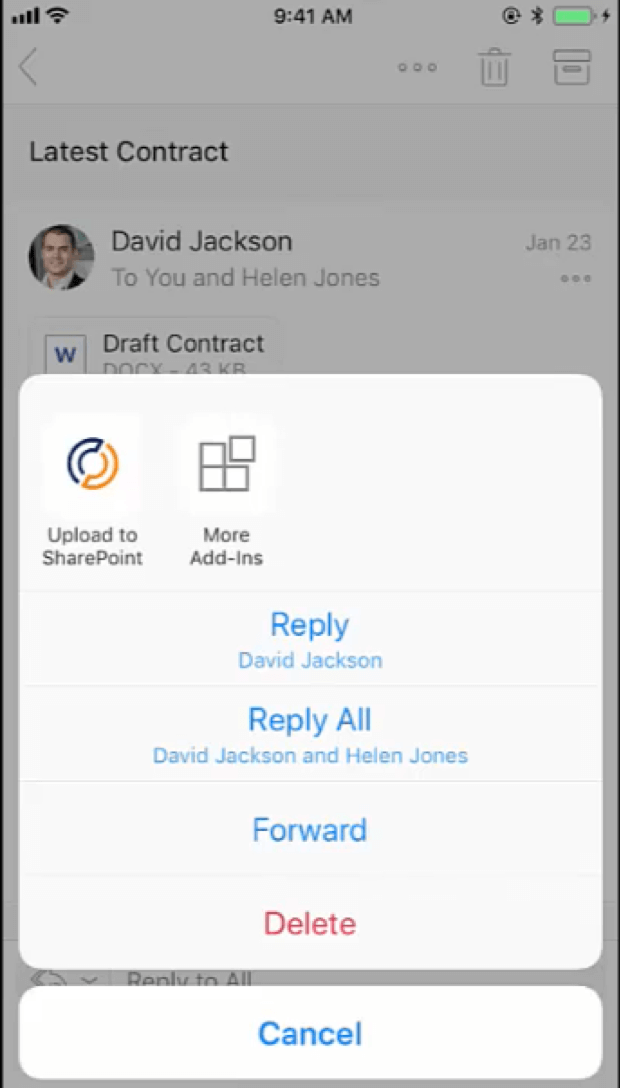 Outlook for IOS
Want to increase email capture in your organization?
How does Colligo Email Manager work for users?
Step 1: Open the email you want to save and click on the Colligo icon (top right) to open the Colligo window.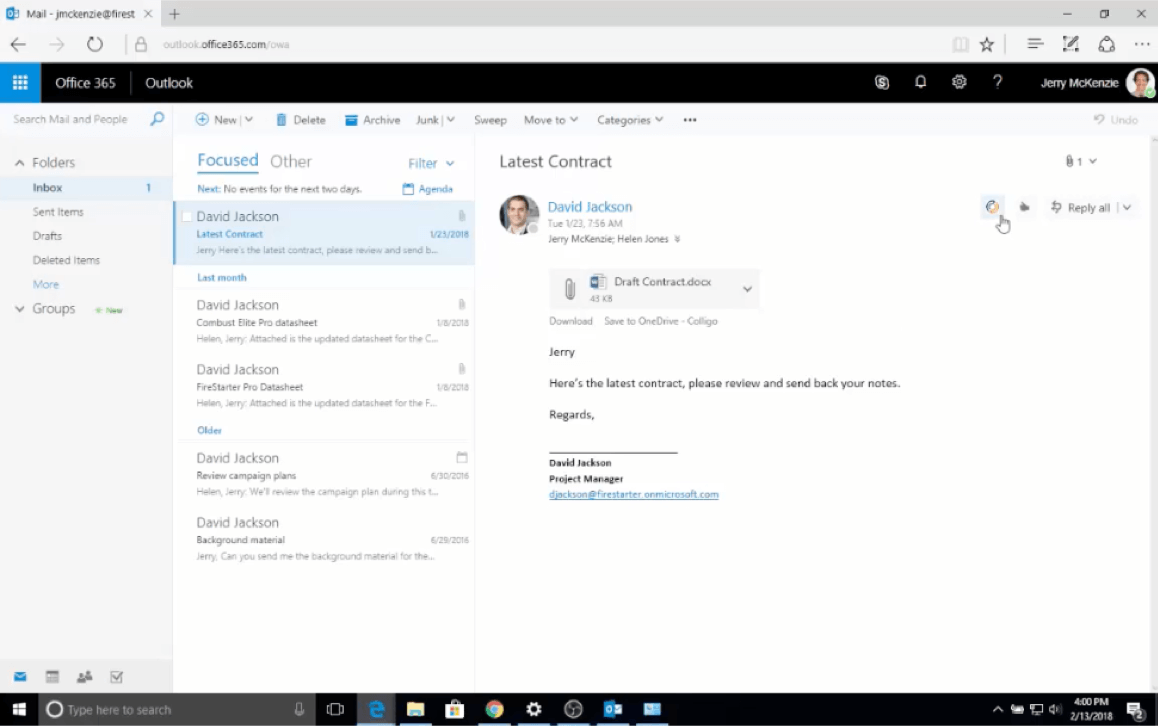 Step 2: Select the upload location via the search window, the list of pinned sites or by navigating the site structure.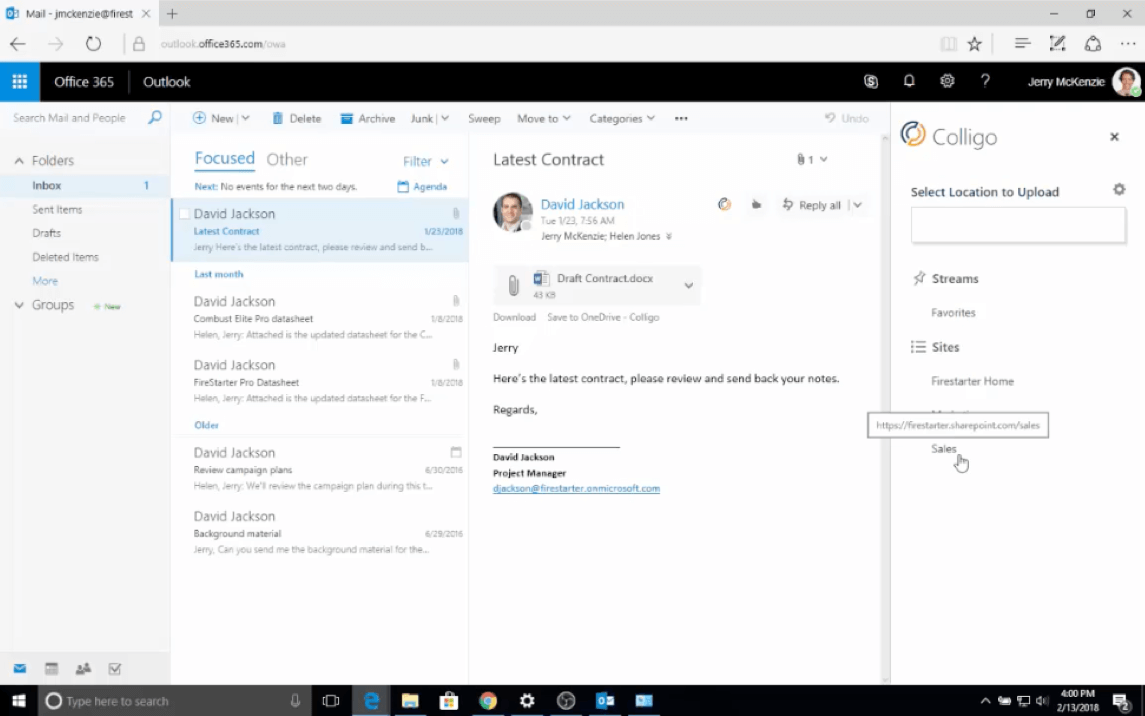 Step 3: Select the folder you want to save to…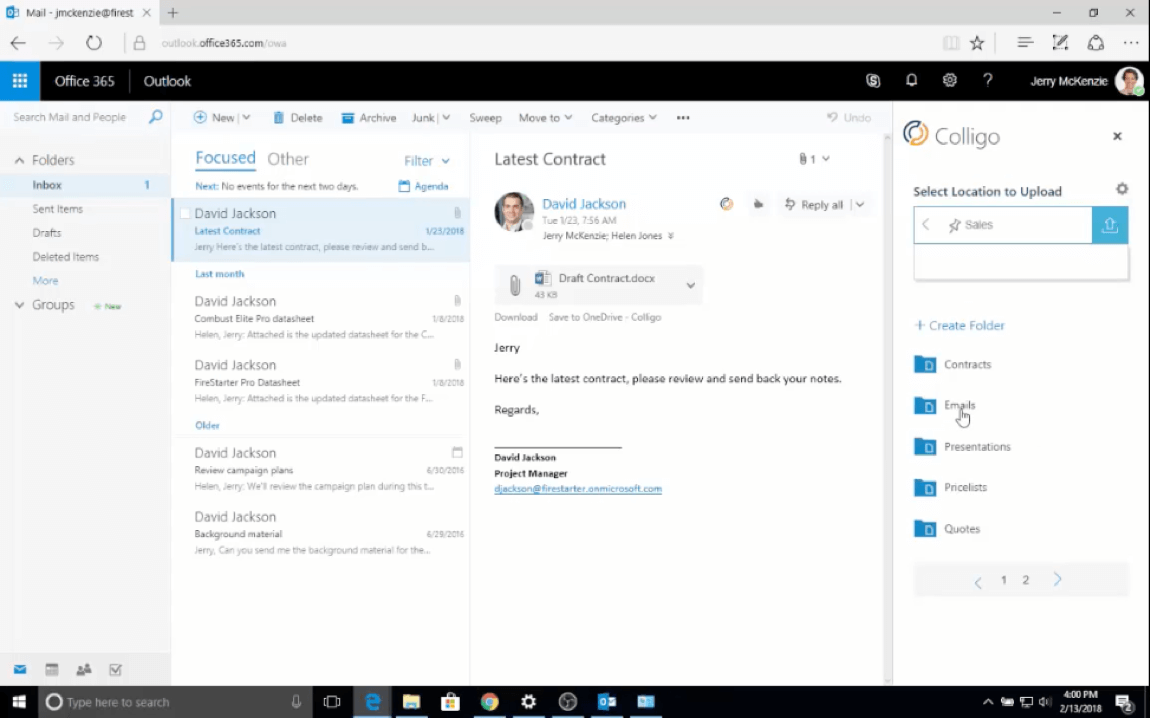 … and the attachments you want to include and click "Continue".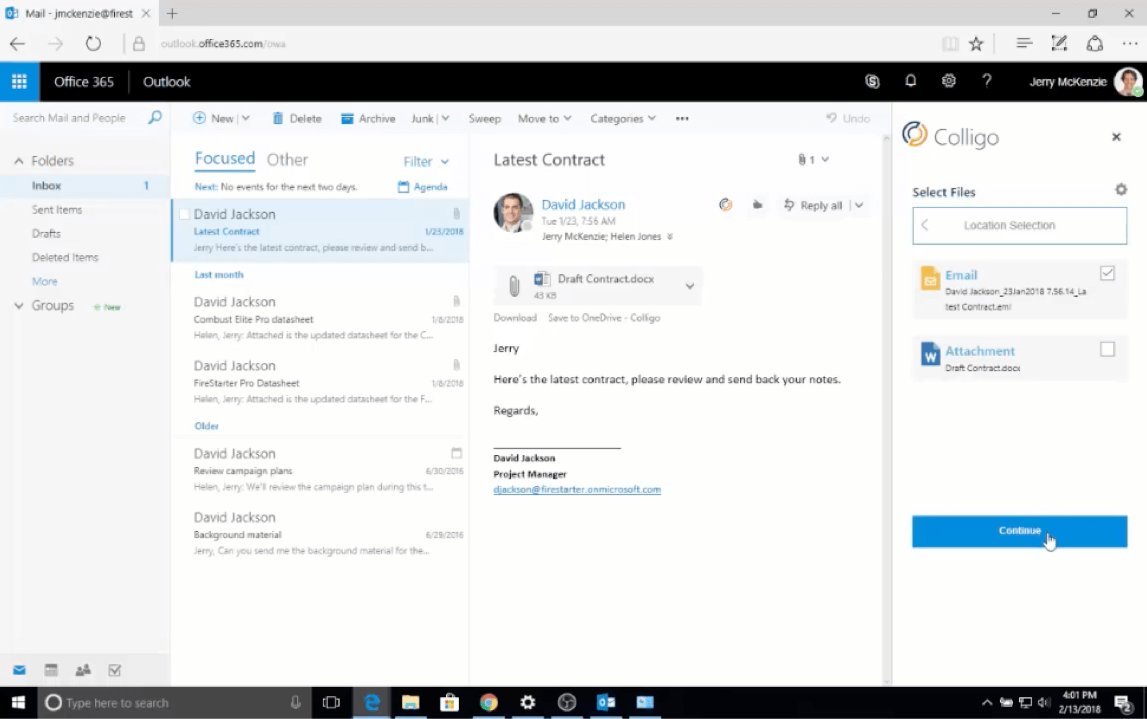 There's also a new fast filing option which presents favorite and recent SharePoint locations for quick select and save.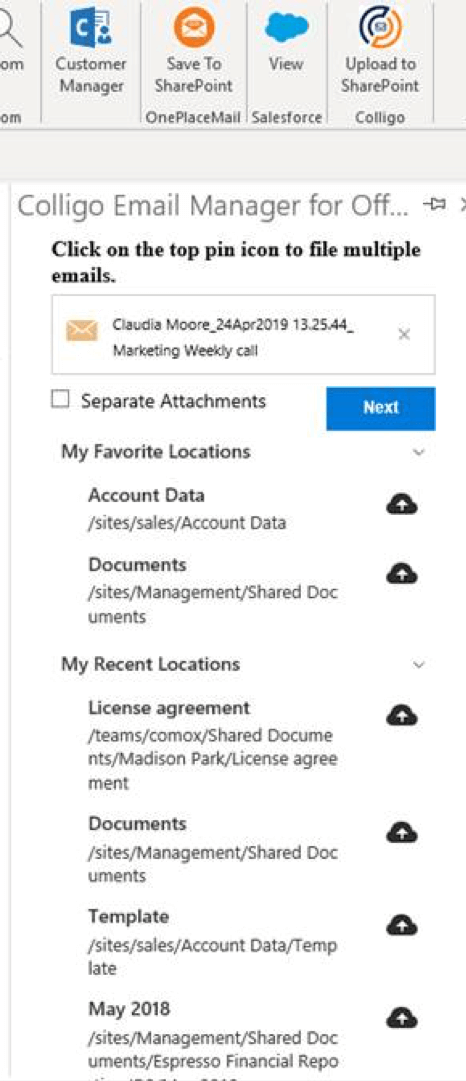 Step 4: Colligo will automatically extract sender, recipient, subject and send date for quick save and prompt users to add metadata or labels to classify the email or attachment in SharePoint.
Metadata helps makes content searchable and labels support data compliance.
If you need to add additional tags, you can do that from this screen too. Once you've added the appropriate tags, click "Continue"…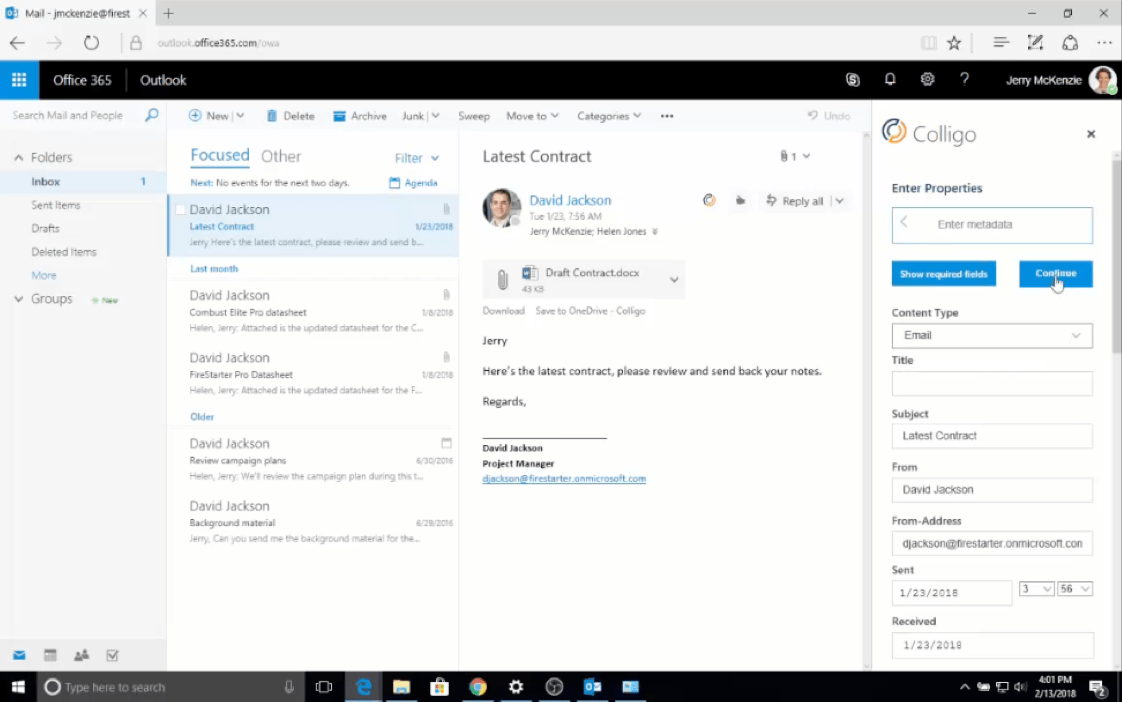 … a message will appear to let you know your upload was successful.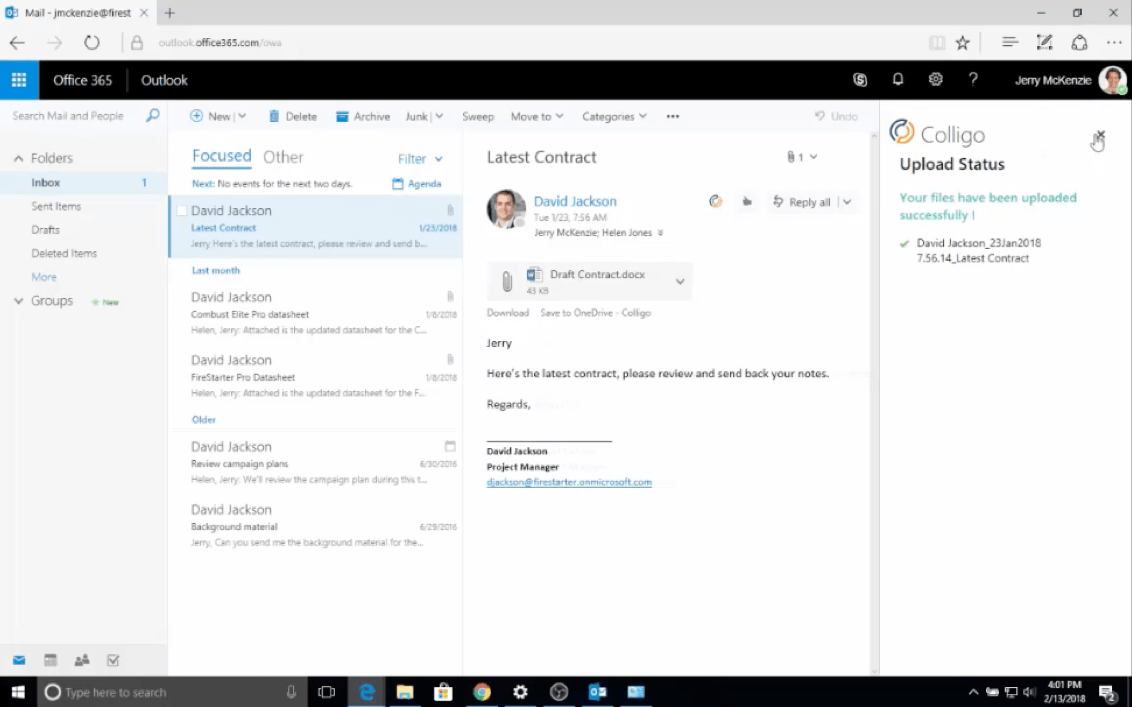 Step 4: Share the email or attachment using a link.
Rather than forwarding the email to another colleague or sending them an attachment, you can simply send them a link to the original document in SharePoint. This keeps data secure and ensures documents aren't changed outside of your records management system.
Open a new email and click the Colligo icon (bottom right this time) to open the Colligo window.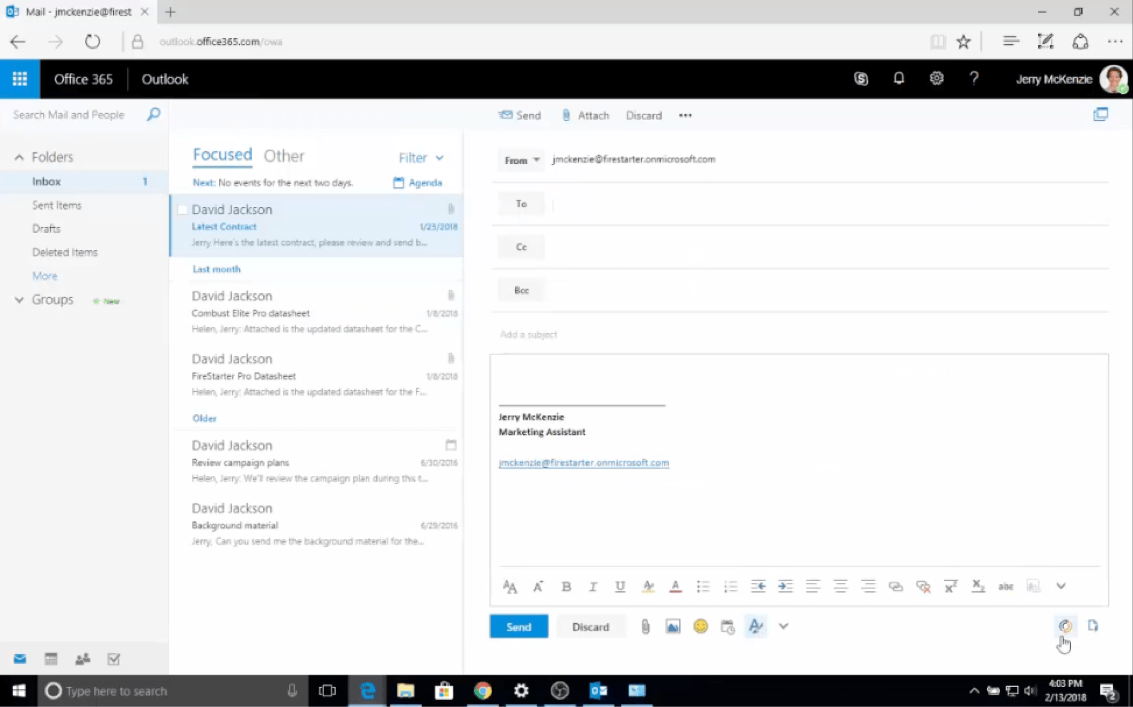 Step 5: Find the saved email in the location you just uploaded it to by navigating to the location or using Search (this is where your metadata tags will come in handy!)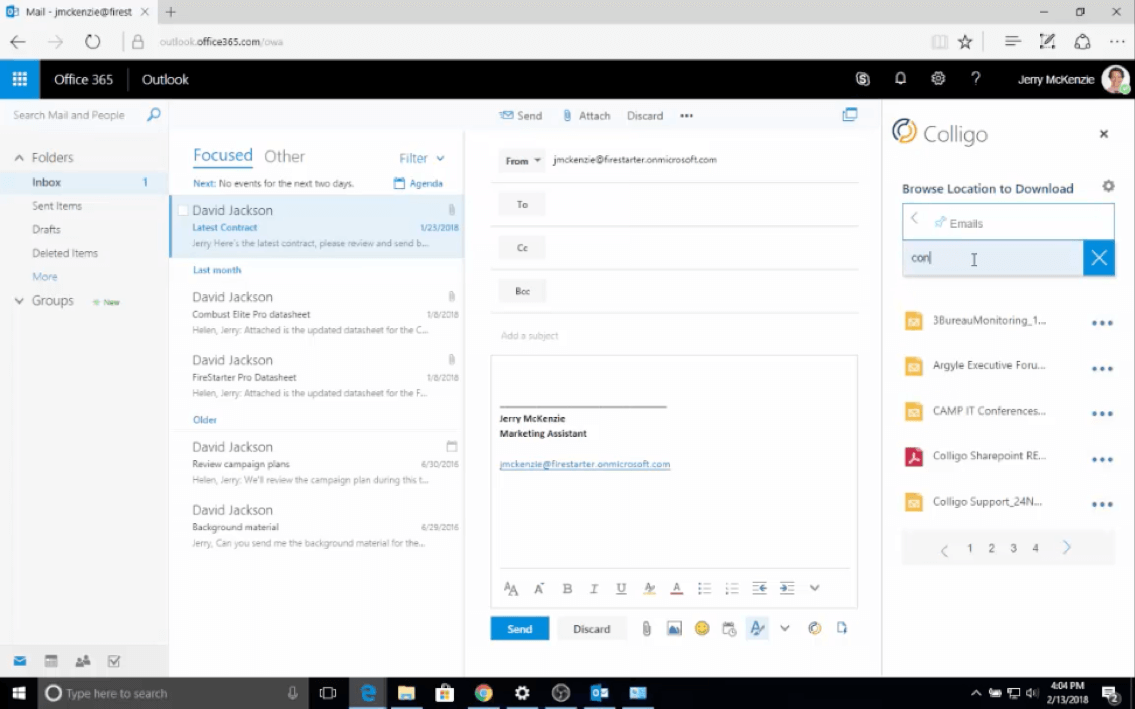 Step 6: Hover over the options menu of the file you want to attach and select "Attach as a Link"…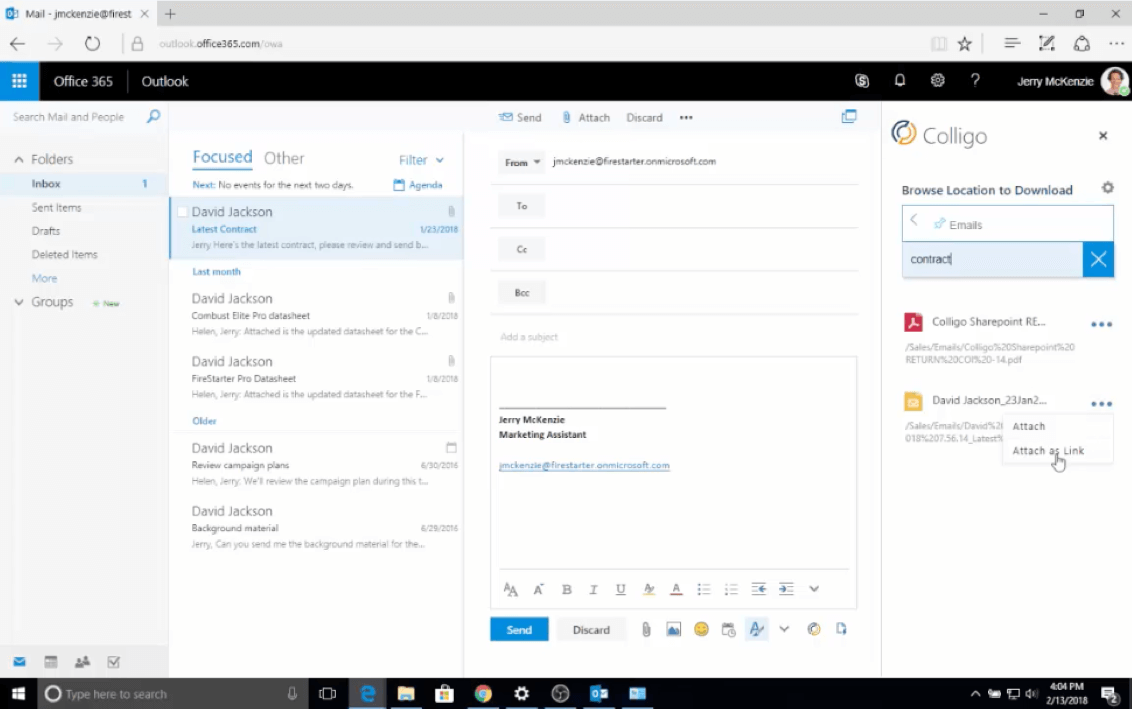 … a link to the file will appear in the body of your email and is ready to be sent!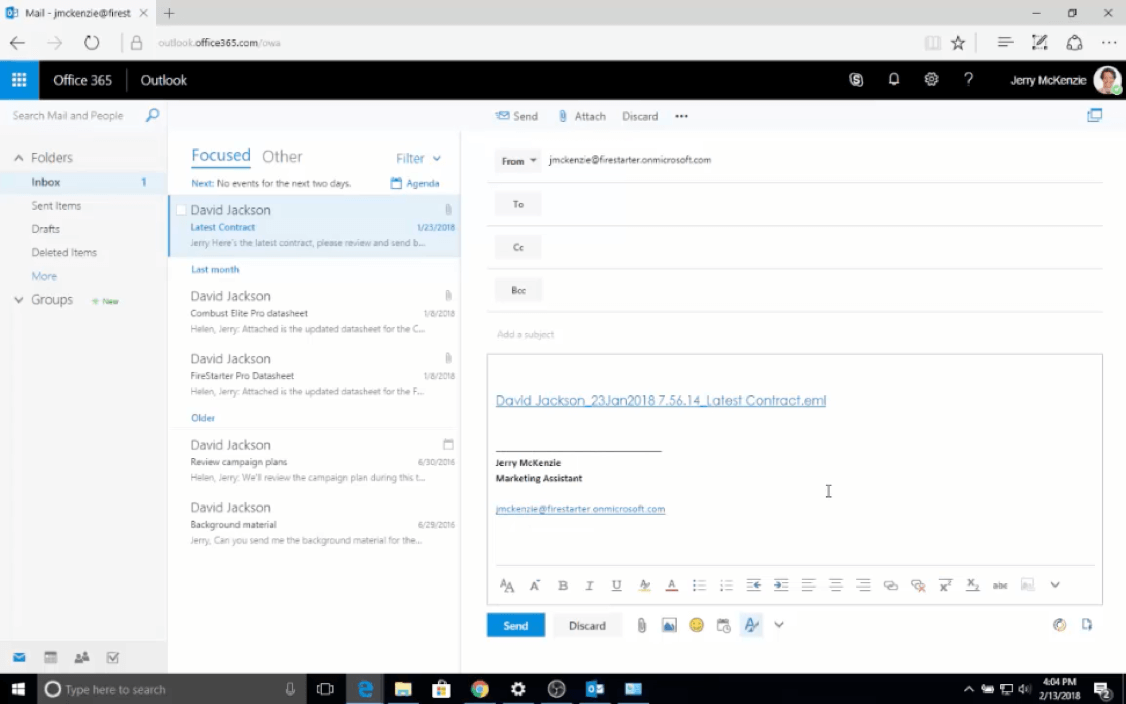 It's that simple. Let us give you a tour of how Colligo Email Manager would work in your Microsoft environment.