Last Updated on July 20, 2023 by Sarah Gayda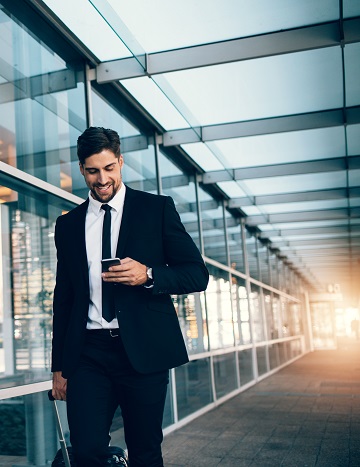 The latest addition to the Colligo Engage platform, winner of the "Best Mobile Solution" at ESPC 2017.
It works where you work
The move to Office 365 promises to radically change the way we interact and collaborate with our peers. Its extensive suite of cloud-based applications will give employees remarkable flexibility in how and where they work.
You may see this as a boon to productivity and collaboration. You might also be concerned about new risks as your corporate information is stored in new places and accessed in new ways.
Whatever your perspective, there is no doubt the technology landscape for knowledge and records managers is changing.
How can you adapt your processes to this new era of mobility?
As you move to Office 365, certain things are true:
Email use will continue to increase
Everyone's going to be on different devices
You need workers to file email into to a central repository, with the right metadata properties applied
It's got to be easy or workers won't do it
Colligo can help, by giving you a streamlined email capture solution that's easy for you to support and manage, while reducing legal risk and increasing discoverability.
Announcing secure email capture and sharing for Office 365
This week on a webinar with Microsoft MVP Christian Buckley, we announced the latest addition to the award-winning Colligo Engage platform: Colligo Email Manager for Office 365. We've designed it to make record and knowledge capture and sharing secure and easy for your workers:
Access it anywhere on any device. Using the Office 365 add-in framework, It works everywhere you can access Outlook including desktop, web browser, or native mobile apps.
Make email capture and tagging a breeze. Tagging content with metadata properties and moving it to SharePoint is simple, using the same experience across every version of Outlook.
Boost secure collaboration. Workers can find and share content via email securely as links instead of attachments.
To give you a better sense of how it works, we've recorded a short feature walkthrough:[colligo-separator height="10″][colligo-separator height="10″]
Let's talk about the possibilities
Would you like to learn more about how easy it is to get up and running?
Our sales and technical teams in North America and the UK would be pleased to answer your questions, or to arrange a personalized demo.  Contact us today to start the discussion.[colligo-separator]