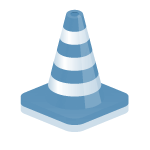 SharePoint Collaboration Apps for Architecture, Engineering, and Construction (AEC)
In organizations governed by rising costs, slim margins, and the threat of litigation, keeping complex, multi-party projects on-time and on-budget requires up-to-the minute collaboration. An accurate, accessible record of communication between clients, employees, subcontractors, and your entire supply chain is essential, no matter where they are.
You need to ensure that critical project information is properly tagged, stored, and readily retrievable. Your employees and sub-contractors need fast, easy access to the latest data: in the office, on site, at home and around the globe.
For project-driven organizations, this ability to streamline business processes and mitigate risk is critical to ensuring profitability and driving stakeholder return.
Colligo enables your organization to address these challenges, with enterprise-class email and document management solutions for desktops and mobile devices.
Employees and sub-contractors can easily manage project-related content including emails, RFIs, submittals, project timelines, and transmittals together in SharePoint, from the applications and devices they use every day. Rich metadata support, federated Outlook/SharePoint search capabilities, and offline access drive records management, collaboration, and productivity for your organization, and provide protection during ediscovery initiatives.
Colligo Solutions for Architecture, Engineering, and Construction (AEC)
Reduce risk and liability by ensuring that email is managed according to the same corporate and regulatory policies as other project files
Reduce email broadcasts by providing a framework for communication and collaboration
Drive informed decision-making by ensuring up-to-date access to all project-related communication
Easily migrate teams to SharePoint from Outlook mailboxes and Exchange Public Folders
Simplify maintenance and reduce costs by consolidating legacy systems
Drive adoption of SharePoint as your records archive and management system

with Chris McNulty, Barry Jinks
Microsoft continues to push enterprise content management (ECM) forward into the modern world. Listen to Chris McNulty, Microsoft Senior Product Manager, as he gives a tour of all recent ECM investments in SharePoint 2016 and Office 365. Chris will showcase key capabilities to make content management easier and more manageable across your enterprise. Find out how to create intelligent and relevant experiences for information workers.
Chris is joined by Microsoft Gold Partner and Colligo CEO Barry Jinks, who will share strategies to balance mobile usability with information governance. Discover how document distribution and mobile metadata can empower a hyper productive workforce, while the new Microsoft Azure-based Colligo Console gives IT leaders control to govern data, ensure policy-based compliance, and achieve unparalleled visibility into mobile content activity.