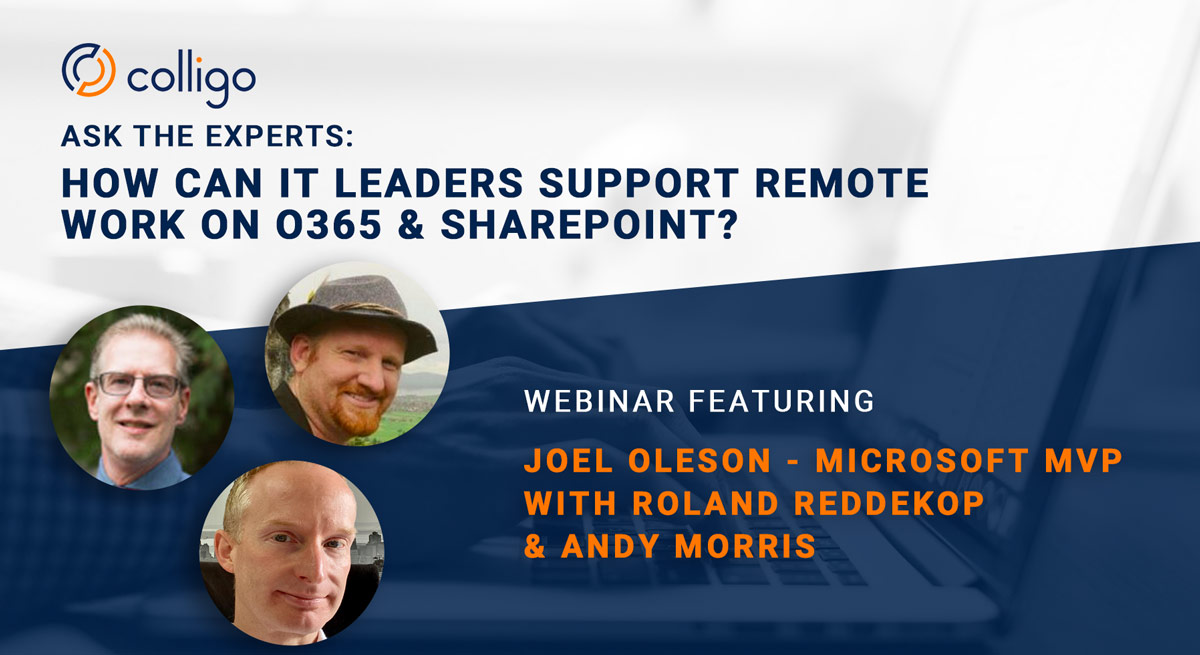 Ask the experts webinar – for IT leaders during COVID-19
Are you scrambling to keep remote teams connected, systems secure and files safe from chaos?
By now, IT managers have sorted out some way to get employees working from home as we strive to stay productive and healthy during the coronavirus outbreak. Companies using Office 365 and SharePoint have some advantage to support remote work, but few organizations were ready for all this. As you hustle to put in place the tools for remote collaboration and guidelines to keep corporate files in order, we want to help.
We held a webinar in May 2020 and invited IT leaders to ask us anything about how to use Office 365 and SharePoint best to support remote workers. Here we offer the recording.
Watch the webinar
Ask the experts: How can IT leaders support remote work on O365 & SharePoint?