Mobile SharePoint Access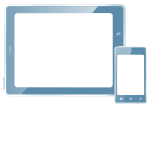 Secure mobile SharePoint access
Mobile collaboration tools are increasingly important to organizations using SharePoint, as they seek to balance the business gains from mobilizing their workforce against protecting themselves from data loss and legal risks.
The benefits of SharePoint are further emphasized by BYOD, with users circumventing IT control with consumer-grade sharing apps to enable them to have work content on their own mobile devices. With SharePoint as the platform for enterprise content management, Colligo apps are the ideal solution to enable access to content on every device, while preventing costly risks.
Colligo enables companies to solve the BYOD challenge with a single solution that works across every platform, device, and version of SharePoint, on-premises, in the cloud, or in hybrid SharePoint environments. Access to content on user-owned devices is also controlled by the Colligo solution.
Colligo Administrator provides centralized security enforcement to drive appropriate settings – such as requiring a passcode to access content – to all approved devices. Administrator can also push SharePoint sites to devices, ensuring users have the content they need to get their jobs done.
Your complete solution for mobile SharePoint access from anywhere, on any device
Access and manage SharePoint from Windows, Mac OS X, Apple iOS, and Android, on desktop and mobile devices
Protect your organization from the risk inherent in free, consumer-grade file sharing services
Drive collaboration with effortless SharePoint access from anywhere, on any device, connected or offline
Drive informed decision-making with up-to-date access to information
Increase discoverability by ensuring all content is accurately tagged and readily accessible
Drive adoption of SharePoint as your business collaboration platform
Download your 30-day trial now and discover why thousands of organizations around the world rely on Colligo's award-winning mobile collaboration solution for SharePoint to access and manage content from anywhere, on any device.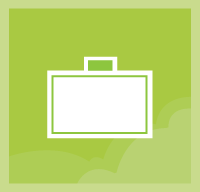 Sync SharePoint for performance & mobility. Embrace BYOD and secure
corporate data, with award-winning app for Windows, iOS, OS X, and Android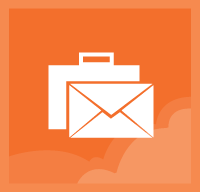 Connect SharePoint to Microsoft Outlook and your Windows desktop for easy email and document management, online or offline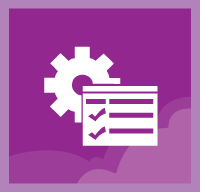 Increase efficiency and reduce costs with centrally-configured SharePoint access for Colligo apps. Ensure a consistent user experience, on every platform and device.
Colligo and SharePoint case studies on Mobile SharePoint Access

Benco Dental | Benco Dental Ensures Fast, Mobile Access to Sales Materials with Colligo Briefcase
"Colligo Briefcase has made our sales team far more responsive. Now they can respond to dentists' questions and requests immediately from their iPads — even when offline."

Cadbury | Colligo Contributor Offers Cadbury a Sweet SharePoint Email Management Solution
"Using Colligo Contributor Client, updated SharePoint folders are automatically synched, so sales reps always have access to the most up-to-date files."
Colligo and SharePoint white papers on Mobile SharePoint Access

Enhancing and Extending Microsoft SharePoint 2013 with Colligo Apps
SharePoint 2013 is the latest release of Microsoft's leading business collaboration platform, offering exciting new features for social networking, cloud integration, content management, and collaboration.
Since its introduction, SharePoint has delivered valuable out-of-the-box functionality, and then relied on partners and customers to extend or customize SharePoint to meet specific needs, such as business processes, records management, industry vertical support, and compliance.
This whitepaper summarizes SharePoint 2013's new capabilities, and highlights the key areas in which Colligo delivers substantive business value over out-of-the-box SharePoint 2013.
Read Now »

Calculating ROI on your Colligo Investment
A guide to evaluating enterprise email management and secure mobile access for SharePoint.
The decision to purchase and implement enterprise software depends on the financial return on investment (ROI). If the solution does not add measurable value to your organization—with benefits clearly outweighing costs—then the purchase does not get approved.
This whitepaper will guide you through calculating the ROI for Colligo's suite of SharePoint apps. It enumerates the benefits of Colligo software, and shows how to express those benefits in dollars, to enable a calculation of your payback period.
Read Now »

The Top Five Security Challenges Presented by Mobile SharePoint Access
The flood of iPads into the enterprise brings huge productivity gains for the mobile workforce, but introduces a raft of security concerns for the IT department. The line between home and office, personal and corporate, has been blurred. Mobile devices with SharePoint access are attractive targets for attackers, as they can potentially gain access to an entire enterprise network.
With this in mind, we designed Colligo Briefcase Enterprise with enterprise-class security as a priority. This white paper outlines the top five questions executives are asking about secure mobile access to SharePoint, and explains how they are addressed by Colligo Briefcase Enterprise.
Read Now »
On-Demand webinars

Michael Osterman
BYOD and SharePoint Survey Results Webinar: What Every Organization Needs to Know
Michael Osterman, Principal, Osterman Research
Today's mobile devices are indispensable productivity tools, but the Bring Your Own Device (BYOD) trend has also created challenges that affect every organization.
Colligo partnered with Osterman Research to survey 1000s of organizations on the challenges and trends surrounding BYOD, and the results are in. Which issues are they facing? How are they dealing with them? How do you measure up, and how can you be better prepared?
Watch the on-demand webinar now, as Michael Osterman, principle of Osterman Research, shares his findings and provides insights into what they mean to your organization. Joining Michael is Ben Henderson, Colligo's Technical Solution Specialist, to discuss strategies for securely integrating mobile devices into an enterprise SharePoint environment.

Matthias Bandemer
The iPad Invasion: Leveraging SharePoint for Mobile Enterprise Security
Matthias Bandemer, Senior Manager, Advisory Services, Ernst & Young
Join Ernst & Young's mobile data security expert, Matthias Bandemer, as he explores the security challenges presented by mobile devices in the workplace, with a focus on leveraging your existing SharePoint infrastructure to secure corporate data on the iPad.
Joining Matthias is Colligo's CEO, Barry Jinks, and Director of Product Management, Trevor Dyck, who will provide valuable insight on integrating iPads into your enterprise SharePoint environment.