Our recent webinar "Mastering Records and Knowledge Management in Office 365" with guest Christian Buckley (Microsoft MVP & CEO of CollabTalk) generated phenomenal interest. This is clearly a topic that many of you have been waiting for.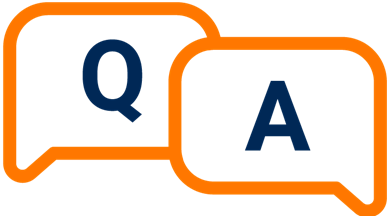 Christian described how email records and knowledge management have transformed over time, and shared how the move to O365 and its new workloads—like Teams—impact the way content is accessed and shared by an increasingly mobile workforce. We also provided an exclusive look at Colligo's latest add-in that enables seamless email records and knowledge capture to SharePointfrom any O365-enabled device.
The audience asked several great questions, and we couldn't cover all of them during our live Q&A. So we brought Christian, along with Colligo's own Riyaz Lakhani (Director of Product Management) and Tom Ng (Head of Professional Services) back to answer them.
We've grouped them into 3 topics: Making the Move to Office 365, Office 365 RIM Features, and Colligo Email Manager for Office 365.
Making the move to Office 365
Are you finding that organizations are starting to open up visibility to more content to all members of the organization to allow better collaboration? Or are organizations still traditionally "locking" content down?
Christian: I definitely see more and more organizations opening content, recognizing that value can be added from people and roles across the organization. Rather than locking down an entire Team Site, I'm seeing more and more examples of protecting individual assets, allowing people to access everything else.
One of the functions we are looking at O365 is to replace hard drives and shared drives, how feasible is it to do so?
Christian: If you mean additional storage (external hard drives and shared drives), then yes, definitely. But if your goal is to get rid of all local/on-prem storage, then technically, it's feasible: You can buy a laptop with no hard drive, change default behaviors on them so that users save/open content in cloud-based folders, the new OneDrive Files on Demand make it easy to identify what content is local, accessible and editable locally while stored in the cloud, or pure cloud. The issue becomes more about employee adoption than the technology – preparing people for these differences.
Tom: To add to Christian's answer, Colligo's latest add-in allows users to easily file emails and attachments to SharePoint on a day-to-day capacity. As for help migrating content to O365, especially emails archived on hard drives, you're welcome to reach out to our professional services team.
How do enterprises shift behavior from file/folder structure to O365? We tried rolling out SharePoint with metadata vs folders and was not successful.
Christian: It can be difficult–especially if users see it as adding steps and pain to the process. It simply takes time. There are a number of ways to change behavior, both from a technology standpoint and from a gamification standpoint. If there are no real technical barriers, try gamification, using different carrot/stick techniques: for example, roll out leaderboards and dashboards that identify the number of folders in the system, and reward the team each month with the fewest folders. You might also run weekly brown bag meetings to train people on proper behaviors.
Tom: We actually had this exact conversation last week with a customer. It is a challenge. Users are all familiar with foldering.  They all use Explorer, and they use the folder structure as the lookup system. In our software, we take the approach of showing people see the folder structure as well as adding additional properties, so they can search using either. This lets them drill down and do faster searches if they want to limit the search to a specific folder.
Many analysts are saying a single repository strategy is outdated and a multi-repository strategy is where we are. What are your thoughts?
Christian: There's two thoughts there. The way that I work, I completely agree with that statement. I work in multiple repositories. When I'm working with different clients or teams, they each have their preference and I have accounts into those repositories so that I'm able to work with them. In my organization, I do everything via email and Teams, using SharePoint in the back end. One of the benefits of the Teams interface is that I'm able to open tabs and drop other tools, applications and repositories into those tabs, related to those channels and those teams (for those clients and partners).
But from a knowledge and information management perspective, you need to be a little more conscious about how do you, as an organization, go and access that content. There can always be integrations into other repositories–some of them hybrid. There can be on-prem servers that exist but that you have integrations in, where you're regularly pulling data from. This should all be a part of your solution architecture. You need to understand what those other repositories are, how do we go and audit, how do we go back and restore content; what are all those activities your organization needs to perform? And just have a plan in place for that. Because that's the reality: very few organizations have one system that they're a part of.
Riyaz: I would add that Microsoft understands that not all data resides within their repositories. They are open to other repositories and channels. For example, if we look at Teams, they are allowing access to multiple repositories that are non-SharePoint or non-Microsoft. I can connect to SalesForce, for instance. So Microsoft is actually embarking on that. But what they're crucially saying is that for all of your non-custodial data, if you can bring it and surface it using the Groups and Graph to actually make it intelligent, then that's where the advanced governance comes in and from a discoverability perspective, where Microsoft is focused.
Office 365 RIM Features
Is Yammer searchable in the compliance center?
Riyaz: Yammer at this point is not a part of the compliance center. However, Microsoft is bringing in workloads on a regular basis.  Microsoft Teams is the next workload that will get added in the near future. In the next little while, you can expect all the other workloads, like Yammer, to be part of the compliance center.
ECM has been a huge challenge in SharePoint, are there any strategies for implementing tagging and records management for a company with lot of regulations (like pharma)?
Christian: There are many case studies and examples out there, from both Microsoft and the partner community, on this topic and for this industry. It can be complex, yes, but most or all of your technical requirements can be met through SharePoint alone, or (most likely) through an integrated partner solution.
Tom: If you're interested in seeing records management for a highly regulated firm in practice, you might look at our recent case study with a top US Federal Government Agency. With Colligo and our partner NEOSTEK, the agency achieved 100% user adoption of a new email records capture/retrieval process. They had amazing success, saving $4M annually and huge productivity gains for their team.
You mentioned transcription capabilities in O365, is that available now and can that content be discoverable for records management?
Christian: I was talking about two different solutions: Skype Translator (with real-time translation within a Skype session) and Microsoft Stream, which provides audio transcriptions, face detection, and more.
Colligo Email Manager for Office 365
One of the issues with the older style email management tools was the need to do a corporate wide roll-out of the software to all machines. Does the add-in model avoid this issue? I.e. it a fully server-side solution with no need for installs on PCs?
Tom: Colligo Email Manager for Office 365 leverages the latest Office Add-Ins framework and it makes the enterprise roll out much easier because you can do all that through the O365 Admin Center. Please refer to this article for more details.[colligo-separator height="10″][colligo-separator height="10″]When uploading an email to SharePoint, which metadata fields are filled by O365 automatically and which are only filled as a result of the Colligo add-in? Is it still possible to search for metadata of locally stored documents in the Colligo solution when you're offline?
Tom: SharePoint O365 does not extract any email metadata by default. With the Colligo add-in, all email related metadata are automatically extracted and uploaded to SharePoint. The Search feature of Email Manager for O365 only supports content searching against SharePoint O365 at the moment. Our app for the Outlook desktop client does enable offline search.
What's the relationship between Azure and Colligo?
Tom: Colligo is a partner of Microsoft and we build products using Microsoft technologies. Colligo Email Manager for Office 365 is built using Microsoft Azure and the latest Office Add-ins framework.
Is there a way that Colligo can assist with auto-classification to eliminate the user data entry?
Tom: Colligo Email Manager for Office 365 automates the data entry process by extracting and uploading all email related metadata to SharePoint as the user is filing the email, such as From, To, and timestamps of Received and Sent dates. On top of that, business owners and administrators can specify additional custom metadata to capture as part of the filing process if needed.
Riyaz: I would add that Microsoft Advanced Data Governance facilitates auto-classification of content using labels. The Colligo Email Manager for Office 365 roadmap includes features to retain this auto-classification, making it a seamless experience for the end users when filing content.
Will the Colligo add-in work with on-premise SharePoint? 
Tom: Our O365 add-in only works for SharePoint O365 at the moment. For customers who need to access SharePoint on-premise, we have our Outlook desktop solution.
Thanks for reading! You can watch the full recording of our latest webinar at your convenience. If you have additional questions from the webinar or want to learn more about Colligo Email Manager for Office 365, you're invited to contact our team.[colligo-post-cta]