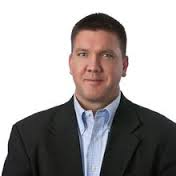 The SharePoint platform is undeniably going through a transformation. Driven by customer demand for more flexibility and options in how people consume and manage their content, Microsoft is boldly pushing forward with a "cloud-first, mobile-first" strategy across all of their platforms and brands.
However, the path to the cloud can be rocky and expensive, depending on an organization's unique business requirements, their security and compliance constraints, and how they have invested in previous SharePoint versions. The move to the cloud could take time – and a hybrid strategy may be the best way to go. But hybrid is rarely a simple change. It can take time, and careful consideration. For most organizations, the underlying theme of hybrid is "transition."
Many companies are finding out how difficult this transition can be as they begin to inventory what they have in place today, and assess what is possible through Office 365 and other dedicated cloud and mobile options.
Even with more focus and scrutiny over transition plans, most organizations are unaware of all of the security and governance gaps when moving from the security of their on-prem environments to the cloud. SharePoint Online is, in many ways, a different product than SharePoint on-prem.
To successfully navigate a move from your existing infrastructure to the cloud, there are a number of tactical and strategic considerations.
The goal of this whitepaper is to:
Help you understand the nature of a hybrid strategy
Guide you in choosing the best planning approach for your organization
Share some best practices for ensuring a successful transition to the cloud
The trend of collaboration and content management systems is undeniably moving toward the cloud; however, most organizations still need to make the most of existing infrastructure investments. 
Download Christian's paper to get best practices »