Information managers evaluating options to make their next move a big success are invited to read AIIM's industry watch "The Impact of SharePoint – 2016," a study sponsored by Colligo and Gimmal. The report features 36 graphs, provides answers to most the pressing questions, and highlights key opportunities for organizations to maximize the return and value of their SharePoint systems.
There are easy decisions that can be made today to extend SharePoint to achieve the highest levels of mobile productivity, information governance, and user adoption. IT professionals reported firms plans to make impactful improvements to overcome these specific challenges:
Nearly 40% agree that lack of mobile solutions has been frustrating for users
90% rated the ability to 'distribute documents in a controlled way' as important
Despite current attention on email risk, 76% don't use SharePoint to manage email
50% have firm plans to update and enforce their information governance policies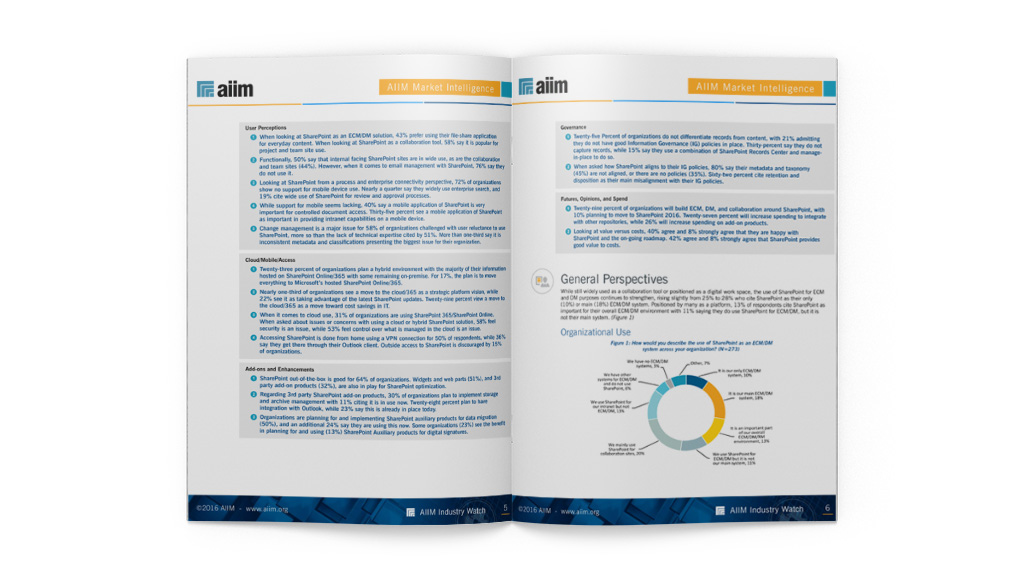 With SharePoint 2016 comes new options, challenges, and opportunities. Be informed before making your next move. Download the FREE report today!