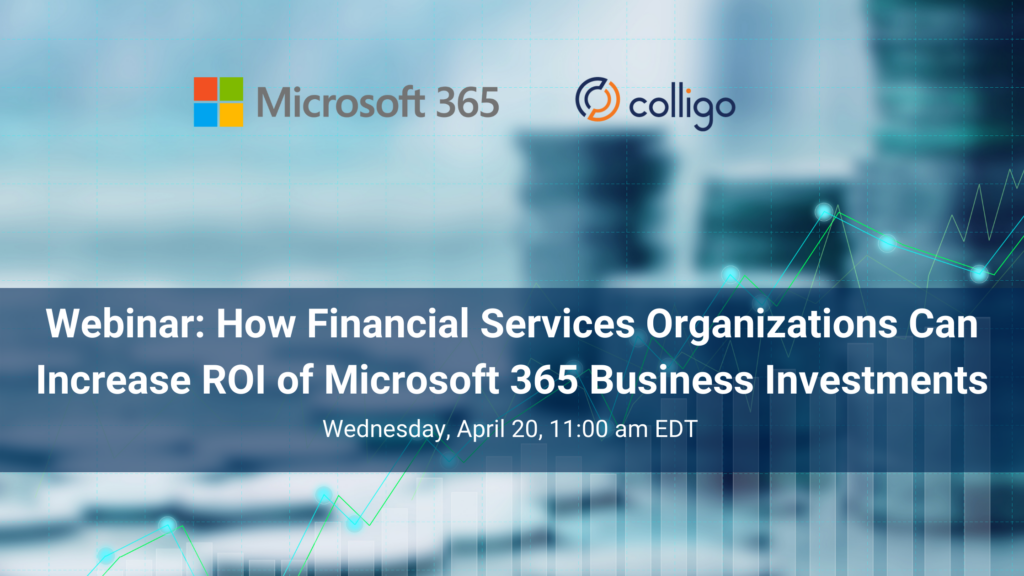 Did you know that 23% of Microsoft E5 licenses are inactive and 27% are unassigned at financial institutions*? This means you're leaving money on the table and not realizing the ROI you should be from your investment in Microsoft 365. It also indicates you're likely not managing your content effectively or compliantly.
Please join us for How Financial Institutions Can Increase ROI on Microsoft 365 Business Investments on Wednesday, April 20 at 11:00 am Eastern, a 30-minute informative webinar where you'll learn:
The true costs of "shelfware," or unused software licenses, for financial institutions – including significantly lower return on Microsoft 365 investments
How low user adoption leaves your institution at risk for financial penalties for non-compliance
Why proper information governance and content management is critical for your organization
Key considerations for storing and managing content in the cloud
Practical steps you can take right away to improve your return on investment, lower your risk, and efficiently capture and manage your content
A quick overview of Microsoft 365 business apps, including Microsoft Teams, financial services compliance software, and governance solutions for effective compliance management and regulatory compliance
Who should attend?
If you're working in IT, records management, knowledge management, or compliance at a financial services, insurance, or capital markets organization or within the finance department of an organization in another industry, then this webinar is for you.