First, a big thank you to every attendee that came by the Colligo booth and spent time with our team!
The obvious highlight was Princess Leia and Chewbacca joining the Colligo team. While not getting your photos taken with them, the Star Wars competition for the TechEdJedi Master proved to be an enjoyable yet intense distraction. But there can only be one Master and his name is Matt Walker!! Matt put a time of 1:52 on the board early on and it proved impossible to beat over the four days, so he wins the Xbox Kinect & Star Wars game.
Our "Trust Me I'm a Jedi" t-shirts and Star Wars thumb drives were also a huge hit! Word got out fast and the Colligo booth was swamped the whole time!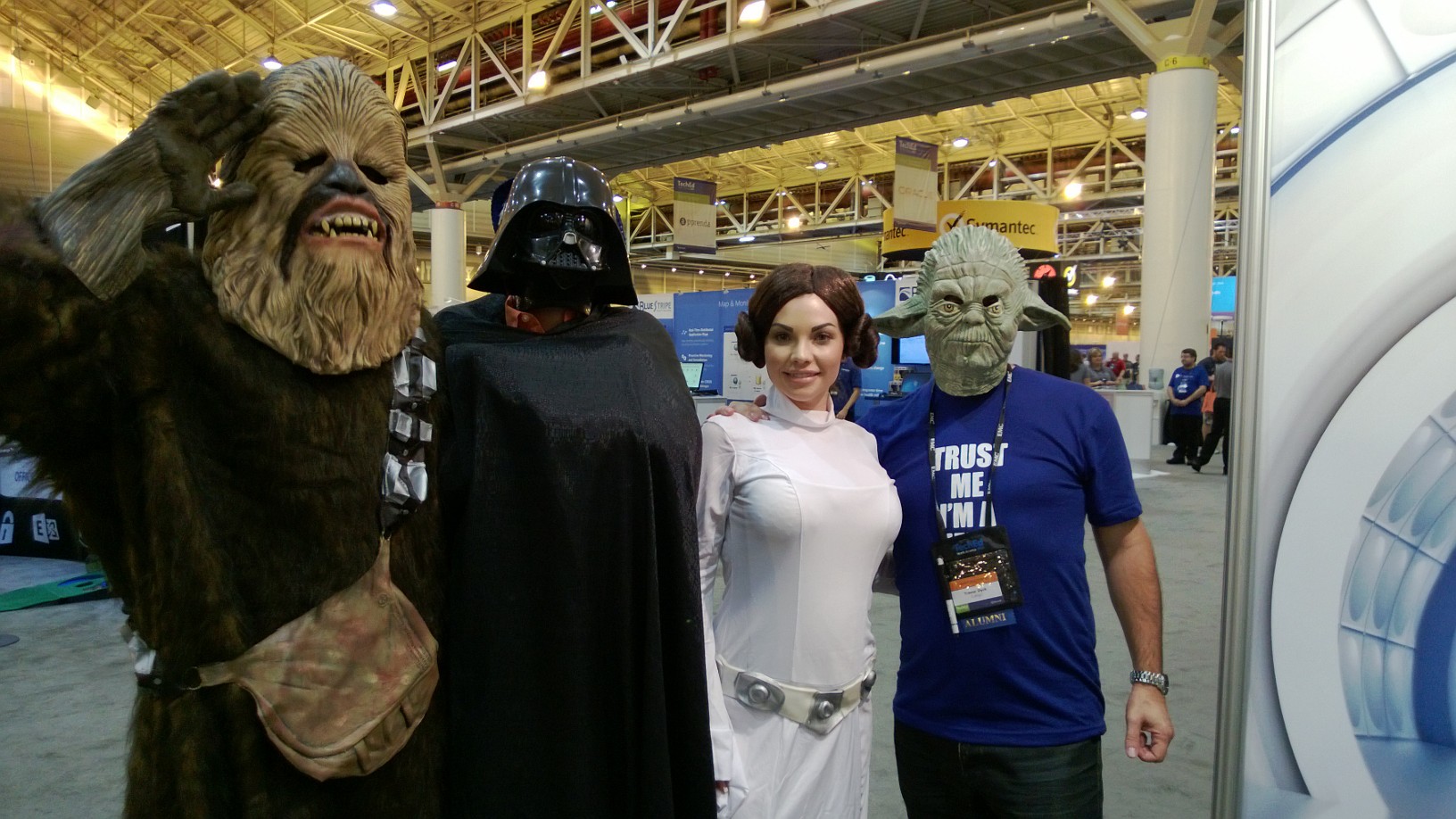 Colligo has been going to TechEd for a number of years, so we were delighted to note that by our estimate the ratio of attendees involved with SharePoint has increased from about 1-in-5 to 1-in-3. As a result our technical team was kept busy with demos and talking about email management and synced offline access to SharePoint.
Our technical people managed to slip away from the booth to attend some sessions, and reported the following:
–          An excellent session focused on UX/UI design patterns for Windows 8, which gave our team a much better appreciation for the Windows 8 ecosystem. Seeing Windows 8 across all devices from desktop to tablet to phone using gestures and swipes was cool – very nicely done.
–          The Windows phone for enterprise apparently makes other smartphones look like something you should let your kids play with. The integration with real business work was brilliant. We really hope it was NOT smoke and mirrors!
–          Trying to collaborate can be tough, and for some tasks email doesn't work well at all. However replacing email threads by using tools like Yammer for true enterprise social conversations. For those types of collaboration it's way more efficient, and avoids the politics of email (outlined nicely in Problem #44).
–          Microsoft offered the Surface RT and Pro at irresistible prices – the line-ups were huge on the first few days and most of our team returned with at least of the tablets.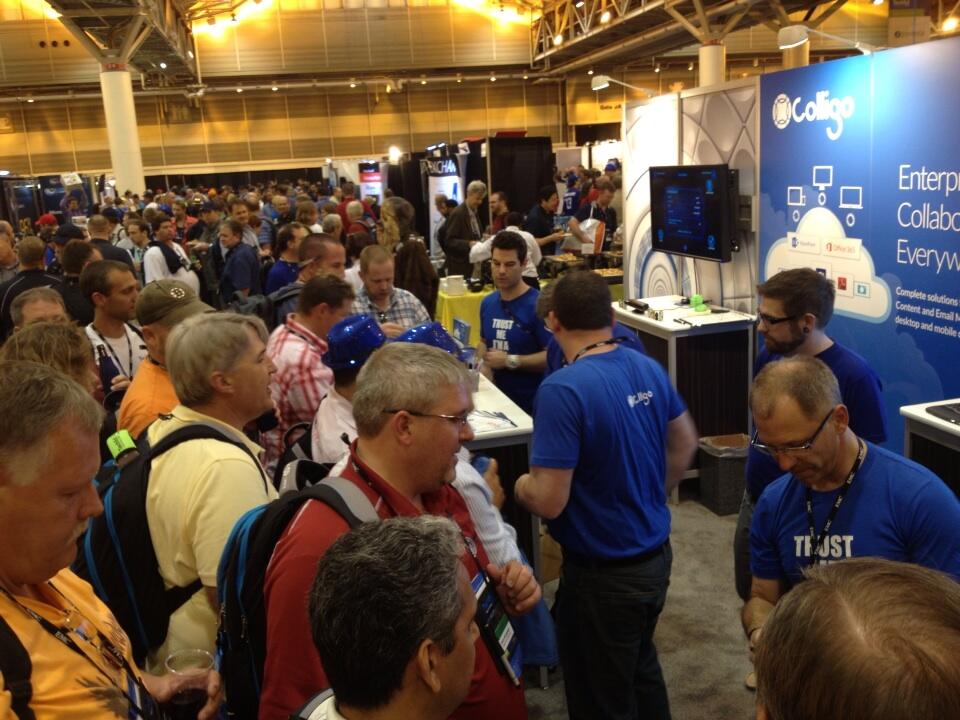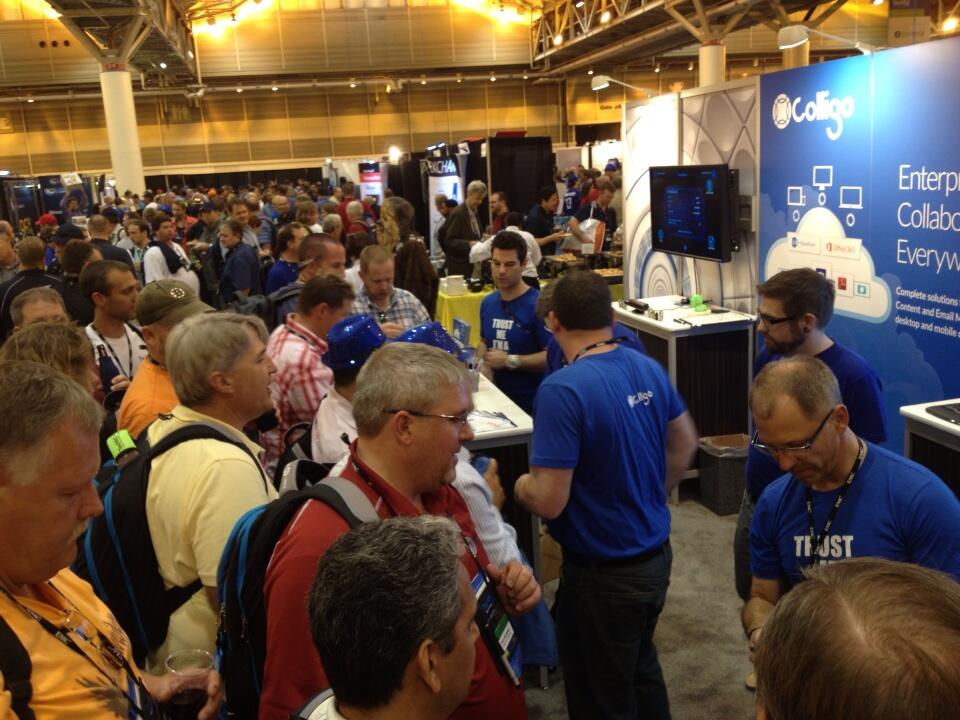 After sunset, it was time for a little R&R, and New Orleans is a great place to party. On the first night Colligo hosted a mixer in a discreet location above an appropriately questionable drinking establishment on Bourbon Street. If there are photos of the event, they've not yet surfaced, but I doubt I'd be able to publish them in this report anyway. However we can say that 50 people joined the party, including Microsoft SharePoint MVP's, Colligo partners, and IT administrators from Fortune 500 companies.
Most of the Colligo team is seriously into music so checking out some of the jazz bars on Bourbon Street and immersing themselves in one of New Orleans most famous cultural pastimes was required. They were not disappointed and had a fantastic time.
Report Summary
An exhausting week of fun competition, demos, and R&R, but well worth it.
Next stop is the TechEd Europe in Madrid, Spain, and we are hoping that Chewie and Leia will be there to help us out again.
See you there!