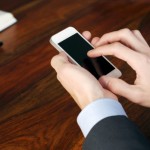 A recent survey shows that public sector organizations are more interested in using a bring-your-own-device (BYOD) approach to reduce costs than private sector businesses.
Vodafone, a British telecommunications company, surveyed 600 leaders and IT directors, half from the public organizations and half from private companies. The survey found that 80 percent of public sector leaders were interested in BYOD, compared to 41 percent of their counterparts from the private sector, according to an article from PublicTechnology.net. Yet only 23 percent of all organizations surveyed allow employees to use personal devices for work.
So, what's holding them back? Above all, concerns about security jumped out. Of those public sector organizations that had not implemented BYOD, 67 percent pointed to security as the top reason for not doing so, compared to 47 percent for private sector companies.
It's understandable that there's more sensitivity in the public sector surrounding BYOD initiatives. After all, such organizations often have highly sensitive or regulated data, and they're worried about that information being accessed on employees' personal devices.
With that said, there's no reason for public sector organizations to necessarily shy away from BYOD. There are plenty of mobile device management (MDM) and mobile application management (MAM) solutions available to provide BYOD security.
In fact, with the right approach and policies in place, BYOD could actually improve security.
"If [an organization] wanted to lock down the Internet on its corporate system for security reasons, it could still allow users to browse the web on their personal devices to access social media and other sites," explains Simon Rice, group manager of technology for the United Kingdom's Information Commissioner's Office, in an earlier article from PublicTechnology.net. "This would reduce the likelihood of a hacker stealing the most sensitive data being held."
Other steps to take to minimize security risks with BYOD include ensuring that devices are properly encrypted, requiring that any data transfers between devices and corporate systems happen on a secure channel, and having the ability to remotely wipe sensitive information if the device is lost or stolen.
It's only a matter of time until BYOD becomes more accepted within the public sector as organizations grow more comfortable with the strategy and adopting the right security policies.
Are you looking to learn more about how embracing BYOD and mobility could help your organization? Contact us today to talk with our team.
Source: PublicTechnology.Net, March 2014