I'm thrilled to announce today that Colligo has been chosen as finalists for Microsoft's 2017 IMPACT Awards in the category of Enterprise Cloud Partner of the Year.
The past 12 months have been huge for Colligo. A year ago, we released our new platform, Colligo Engage, a complete solution for balancing productivity and governance in the workplace. We've always developed great native apps for mobile workers to collaborate on enterprise content, but Colligo Engage was designed with much more in mind.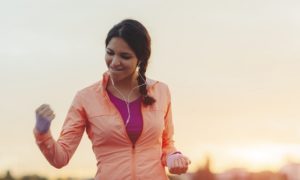 Across the dozens of industries we serve, we saw companies moving towards mobile, digital workplace as a means to gain long-term competitive advantage. A digital workplace is a strategy. When employees are more agile and engaged, companies can discover and respond faster to data and trends. And the momentum is huge: Gartner forecasted a 500% growth in key digital business jobs between 2015 and 2018.
But the explosive growth of mobile and digital processes also created a conundrum, as companies struggled to control the governance and security of the information being shared. To minimize risk, enterprises responded with tools that restricted how users could access information, and what they could do with it. But employees, used to consumerized experiences on their own devices, pushed back, finding ways around official processes and avoiding the use of cumbersome enterprise tools. The control was there but productivity dropped.
That's the strategic problem we set out to solve with Colligo Engage. By extending Microsoft's SharePoint, Office 365 and OneDrive infrastructure with native apps on mobile devices, we deliver phenomenal user experiences that engage employees. And we built the Azure-based Colligo Console as a command center for data governance and mobile content management for the apps. Content stays securely within the enterprise, while administrators can use Console to easily set permissions and configure what content users can access on their devices.
The IMPACT recognition is at much about our customers' success in using this innovative platform as it is a credit to our team for developing it. In the past year we've celebrated successes with customers such as increasing flight director efficiency at Air Transat and reducing deployment costs at Pernod Ricard, as well as building our presence in the energy sector to include over 20 utilities around the world and four of the top five oil and gas companies.
All these factors have combined to allow us to share the honor of our finalist status with you today. I want to congratulate the team at Colligo and thank the team at the Microsoft Partner Network for their outstanding support over the past year.
Winners will be announced at Microsoft Inspire in Washington D.C. on July 9th. I hope to have more good news to share with you then!