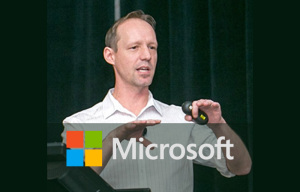 Please join us on March 31st, 2015 at 8AM PDT / 11AM EDT for a webinar hosted by Bill Baer, a SharePoint Senior Technical Product Manager at Microsoft who will be giving the inside scoop on Microsoft's hybrid deployment scenarios.
Microsoft's "cloud first" mantra is spreading like wildfire. Whether you're migrating to the cloud or want to consider a hybrid approach. Make sense of the hype versus reality and discover the business cases behind SharePoint on-prem, SharePoint Online with Office 365 and One Drive for Business. Bill will share helpful advice to help you make the right strategic choices for your enterprise.
Colligo host Barry Jinks will share current hybrid enterprise trends and Product Manager Ben Henderson will discuss how organizations can drive user engagement by providing a unified experience for SharePoint, Office 365 and One Drive for Business across all devices.
Webinar Highlights:
Reaping cloud benefits: cost savings, flexibility & a significant remote footprint
Safeguarding on-prem benefits: customization, compliance & manageability
Strategies to solving the identity crisis
Implementing next-generation hybrid search across all environments
Driving adoption with a unified view for users, anytime, anyplace, on any device
To register for this webinar, please visit www.colligo.com