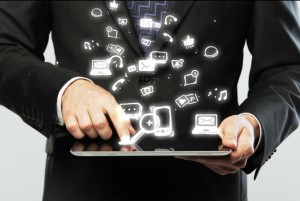 While SharePoint can help organizations collaborate more effectively, they frequently face challenges with adoption and usability. In fact, according to Forrester research, 54 percent of businesses report that they haven't seen the adoption rate that they expected.
But there's good news: Microsoft's $1.2 billion acquisition of Yammer last year could mean big improvements to SharePoint's user interface. Yammer is well-known for its intuitive user experience, and now that it's under the Microsoft umbrella, many experts expect to see a more user-friendly interface in SharePoint's future.
Rob Koplowitz, vice president and principal analyst at Forrester Research, says in an InformationWeek article that the path forward for the integration of Yammer and SharePoint is coming into focus.
SharePoint will serve more as a backend system used by admins to leverage its structured information management and sophisticated security features, such as version tracking and access management. Yammer, meanwhile, will increasingly serve as the interface end users will see, which means they can expect slick, up-to-date features.
Yammer excels at testing potential new features with large focus groups of users to figure out which features will be most popular. New features can be quickly rolled out to all users because of Yammer's cloud-based nature, so it can stay on the cutting edge of user experience.
However, SharePoint remains a stronger solution when it comes to compliance and protecting sensitive data. That's an important factor to keep in mind when selecting a solution or considering integration.
The potential benefits of a SharePoint-Yammer hybrid collaboration solution don't mean that every organization should rush to implement such a combination. Cloud-based platforms will likely bring concerns from human resources, legal and R&D about the security of employee information and intellectual property, the article cautions.
If these concerns exist, an on-site solution may still be the best option for now. On the bright side, as the InformationWeek article notes, there are on-site products and some capabilities native to SharePoint 2013 that can provide some of the functionality of Yammer.
Source: InformationWeek, August 2013