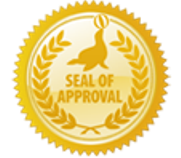 Andy Dale at Office Talk is running his popular SharePoint Awards for 2011 and Colligo Contributor Pro has been selected as a finalist in the category of Best SharePoint Mobile or Offline Solution. Colligo Contributor had the honor to have won last year and we'd love to be on the winner's podium again this year!
If you like Colligo Contributor, please vote for us here, we're listed in category #6. Also, take some time to vote for some of the other products nominated in the other 9 categories, as there are definitely some good products and services to choose.
Voting closes on April 15, 2011 so please take a minute now to vote for Colligo Contributor!