There has been a tremendous amount of excitement about Yammer in the enterprise social space. Microsoft's acquisition of Yammer – a secure, private social network for enterprises – in 2012 laid the groundwork for a merger of two strong products for enterprise collaboration – SharePoint and Yammer.
Colligo customers are already using Yammer, and while Microsoft is busy integrating the platforms, users want to access Yammer and Sharepoint from the within their primary desktop application – Microsoft Outlook – now. Colligo Email Manager, our Outlook integration for SharePoint, provides a cool feature some of you may not have yet discovered – the LaunchPad. This feature allows you to link any site directly into Microsoft Outlook, providing a single place to access your commonly used applications and sites.
One obvious use case for this feature is to link Yammer into Outlook, as shown below.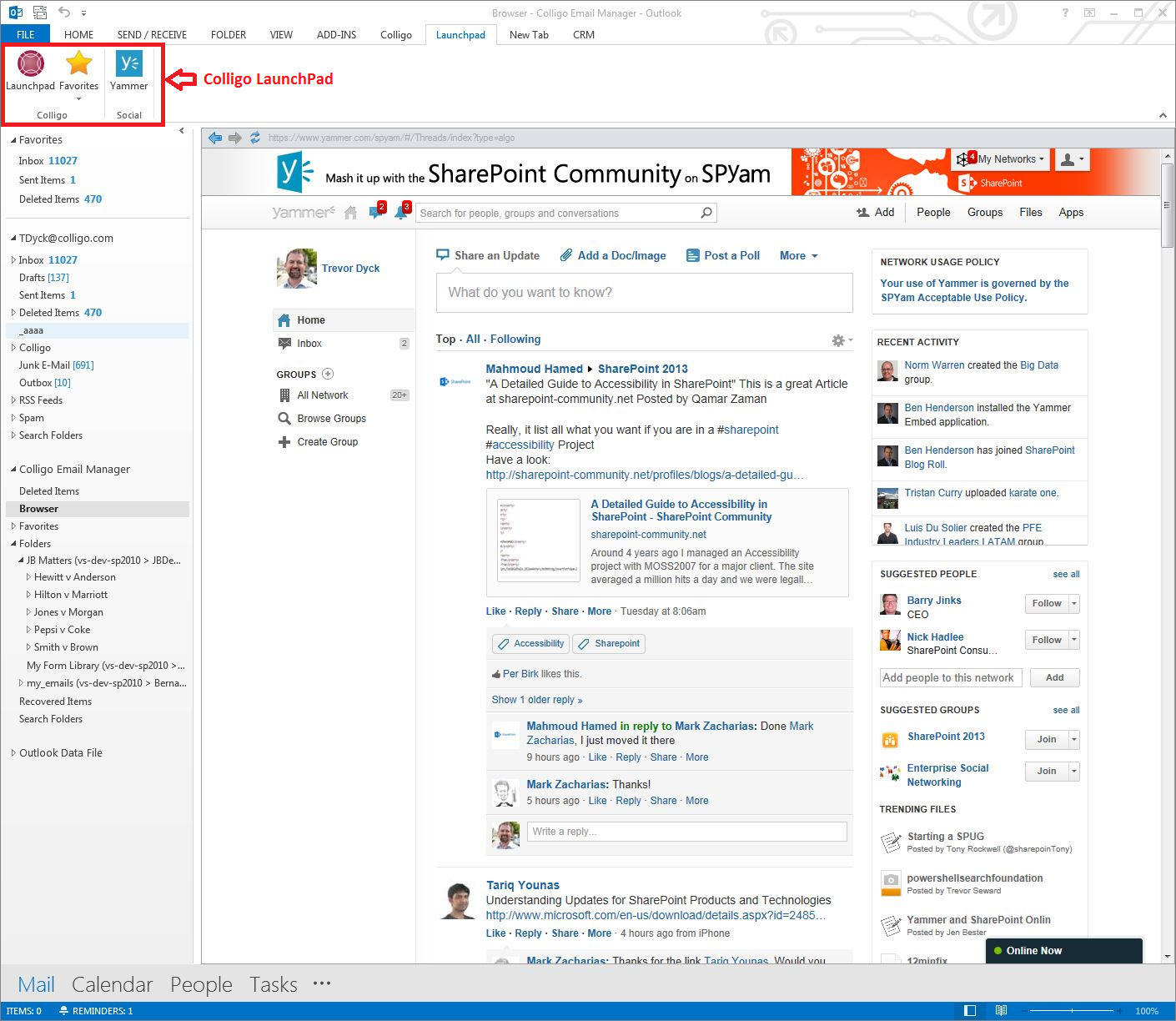 Without leaving Outlook, I can monitor my colleagues' latest posts, share status updates of my own, and even share documents and other files from SharePoint. In the image below, you can see how easy it us to upload a file or email that is stored in SharePoint, and then share it with my Yammer network.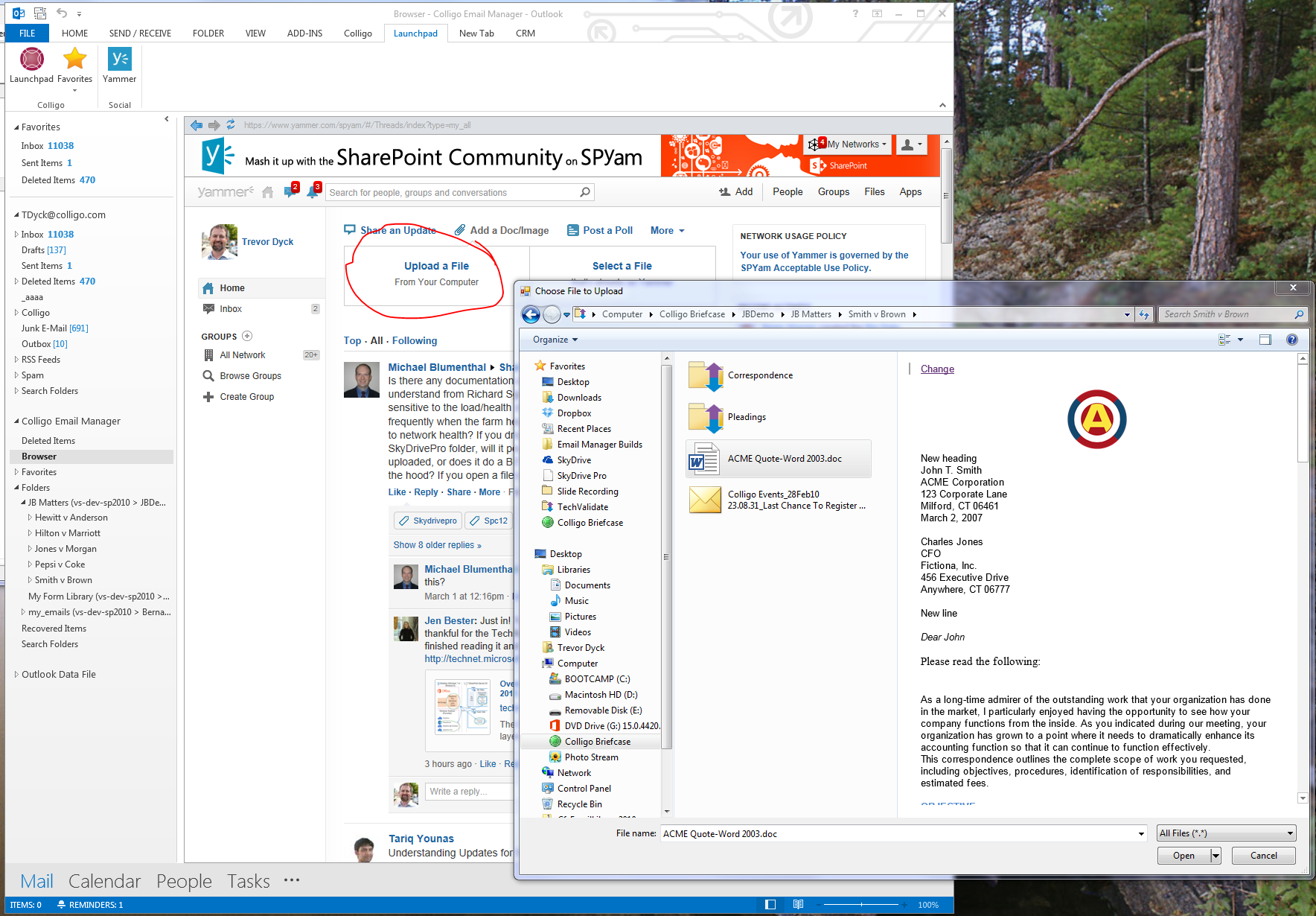 As Microsoft brings Yammer and SharePoint closer together, Colligo is committed to enabling these powerful collaboration technologies in a way that promotes adoption among your enterprise users.