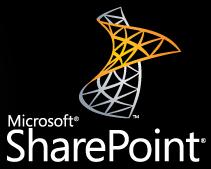 Bruce Miller of Rimtech Inc. just published a paper titled, "First Look – GimmalSoft Compliance Suite" which reviews Gimmalsoft's new product offering for Microsoft SharePoint 2010 that delivers US DoD 5015.2 compliance to SharePoint.  Bruce takes a bullish and positive view on the offering, calling it a "market game changer."  Colligo is pleased to be part of the GimmalSoft offering with our Contributor Add-In for Outlook for email management in SharePoint along with Metalogix's StoragePoint product. For SharePoint document management professionals and those in the electronic recordkeeping business. this is a must read.
You can request a copy of the whitepaper here: http://www.rimtech.ca/GimmalSoft.html.
As mentioned on this site before, Bruce Miller is a pioneer in the electronic recordkeeping software business. He co-founded Provenance Systems in 1989 which developed ForeMost and is now owned by EMC/Documentum Corp. Then he founded Tarian Software in 1999 which was the first e-Records technology certified against the revised DoD 5015.2 June 2002 standard. Tarian was later acquired by IBM.