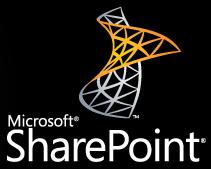 I found an interesting and very thorough whitepaper written by Bruce Miller of Rimtech Inc. on "Managing Electronic Records in Microsoft SharePoint 2010" that I knew would be of interest to most SharePoint professionals. You can request a copy of the whitepaper here.
Bruce Miller is a pioneer in the electronic recordkeeping software business.  He co-founded Provenance Systems in 1989 which developed ForeMost and is now owned by EMC/Documentum Corp.  Then he founded Tarian Software in 1999 which was the first e-Records technology certified against the revised DoD 5015.2 June 2002 standard.  Tarian was later acquired by IBM.
In the whitepaper, Bruce discusses how SharePoint 2010 has significantly advanced its recordkeeping features from SharePoint 2007 and how it is now a viable option for firms to consider for records management applications.  It is a lengthy and detailed whitepaper, but well worth the read given the experience and expertise of the author.
Colligo Contributor is specifically mentioned in the Email section of the whitepaper, where he discusses the importance of drag-and-drop as a method for moving emails into SharePoint in order to maximize user adoption and cooperation.  If you're interested in deploying SharePoint 2010 for records management, this whitepaper is a great resource and highly recommended reading.