SharePoint 2016 offers valuable new functionally for enterprises looking to regain control over business content. And while organizations are increasingly looking to leverage SharePoint for enterprise content management (ECM), many are unaware of what's new this year to help them reach their information governance goals. Let's change that.
According to AIIM's latest SharePoint report, The Impact of SharePoint – 2016, "the use of SharePoint for ECM and DM purposes continues to strengthen, rising slightly from 25% to 28% who cite SharePoint as their only (10%) or main (18%) ECM/DM system."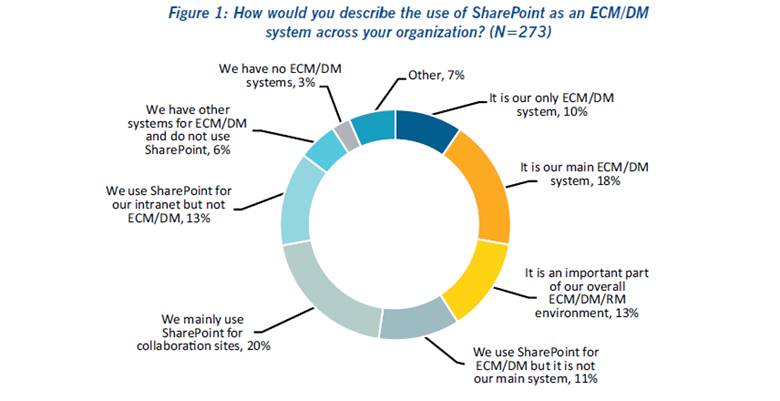 AIIM also reported: "When asked about SharePoint 2016 and the new features it provides … only 23% say they are fully aware of the new enhancements in SharePoint 2016." At Colligo, we're excited with the continued ECM investments Microsoft is making in SharePoint Server and SharePoint Online.
To help bring everyone up to speed, we're hosting a webinar with Penton's SharePoint Pro on October 25. Microsoft's own ECM expert Chris McNulty (his actually title is Microsoft Senior Product Manager) will be giving a tour of all recent ECM investments in SharePoint 2016 and Office 365. He'll showcase key capabilities to make content management easier and more manageable across today's enterprise. Chris will share how Microsoft is focused on creating intelligent and relevant experiences for information workers.
A discussion about ECM in today's modern business world must also include the topic of mobility. I will share strategies to balance mobile usability with information governance. I'll explain how document distribution and mobile metadata can empower a hyper productive workforce, while the new Microsoft Azure-based Colligo Console gives IT leaders control to govern data, ensure policy-based compliance, and achieve unparalleled visibility into mobile content activity.