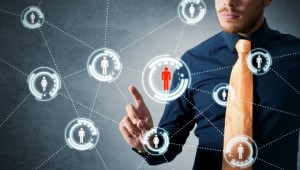 A recent white paper, The ROI Benefits of Business Critical SharePoint authored by Microsoft and Pique Solutions, an independent research and analysis firm, defined a business critical system as one that:
"Extends and automates important business processes across, and even beyond, organizational boundaries by exposing line of business (LOB) data, and allowing it to be used across the organization."
While this sounds a little technical, quite simply a business critical SharePoint system is one that provides users with the systems and data they need wherever they are. By providing wider, and more efficient, access to company data these types of systems become hugely important to the organizations that use them. They also tend to be very popular with users. Many are now even relied upon for day to day operations, and for driving productivity and growth at a strategic level. As the name suggests they are simply critical to the business.
So how does SharePoint support the creation of such systems? Well SharePoint has always been much more than a product to simply build websites or Intranets, it is a platform for building business solutions. There are a number of ways to connect it to external or third party systems. These solutions can use standards like RSS (Really Simple Syndication) or even simple 'Page viewer' components to pull in data. More sophistication often involves writing custom code. A useful alternative to explore is the use of third party products, like the Colligo range of enterprise applications, which can often make the building of business critical systems a lot more straightforward.
ColligoEmailManager is a good example. It provides seamless integration between Outlook and SharePoint. Users can drag and drop files and messages directly into SharePoint from within the familiar Outlook interface. They can define rules to automate filing, declare SharePoint records, and take advantage of smart file naming. Using an app like this bridges the gap between 'standard SharePoint', and other systems within an organization's business (in this case email, one of the most used tools in any organization). Colligo Email Manager puts an email connected business critical system within reach, without requiring expensive or complex custom code.
Building a SharePoint system that takes advantage of a well-used and embedded technology like email can also give organizations a head start on user engagement and adoption. It allows a SharePoint system to be created that already has a user base – if users already work with email then they will be more likely to adopt a connected system – and an element of good will.
Building a system of engagement is just one of the four requirements of a business critical system. The end result should always be a SharePoint based system that gives users the tools and data they need, when they need them, no matter their physical location. Colligo has a range of products that can help with a number of these user cases.
Learn More: Download the eBook by clicking here Colligo_Business_Critical_Systems