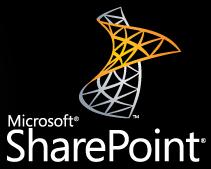 Just in time for the 2011 Microsoft Worldwide Partner Conference, Microsoft has published an excellent Colligo and SharePoint case study and how we help customers take advantage of the enterprise-level capabilities of SharePoint 2010 for document, email and records management.
The case study features one of our customers, Charter Communications, a Fortune 500 company and one of the largest cable operators in the United States. Charter has chosen Colligo Contributor Pro and SharePoint 2010 for their Charter Online Information Network (COIN) – an enterprise-wide platform for documents and records management.
The case study is very thorough and details Charter's COIN system from end-to-end, including how they use Colligo Contributor Pro for moving emails and attachments from Outlook to SharePoint, for migrating files from network files shares to SharePoint and for offline access to SharePoint content.
A big thanks to the Microsoft SharePoint team for putting together a great case study and to Dan Vasey, Director of Records and Information Management at Charter, for taking the time to participate. I encourage everyone interested in building an enterprise-grade records management solution to read this interesting SharePoint case study.