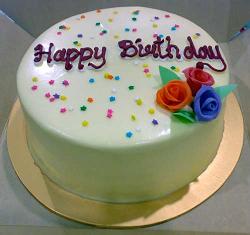 I'm pleased to announce that Colligo Networks turned 11 years old today! It's been an amazing time for the company and we've come a long way over the past 11 years, moving from developing innovative peer-to-peer networking products to becoming the world leader in SharePoint client solutions for email and document management. So congratulations to the entire Colligo team for a great 11 years.
Although not quite as old as Colligo, I've read that SharePoint turned 10 years old this week. This again is a great accomplishment, but what I found even more interesting was that, according to Jared Spataro, Director of SharePoint product management, Microsoft has been adding 20,000 SharePoint users per day. When you do the math, Microsoft is adding 7.3 million new SharePoint users every year.
Sounds like another good reason for a party!