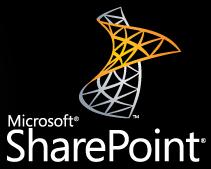 SharePoint 2010 includes many new features that have people excited about moving to it from older versions of SharePoint or from legacy ECM systems. One of these features is a new, more powerful and flexible authentication model called claims-based authentication.  Authentication is simply the process of validating a user's identity. After a user's identity is validated, the authorization process determines which sites, content, and other features the user can access. In SharePoint 2010, you can choose to use either 'classic-mode' authentication or the new 'claims-based' authentication.
Claims-based authentication works with any corporate identity system, including Active Directory, LDAP-based directories, application-specific databases, as well as new user-centric identity models, such as Windows Live ID.
The purpose of claims-based authentication is to make authentication simple for all users. For example, you may want to setup a SharePoint site that is accessible by both internal and external users, such as clients. Internal users might use one mechanism such as Windows-based authentication and external users might want to use another method, such as forms-based authentication. No matter what authentication protocol was used, your SharePoint application gets a signed set of claims so it has the information it needs about the user.
The Colligo Contributor product line now supports claims-based authentication and allows organizations using SharePoint 2010 to authenticate using a claims-based identity. The identity can be either the default Windows credentials or the credentials supplied by the user. With more and more organizations deploying new SharePoint 2010 sites with claims-based authentication, these organizations can now use Colligo Contributor for email management, document management, offline access, and all the other great capabilities offered by Colligo.
You can read the press release where we announced our new claims-based authentication support here.