This summer, AIIM surveyed its members. While 28% of information managers reported that their SharePoint projects have been a success, 55% indicated quite the opposite. The Impact of SharePoint – 2016 study explained that "most enterprise projects suffer from high expectations and low outcomes, so it is of no surprise that respondents view their SharePoint projects struggling to meet their expectations (26%), or that progress has stalled (20%) …" or that their project has not been a success (9%).
Why? It starts with user adoption.
When asked why their SharePoint project stalled or failed, respondents pointed to inadequate user training (67%), explained that users find it hard to use (66%), and blamed lack of senior management support (64%) as the top three reasons.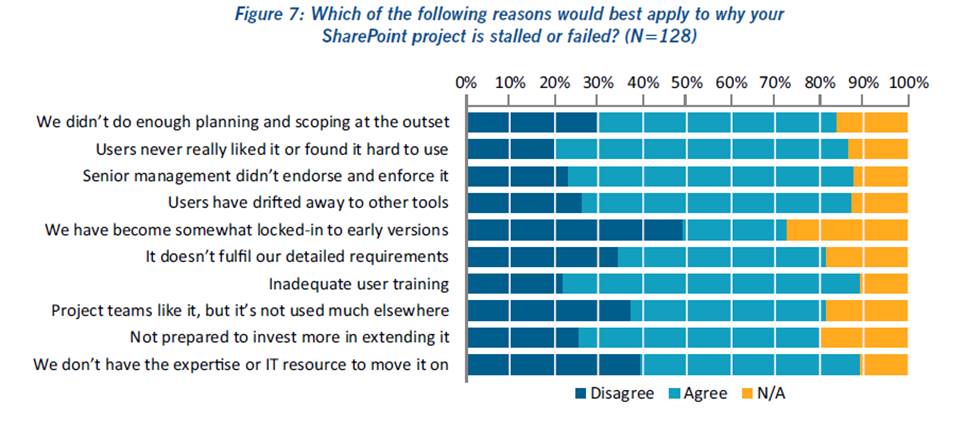 When we take a look at today's IT landscape, we see that lots of file sync and share apps on the market that are easy to use and don't require training. Today's business consumer expects that kind of ease of use. Of course SharePoint has significantly more capability but many enterprises fail to recognize that it is a platform that's designed to be customized. It's critical that the requirements of a project be clearly analyzed and solutions designed using a combination of custom development and third party tools.
So, how can you ensure your SharePoint project is a success?
Information managers who responded to the survey have big plans to re-energize SharePoint within their organization. "Findings reveal that internal training is the priority for 58% of our respondents, while 50% plan to update and enforce their Information Governance (IG) policies."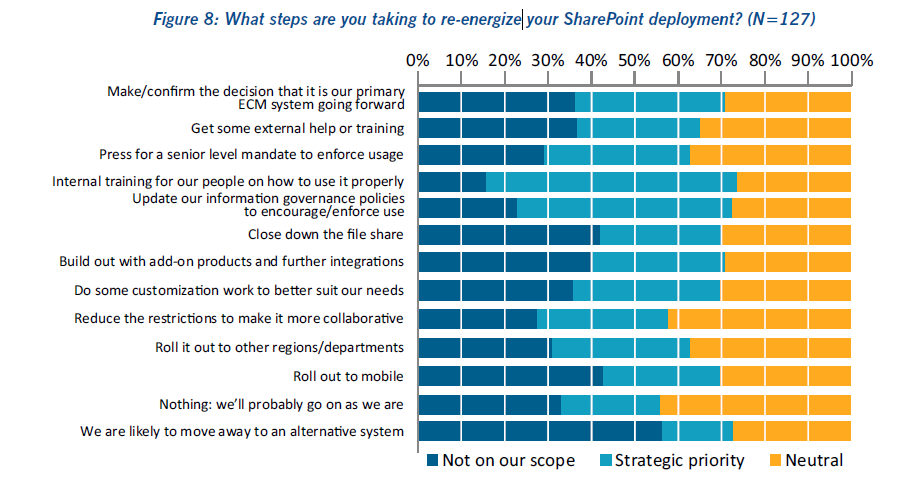 It's not surprising that Information Governance (IG) can help to make SharePoint projects more successful. Developing a good information governance strategy can go a long way to improving the end user experience while preserving the value of information. Users generally want to do the right thing, but without a well-defined IG regime, they flounder. Another important element for SharePoint project success is assigning a project champion focussed on creating a win-win scenario. A win for information workers means delivering an easy SharePoint experience, so they can productively access, search and contribute to enterprise content across their devices. A win for the enterprise means addressing the needs to minimize risk, to achieve information governance goals and to meet regulatory compliance requirements.
So, how can you ensure your SharePoint project is a success?
Enterprises that are failing to integrate SharePoint and information governance into the daily experiences of employees have seen adoption suffer. According to AIIM, 58% reported user reluctance to use SharePoint. Don't be part of that statistic! Be the project champion who can balance the needs of both your workers and the enterprise.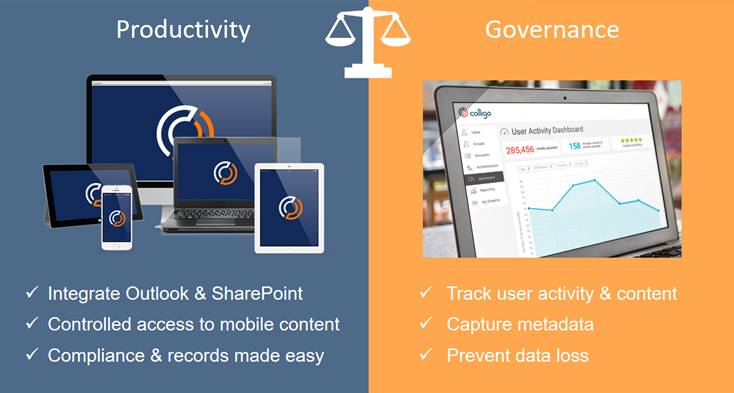 Last week I joined Bob Larrivee, AIIM Chief Analyst, and Mike Alsup, Gimmal founder and VP for a discussion of current SharePoint trends, challenges and solutions. I encourage you to watch the webinar recording "SharePoint 2016: Determine Your Next Move." We shared some easy decisions that you can make today to re-energize SharePoint across your organization.