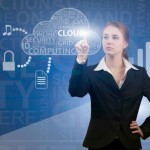 Without a doubt, records managers are concerned about the cloud and mobile technologies. But there's also no getting around the fact that the technology environment is rapidly changing and, as such, records managers have little choice except to embrace these changes.
An article from Fierce Content Management reports that during the recent AIIM conference records managers displayed an "intransigent attitude" about transitioning to the cloud and allowing mobile access to data.
"Futurist Thornton May told the audience they were living in confusing times and many of them were at the point he called a wilderness moment, that point when you know what you're doing is not the right thing, but you don't know what the right thing is yet," the articles notes.
Records managers are responsible for ensuring that information is properly cared and accounted for. Now, they must also deal with employees wanting to bring their own devices into the enterprise environment, which puts a whole new spin on information management.
The Fierce Content Management article explains that many records managers view the cloud and mobile merely "as this year's model, rather than truly disruptive technologies they must absolutely pay attention to." Indeed, these technologies are reshaping how businesses operate, and aren't just a flash in the pan.
So, if you're feeling a bit lost, which direction should you start moving in? The best decision you're able to make is to embrace an app-centric solution that engages end users while preserving security.
For instance, third-party apps for SharePoint allow organizations to easily store and manage content from tools such as Outlook and Windows Explorer. The ability to centrally administer records management policies ensures compliance with corporate and regulatory requirements.
Don't wait until it's too late to adapt to the changing world of records management. Today, organizations need an environment that's highly secure, while also mobile and open. The good news is there are technology solutions available to help you meet this balancing act.
Are you looking to solve your email records management challenges? Learn how Colligo is able to help with enterprise-class email and document management solutions for desktop and mobile devices.
Source: Fierce Content Management, April 2014