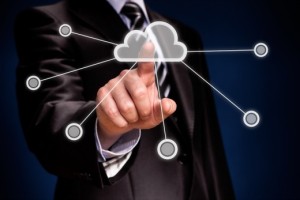 The consumerization of IT, bring-your-own-device (BYOD) and Software as a Service (SaaS) are continuing to reshape the enterprise collaboration landscape, and the march to the cloud continues. While users often turn to consumer tools like Google Drive to share and access files, IT needs to provide viable enterprise solutions that meet the version management and security needs of the company, an article from CMSWire.com explains.
The article, however, is unclear in highlighting the differences between SkyDrive and SkyDrive Pro, which is a common issue. It's important to understand that they're completely different technologies that have very little to do with each other with the exception of their names.
SkyDrive Pro is a client-side application that synchronizes with SharePoint Online and SharePoint on-premises. SkyDrive, on the other hand, is a file-sharing service that has nothing to do with SharePoint.
The idea of creating enterprise tools that are as attractive to users as consumer tools is important. In one study, 41 percent of workers said they'd shared documents using an unsanctioned cloud-based system, even though almost 90 percent of them admitting to knowing that doing so violated company policy. What's more, 38 percent said a document they'd shared in that manner "reached or may have reached an unintended recipient." That could be seriously bad news when dealing with intellectual capital or regulated health information.
With that being said, SkyDrive Pro is limited in its scope and is a less-than-ideal solution to this problem. For example, it doesn't support metadata, something that's critical for records management apps and findability. SkyDrive Pro was developed to make SharePoint competitive with Dropbox, not to make SharePoint a good mobile records management solution.
Third-party apps, such as those from Colligo, are better-suited when it comes to records and information management, where metadata is critical. Again, SkyDrive Pro wasn't designed to be an enterprise content management app — it was built for personal file sharing.
Source: CMSWire.com, November 2013