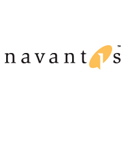 Navantis is an award-winning systems integrator and Microsoft solution provider with offices in Toronto and Calgary, Canada.
Recently, Navantis completed a successful SharePoint project with a large energy firm in Alberta. Because of the highly regulated nature of the pipeline, carbon capture, and transmission industry, the firm was looking for an easy-to-use solution that would enable their users to capture Microsoft Outlook email messages and attachments and move them to SharePoint, in order to fulfill their governance, compliance, and corporate policy requirements.
To meet the company's needs for a highly integrated and intuitive solution for email management in SharePoint, Navantis deployed Colligo Email Manager.
"Colligo Email Manager is a very straightforward product to implement, and, because of its seamless integration of Outlook to SharePoint, users are immediately productive on the solution," says Kyle Bergum, Senior Enterprise Architect at Navantis.
"Working with Colligo is great. They are very responsive and easy to engage in the sales cycle, from providing demos to supporting customer conversations. The Colligo and Navantis partnership is an ongoing success and our customers are benefiting from the results."
Interested in partnering with Colligo? Learn more about the Colligo Partner Program now.