Today we're happy to release bulk user import to the Colligo Engage Console.  This new feature will allow you to quickly import all of your users into the Console from a csv file so you can configure and manage all of your Colligo apps from a central location. Lets walk through the feature:
As an administrator of an organization, you will now see a new button on your users home page, "Import Users".


You can then download the sample csv file template which includes information on how to complete the import. Once you have added your users' name, email address and the groups you wish them to be in, you can upload the csv to be processed.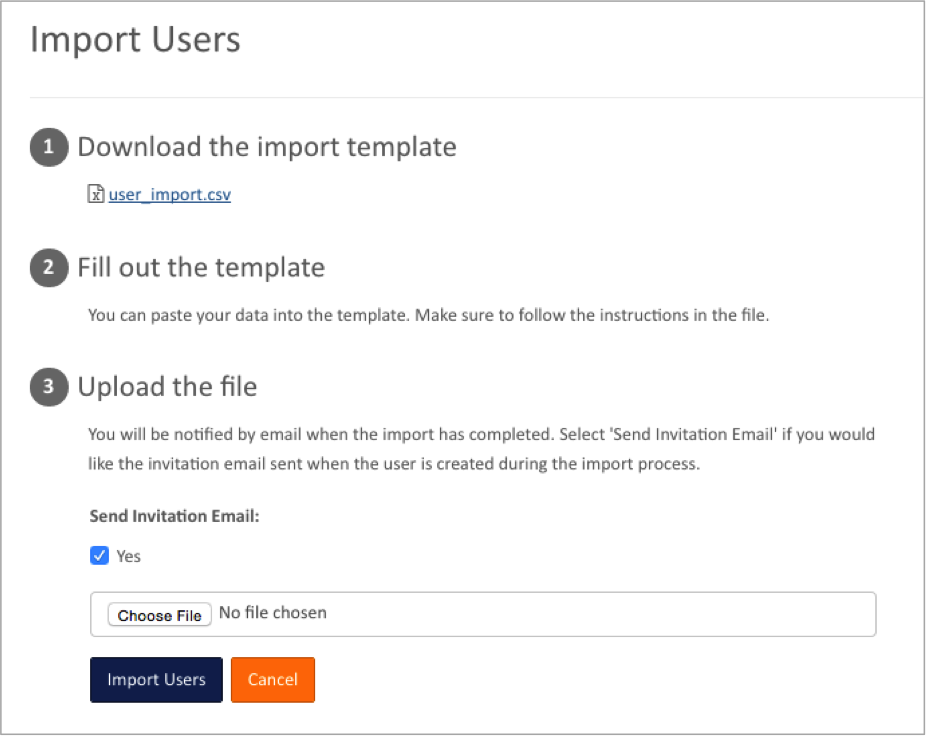 Once the upload is complete, you will be notified by email that your users have been added and they will all receive an invitation email with their temporary password. It's that simple!
We will be continually improving user management within the Colligo Engage Console and posting updates of new features here.
We Want to Hear from You!
Please give us your feedback and comments on these new features as we try to continually improve your experience with our products.
For More Info
The Colligo Engage Console is included in all of our subscription plans.
>> See our pricing plans here.
>> Read more about Colligo Engage features here.