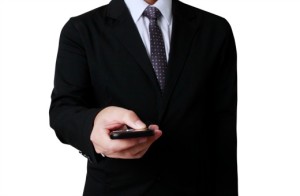 Enterprise mobility could be one of the big drivers to increasing productivity in coming years, and organizations that embrace enterprise mobility in a smart way may be able to gain a competitive edge. At the same time, it's a new and rapidly changing area, so this is a good time to look ahead to what 2014 will mean for mobile collaboration, a topic discussed in an article from Information Age. Here are five predictions for the year ahead in mobile collaboration.
Document collaboration on mobile: Mobile is a very good interface for consuming information, but it's never been great when it comes to collaborating via documents. In 2014, document collaboration on mobile devices will become increasingly important as people seek more ways to work together wherever and whenever makes the most sense for them.
Improved management of collaboration data: People are becoming more interested in who has their data and what they're using it for. Organizations want to know what documents are on which mobile devices as well as the flow of those documents. It's no different from the features on many website pages that show how many people have shared an article via Facebook, Twitter or Google+. For the sake of both productivity and security, it's more important than ever to understand who's collaborating with your data and on what devices.
User experience: Consumer mobile apps live and die on their user experience, but enterprise apps have generally been clunky, with the expectation that users will deal with it because they're required to. That state of affairs is coming to an end, and users and companies alike will expect the same type of sleek experience from enterprise apps that's commonplace in consumer products, the Information Age article notes.
Flexible workflows: The article highlights flexible workflows as the next step in the evolution of collaboration. This means various pieces of content that people are collaborating on, such as a slideshow, will be available to them via various platforms. This also means different types of content creation and editing will be tied together much more closely than they currently are.
Security: Enterprise mobility has a way of raising concerns about security, especially if it involves bring-your-own-device (BYOD). Mobile device management, such as the capability to remotely lock or wipe lost or stolen devices, will remain important. Incorporating sensors such as GPS or fingerprint-scanning technologies also raises some exciting possibilities for improving security without hurting the user experience.
What mobile collaboration possibilities in 2014 are you most excited about? Share your thoughts in the comments section!
Source: Information Age, November 2013