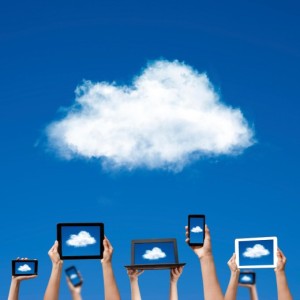 Striving to meet the expectations of users and improve productivity, organizations are providing access to enterprise tools for a variety of mobile devices, from company-issued iPads to employee-owned Android smartphones.
An article from Mobile Enterprise shows that iOS is increasingly replacing BlackBerry as the operating system of choice in the enterprise, but regardless of the devices being used, the bottom line is that security is highly important to organizations. The bring-your-own-device (BYOD) trend only underscores this issue.
By the end of 2014, more than 60 percent of workers will access enterprise information via a mobile device, the article reports. That level of adoption is likely to raise new issues, or at least elevate the importance of existing issues.
One common issue is the "Dropbox problem" — users turning to free, consumer-grade tools for work purposes, such as storing business documents and sharing them with colleagues. This raises serious security problems, such as sensitive documents being accessible to outside parties, or remaining accessible to former employees.
Companies are looking to use third-party mobility solutions, but only if they can ensure that their data is secure. The article explains the use of consumer products for work is inevitable, and IT will need to figure out how to accommodate this while maintaining the necessary security.
The best solution is to turn to enterprise-grade tools that provide the best of both worlds, maintaining security and IT control while providing a user-friendly way for employees to interact with business information. Third-party add-ons can provide this functionality for SharePoint, along with offline access, which is vital for companies with workers who don't always have an Internet connection.
Along with security, BYOD raises issues around privacy. In fact, the article predicts it will be a top concern for CIOs in 2014, noting that 70 percent of employees don't trust their employers to have access to their personal data and that there's widespread confusion about what information employers monitor on personal devices. Once you have the right tools in place, it's important to train users on how they work, and then explain the organization's approach to privacy.
Source: Mobile Enterprise, December 2013