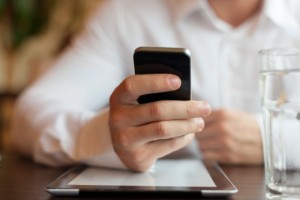 It's critical to take the right approach to bring-your-own-device (BYOD) security policies. Users these days are going to bring personal devices to the office and use them for work, regardless of whether the company has any official BYOD policies in place, an article from Mobile Enterprise explains.
Research by the Ponemon Institute found that 46 percent of responding companies did not have policies in place to protect sensitive data, even though most of them supported BYOD. Those that had solutions in place were often not happy with them, and more than half were looking for a new solution.
Organizations need to protect corporate data while ensuring that users embrace BYOD and boost productivity. That is why having the right BYOD policy in place is so important. As a rule, users aren't trying to hurt the company by putting sensitive information at risk, and they'll go along with security policies as long they aren't too onerous.
The key is to pay attention to the policies and make a conscious effort to have the necessary measures in place. Many organizations simply allow BYOD to happen without implementing any new policies or tools, which can create a big security risk, especially if users also start using unsanctioned cloud-based consumer services to store and access data.
When putting policies in place to maintain security with BYOD, remember it's not necessary to wipe the entire device to protect enterprise data. This is what most users fear about BYOD. They don't want their organization to have the power to delete all of their personal pictures and files stored on the device, for instance.
IT should be able to set passcodes to enable access to specific business apps. If a user forgets the passcode, it can easily be reset by the IT department. And, if a user leaves the organization or the device is lost, access can be denied to enterprise data without compromising the entire device. That will make users feel much better about using their devices for work without fear of an overreaching IT department.
Source: Mobile Enterprise, January 2014