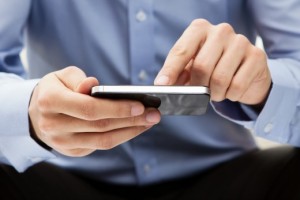 The rise of mobility in the enterprise has already had a huge impact, and it will only continue to grow. Mobility is great for improving the productivity of a workforce that's increasingly working remotely, but it also raises some new issues, such as how to provide mobile access for enterprise collaboration platforms and how to keep information secure when it's accessible via mobile devices.
An article from InformationWeek highlights four key trends that will influence enterprise mobility strategies in 2014.
Access management: It's important for organizations to securely control access to information, and that can be especially challenging when trying to provide mobile access. For example, long passwords with uppercase and lowercase letters, numbers and other characters are a pain to enter on smartphones. That means there'll have to be some extra layers of security. The idea of using sensors such as GPS in a mobile device to manage access is very interesting, for instance, and something to watch for in the future.
App development for user experience: User experience is a critical element to increase user adoption of mobile collaboration, and has become the dominant concern for almost any mobile project. However, enterprises are lagging in this area, InformationWeek explains. Consumer developers understand that the only way anyone will use their app is if it provides a great experience for the end user. Too often, enterprise apps are designed with the assumption that employees must use them, leaving employees frustrated with a clumsy app. It's time for enterprises to catch up.
The "Dropbox problem": Users who are frustrated with the tools provided by IT often end up going around the department, and using consumer products that are easier and more intuitive to use, such as Dropbox for file sharing. This is a big problem that can be addressed by using third-party mobile apps to add to SharePoint's native capabilities.
Bring your own device (BYOD): The article notes that "BYOD is the biggest change in client computing since the introduction of the PC." While it's becoming more prevalent in North America, the notion of BYOD is different depending on what part of the world you're from. In Europe, BYOD is fairly foreign because the expectation is that the enterprise will always buy devices for its employees. In Asia and South America, it's the opposite — people immediately start to do work on their own mobile devices and don't expect the enterprise to buy them.
The article also notes that infrastructure, especially widely available wireless Internet access, plays a key role in mobility. What other trends do you think will impact mobility in the enterprise in 2014? Share your thoughts in the comments section!
Source: InformationWeek, November 2013